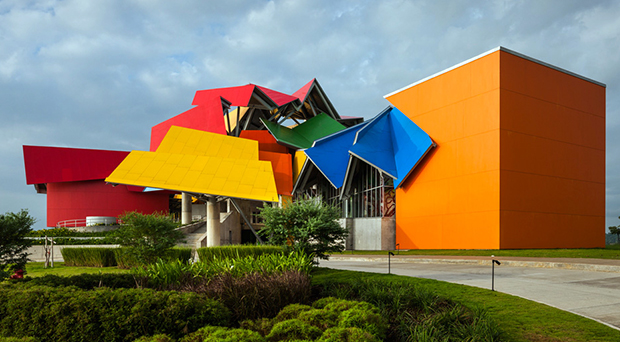 Gehry brings his Bilbao effect to Panama
The Pritzker laureate employs local, colourful tin roofing in quest to put Panama on the global museum map
Brightly coloured tin roofs are ubiquitous across Panama, and served as inspiration for this, Frank Gehry's first Latin American project. The Biomuseo is his new museum dedicated to biodiversity, which gets its official opening at the start of October. However, locals can already enjoy the building's exterior, on the Pacific shores of the capital, Panama Bay. It positively bursts with colour.
Beneath the angular metal canopies is a semi-exposed atrium, and an outdoor exhibition space. According to the museum, the colour canopies bring to mind a local, vernacular style of colourful metal roofing, as well as "Panama's spectacular neo-tropical habitat," and they're practical too, providing effective shelter during the rainy season.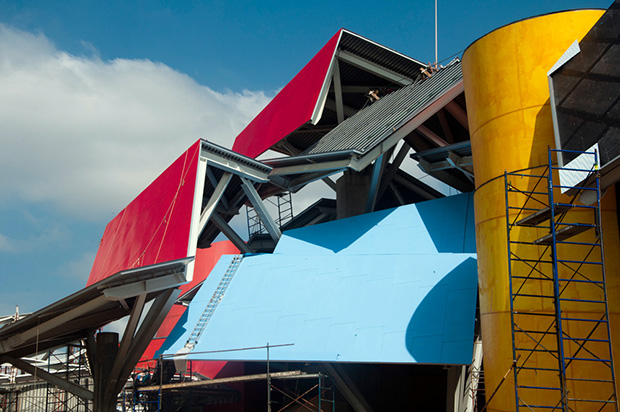 The Biomuseo, which is affiliated to the Smithsonian Institute, has been set up to explore and popularise Panama's vital role in the history of biodiversity. Inside, exhibition areas created by designer and Phaidon author Bruce Mau depict through art and science, "how the isthmus [the connecting land strip] of Panama rose from the sea, uniting two continents, separating a vast ocean into two, and changing the planet's biodiversity forever."
As well as Mau's eight permanent exhibition galleries and the public atrium, there's room in the 8000sq-m complex for temporary exhibitions, a shop and a café. Outside, more exhibits are on display in the botanical park, which will be accessible to locals without a ticket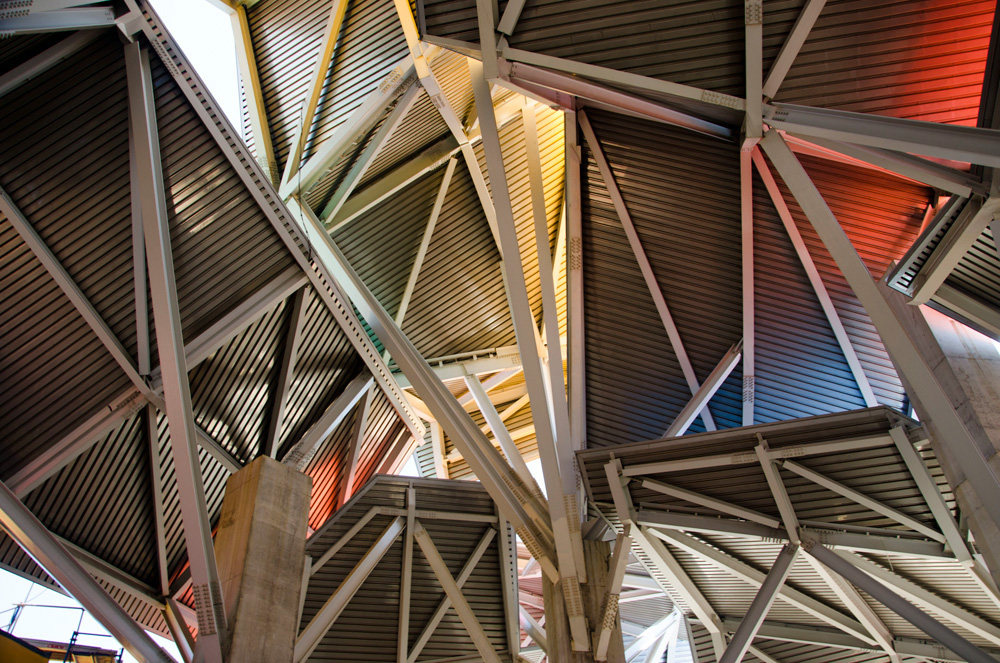 Pritzker laureate Gehry pioneered landmark-architecture-as-cultural-destination with this Bilbao Guggenheim. No doubt the directors of Biomuseo will be hoping the so-called Bilbao Effect can travel as far as Central America.
For greater Bruce Mau take a look our books, including Massive Change, Life Style and Spectacle; meanwhile for greater insight into the ways we build today, sign up for a free trial of the Phaidon Atlas, our peerless online architectural resource.