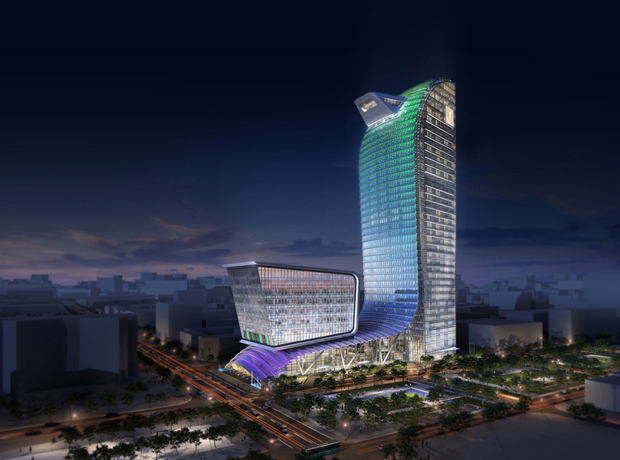 Farrells builds first skyscraper in Cambodia
39-storey Vattanac Capital Tower in Phnom Penh becomes the country's highest high-rise
It's quite something being the firm to put up the first sky-scraper in an entire country. For Cambodia, that honour goes to Terry Farrell's practice, Farrells. Its 184m-tall, 39-storey Vattanac Capital Tower in Phnom Penh will be the country's highest high-rise.
It's being built as the HQ of the bank Vattanac Capital, and is located in the heart of the capital's emerging business and financial quarter.
"As the country's economy continues to grow under the re-elected leadership of the Cambodian People's Party, this building is leading the way in setting the highest possible standards for design and construction," says Farrells.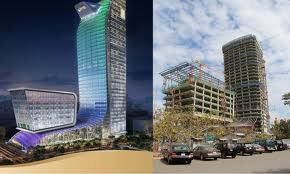 As well as banking headquarters, the tower will house trading floors, offices, luxury shops and serviced apartments. The architects liken the creation's unusual shape to a dragon's back. The dragon symbolises good luck and wealth - an apt image, one would agree - for the banking sector (though to our eye, we can't help think it looks rather like a knee-length boot.)
No matter, the symbolism is there for the client, and serves the architects well, as it waxes lyrical about the great Dragon King. "According to ancient mythology Dragon Kings live in 'crystal palaces'. The towering glass façade of Vattanac Capital and banking hall will provide a suitable resting place," Farrells suggests.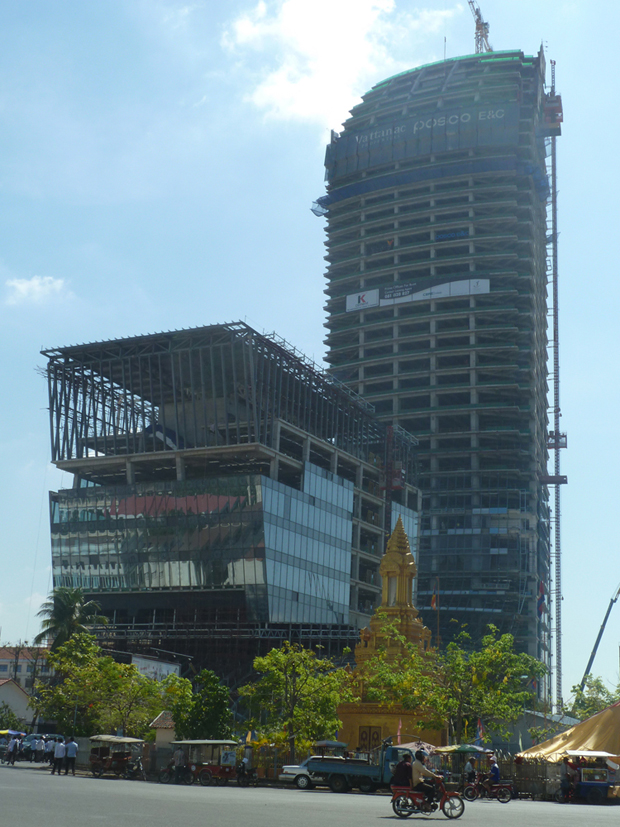 The mini block on the 'boot's' foot is actually a cantilevered entertainment pod with a viewing deck and executive trading floors.
This project is a major step for an emerging economy such as Cambodia, and it will be interesting to see what other lofty buildings will follow in its wake. Bankers start moving in later this year.