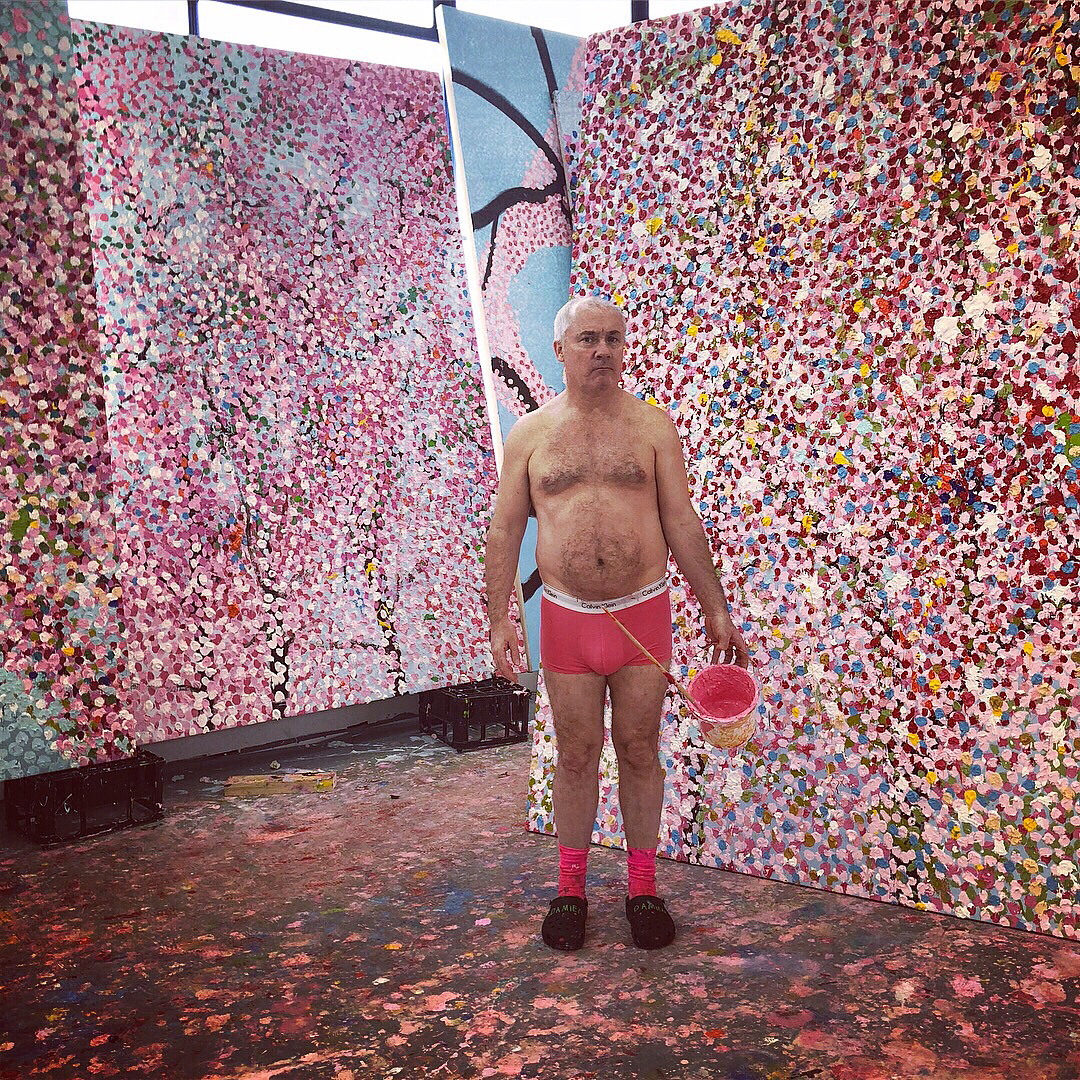 It's caption competition time!
Damien Hirst will give you a free print if he likes what you have to say about this pic he just posted
In most artists' studios, it's the model, not the painter, who takes off their clothes. But then, Damien Hirst has always been a little unconventional. He has created a new series of prints of his pointillist-style veil paintings, to support the Serpentine gallery. To promote the new edition, and perhaps to show off his studio practice - or at the very least his rather lovely underwear collection – the artist posted this shot.
Some may be lost for words when trying to describe this view of Hirst, in his pink Calvin Klein underpants, matching socks and paint pot, though the British artist certainly hopes some of us will be inspired by the image.
As he explains over on Instagram, there's one print left from the series "called 'Andromeda' (detail in 2nd pic), whoever gives the best caption to this photo can have it. I'll decide the winner in about a week."
OK deep breath. Post your words here; for more unexpected views into artists' studios, get this book; for opportunities to buy Hirst works, go to Artspace; and for more about everything from collecting prints to the YBAs, take a look at our art books.