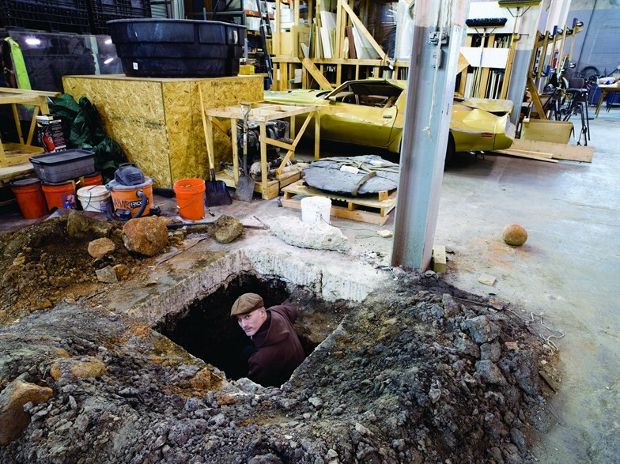 Holiday with Matthew Barney
Tate Tours' New York break includes a trip to the avant-garde artist's studio
Most arts breaks don't stretch far beyond a watercolour session beside a Tuscan cathedral followed by a tour of the nearby galleries, so hats off to Tate Travels, who manage to offer a more vital insight into a city's artistic character.
The international packages, organised with the British agency The Ultimate Travel Company, include a trip to Berlin that ends off with dinner inside the Foster-rennovated Reichstag building, and a Russian tour hosted by Phaidon author Jason Rosenfeld.
However, it is their trip in November that really had us reaching for the AmEx. Dubbed, New York: The Performance of Style, this five day tour (7 – 12 November) draws its inspiration from Tate Liverpool's 70's themed exhibition, Glam! The Performance of Style; a kind of high-brow reading of the Anglo-American glam aesthetic.
Though, don't feel obliged to pack stack heels just yet. Tate travellers will stay in Manhattan's Meatpacking District, and explore the sites of NYC's mid-century down town scene, where Jean-Michel Basquiat, Andy Warhol and Laurie Anderson made their names. While there will also be trips to the Whitney, PS1 and the Brooklyn Museum, as well as a special preview visit to MoMA exhibitions, the Tate opens doors that other tour companies can't access; guests on this package will also get to visit the studios of both Sarah Sze, the US representative at the 2013 Venice Biennale, and the visionary film-maker and performance artist, Matthew Barney. Watch out for the petroleum jelly!
Of course, the tour operators don't guarantee the artists' presence, and at £2,345 ($3,788) per person, based on two sharing, excluding airport taxes, this no simple week away. However, we applaud the Tate's attempts to open up new areas of artistic experience, once reserved for gallerists, curators and other insiders.
Find out more about the Tate's trips here. For a armchair guide to the kind of works the tourists might take in, consider our Warhol books, as well as Defining Contemporary Art, which examines the past quarter century of art in 200 pivotal works.