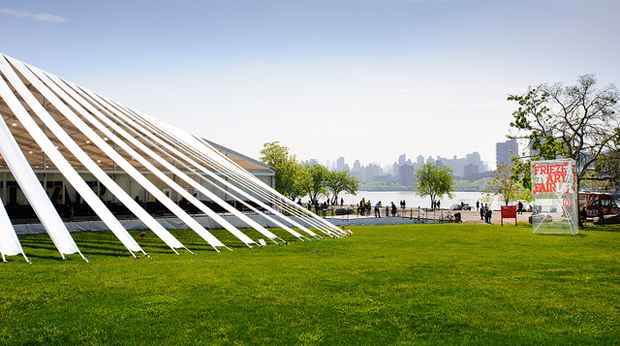 How the Frieze art fair won over America
Dr Kathy Battista, director of contemporary art at Sotheby's Institute of Art NY, unpicks the art fair's US success
The inaugural New York NY spin-off in May 2012 created a stir akin to a British invasion. How would this affect other NY based fairs such as The Armory Show, ADAA and The Independent, all held in March - a much less hospitable time of the year in the city? And how would one get to Randall's Island, a block of land uptown in the East River, known in the past for its 'idiot asylum', an orphanage, and a juvenile delinquents home? Taxis are virtually nonexistent, so except for those lucky enough to hold a collector card with VIP car service, getting off the island was as challenging as finding one's way there. Leave it to the intrepid Brits to colonise an oft forgotten stretch off of Manhattan. Despite all the logistic difficulties, Frieze New York 2012 was a major success. And this year's iteration, which opens on Friday and runs until Monday, May 13th, promises to be an even greater triumph.
What makes Frieze different from the fairs noted above? First, it's unusual location proved to be a great attribute. The fair manages to make Randall's Island feel idyllic. Its elongated, tent-like design by SO-IL architects allows for vast quantities of natural light, (as commented on by art advisor Thea Westreich Wagner) as well as wonderful river views that remove the casino feel of other fairs. This serpentine, open-plan design also features ample space for each gallery, reducing the white cube effect.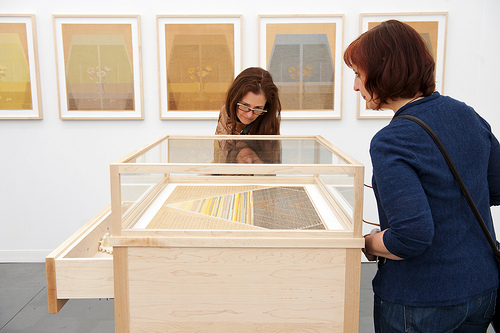 This second incarnation will again feature over 180 galleries, including Focus and Frame sections for emerging galleries as well as curated or solo presentations. A sculpture park will present new commissions by New York based artists including Marianne Vitale, Nick van Woert, Martha Friedman, Saint Clair Cemin, and an 80-ft tall Paul McCarthy inflatable dog. And a talks program will once again provide a platform for critics, curators and museum professionals to discuss topical issues.
Unlike so many fairs that sell overpriced cold food in plastic containers, Frieze features satellites of some of the city's favorite dining and drinking venues: Saint Ambroeus is a continental style cafe and patisserie; the LES's beloved Fat Radish serves healthy salads and fresh food; Brooklyn stalwart Roberta's offers pizza to die for; and the famed Court Street Grocers will be a new addition this year.
With all this on offer, visitors can make a day of it, see art, listen to talks, grab a lunch and have a riverside picnic. Who would have thought the Brits could teach New Yorkers something about eating well? Just proves Frieze is full of surprises. If you can't make it to the fair this year or if you are and would like to brush up your knowledge of what you see take a look at our Frieze related books by clicking on the moving Frieze panel on the top right of this page. And take a look at Ethan Wagner and Thea Westreich Wagner's guide to surviving Frieze and other art fairs.