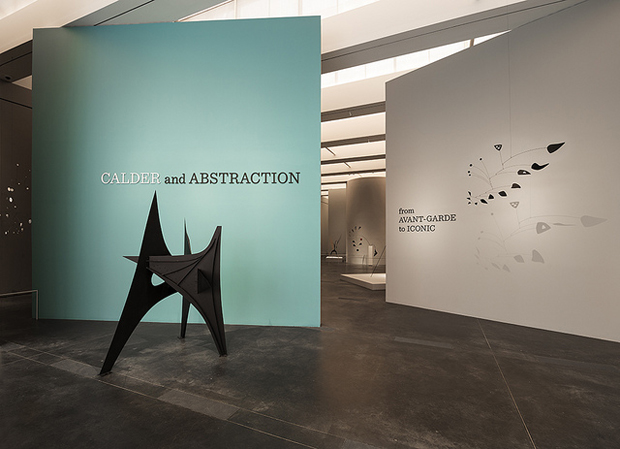 Frank Gehry designs new Alexander Calder show
Pritzker-prize laureate creates the layout for Alexander Calder: From Avant-Garde to Iconic at LACMA
We see plenty of dynamic architecture on the exterior of our galleries and museums. Yet, all too often, a showy arts building will house some relatively straightforward, white-box galleries. So, it is refreshing to learn that, at the LA County Museum's Alexander Calder exhibition, the architect Frank Gehry has been tasked with designing the show's layout for LACMA's Resnick Pavilion.
The Pritzker-prize laureate design for the show Alexander Calder: From Avant-Garde to Iconic "allows for quiet areas of contemplation," LACMA say, with "unexpected juxtapositions of related works, and opportunities for both intimate and panoramic views of the works. Gehry's gently curved walls frame the sculptures and recall the harmony between art and architecture," it goes on,"emphasising the organic nature of Calder's works."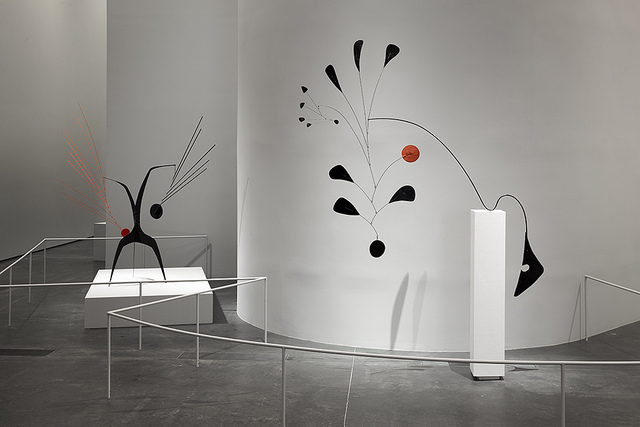 The architect's job is often to hasten and ease people's movement, especially in a public setting, so its interesting to hear the Calder curator and long-standing Gehry collaborator, Stephanie Barron actually wanted to apply a little inertia to her visitors' journey.
"My goal was always to slow people down," Barron told Artinfo.com."The average visitor spends 1.6 seconds looking at a work of art," Barron went on, "I thought my goal should be to get people to spend even 3 minutes looking at one piece."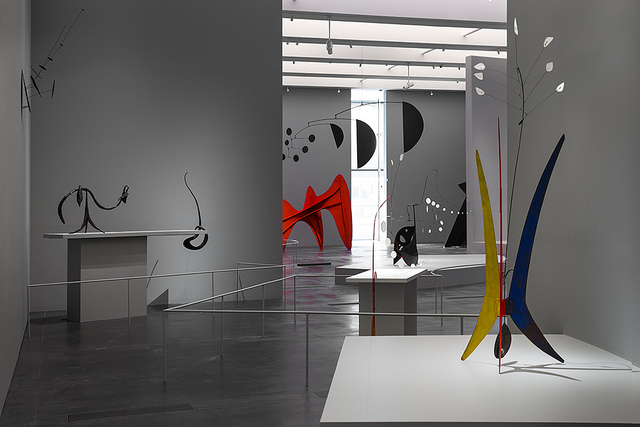 Given the commercial popularity of mobiles, some might think of Calder's work as quaint and lightweight, yet, as we explain in our monograph, the sculptor achieved vast popular acclaim as well as profound respect from the art world during his lifetime, perhaps more than any other artist at the time, Picasso included.
Gehry, although known for his architecture, also sculpts, and draws and has some experience having his own work put on show. The Canadian architect is also a huge fan of Calder and thought back to a 1964 retrospective when planning his layouts.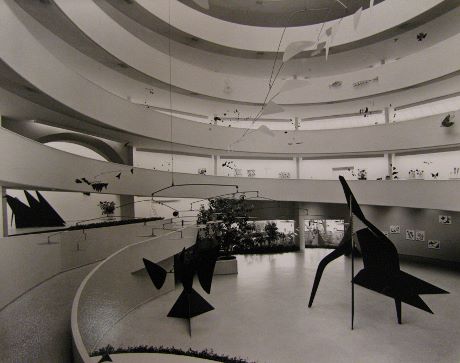 "I always remember the Calder show at the Guggenheim in New York," Gehry told LA Confidential, "and how the work responded to the curves of the museum. It was spectacular. LACMA didn't have such a space for the show, so we designed one. I hope to at least give the art its individual space and let the architecture help reveal the dynamism of each piece."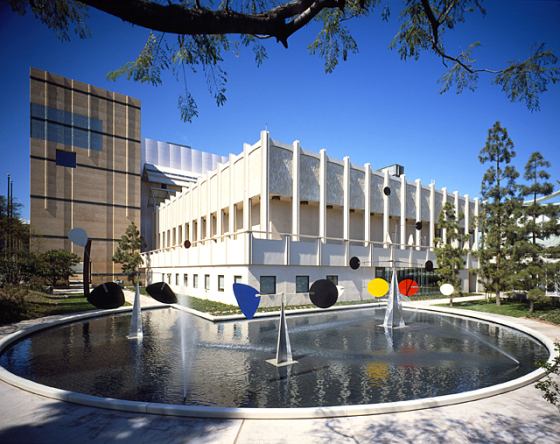 The show, which is on until July next year, brings together a range of nearly fifty abstract sculptures, including mobiles, stabiles, and maquettes for larger outdoor works, sounds like a must-see for anyone curious about Calder or crazy for Gehry. Find out more about it here.
For greater insight into Calder's large-scale, site-specific works, such as LACMA's own Three Quintains (Hello Girls), above, take a look at our new book, Art & Place, a peerless survey of site-specific work in the Americas. For more on Gehry and co. take a look at our Architecture Travel Guide app, the essential tool for architectural professionals or any traveller who wants to discover contemporary architecture in detail while abroad. Buy them both from the people who made them, here.