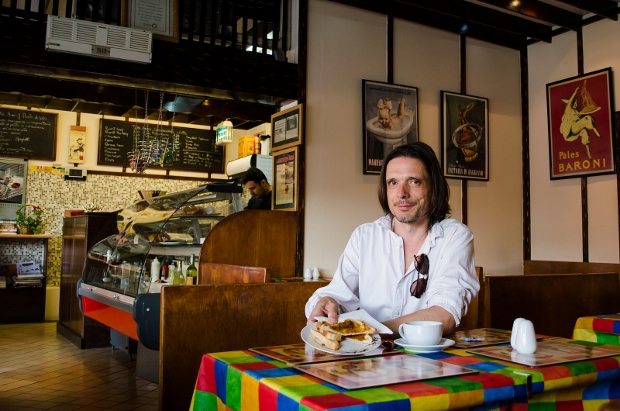 Jeremy Deller wants art to be more playful
The Turner Prize winner endorses a new £30,000 award for playful art, hosted by Bristol venue, The Watershed
He once gave away posters at Frieze with the slogan "What Would Neil Young Do?" written on them, but when it comes to artistic or moral decisions, we like to keep a close eye on the actions of the London-born artist and Turner Prize winner Jeremy Deller.
So, we're intrigued to hear him endorse a new Playable City Award, which launched yesterday by the Watershed venue in Bristol. The £30,000 award will go to an artist producing a work 'which surprises, challenges and engages with people'. It is being funded by Bristol-based organisations, both public and private, including Nick Park's Aardman Animation studio and the local council.
"We need to see more playfulness in our cities and public spaces," Deller told the British arts site Culture 24. "The Playable City Award encourages surprising interventions, and I look forward to seeing what is produced."
Certainly, it should draw some novel submissions. The prize is an interesting proposition, part local boosterism – the award's overview plugs the city as much as the artistic opportunities offered – part heartfelt request for fun and engaging public art.
It's also a good fit for Deller, whose work in the past includes re-recording acid house classics with a brass band (Acid Brass, 1997) and reconstructing a Lancashire snack bar as a gallery installation (Valerie's Snack Bar, 2009).
If you feel inspired, head to The Watershed's site, and if you're anywhere near Pennsylvania sometime soon, you can catch Deller's mid-career restrospective, Joy in People, at Philadelphia's Institute of Contemporary Art.