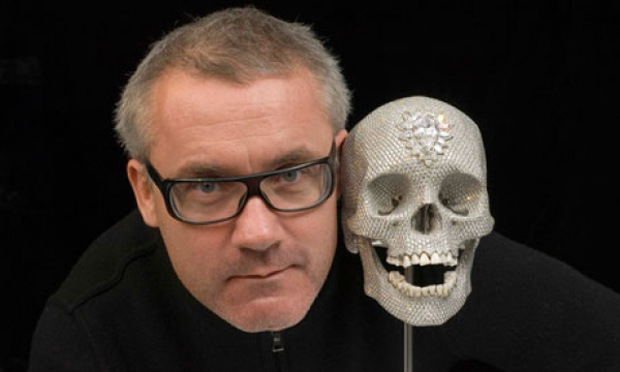 Damien Hirst leaves Larry Gagosian
First Jeff Koons holds show with rival gallery David Zwirner, now it emerges that Damien Hirst is off
Larry Gagosian may be bigger than the Tate but he's just lost one of his highest profile artists. Last night it emerged that Damien Hirst has left longtime US dealer the Gagosian gallery. Gagosian has issued a statement on the matter reading:
"It has been a great honour to work with Damien over the last 17 years culminating with the worldwide showing of the Complete Spot Paintings 1986-2011 at all 11 Gagosian galleries this year . We wish him conti­nued success for the future."
The split means that Hirst is currently without a New York dealer. Hirst's company Science Ltd, said "Larry Gagosian and Damien have reached an amicable decision to part company" Hirst will continue his relationship with White Cube in London. The question everyone's asking is whether Hirst will actively seek out another gallery to show his work in New York where he has a large fan base of collectors.
Last week it was announced that another longtime Gagosian artist, Jeff Koons, is to hold a New York show at rival gallery David Zwirner.