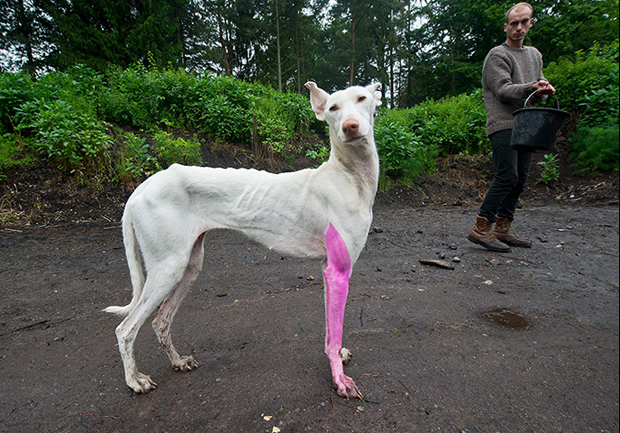 Phaidon's eye on the artworld - 15 June 2012
This week's international round up takes in Germany, Switzerland, the US, UK, China and Bosnia
Pierre Huy gh e impresses at Documenta 13 An art festival the size of Documenta (which takes place once every five years and is now in its 13th installment) is impossible to condense into one paragraph. So here's a nod to our highlight: Pierre Huyghe's much-talked-about collection of works situated in a vast park between the city's museums and its river. Included are two roaming Spanish greyhounds (one of which has its leg dyed pink), and a statue of a reclining woman "whose head writhes with bees," notes Guardian critic Adrian Searle, "like thoughts buzzing."
Art Basel opens Art calendar staple Art Basel opened its doors yesterday for the 43rd time. A truly international happening, the fair consists of 300 galleries from across the world, showing modern and contemporary works over a frantic three-day period. Early notable highlights include booths by Hauser & Wirth (who will exhibit work by Pipilotti Rist and Paul McCarthy, among others) and Matthew Marks (who've chosen to show pieces by Elsworth Kelly, Brice Marden and Gary Hume). And let's not forget the Gagosian space, which includes works whose combined value is estimated at a whopping 12.5% of the show's total worth.
Mirrors by architect David Adjaye on sale now at Salon 94 Does anyone with a spare $12,000 want a new sculptural mirror? If yes, two new pieces by renowned London-based architect David Adjaye might be just for you. Adjaye's works (which, he recently told the New York Times, have been made to "reflect life") feature as part of a group show, Pothole, at New York's fantastic Salon 94. The exhibition centres on the emotive and expressionistic commonalities shared between the artists involved – a group of 10 in all, including Sarah Lucas, Mehretu Sterling and Jason Fox. If you're in New York and can't quite meet the asking price for an Adjaye original, at least buy yourself a ticket to the show.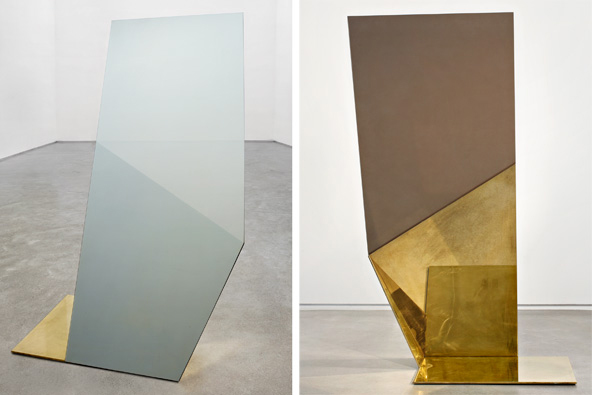 Archaeologists discover more Qin Emperor warriors Has the world witnessed a more impressive army than Emperor Qinshihuang's 8000-strong terracotta troupe? Well, if you're in need of any more convincing, consider the news this week that archaeologists have unearthed a further 110 bronze-weapon-wielding warriors in Xi'an, China, and that no one really knows just how many are left still buried.
Art Info investigates the dark secret of the ArcelorMittal Orbit Tower Art Info this week unearthed a major reason why the Olympic Orbit tower is upsetting a population of Bosnian Muslims. In 2004 steel giant ArcelorMittal, the Olympic tower's major sponsor, acquired an iron ore site on the former plot of a Bosnian Serb-run concentration camp, and in 2005 pledged to build a memorial in remembrance. The thing is they haven't – the project was halted in 2006, and earlier this year the company suddenly barred survivors from visiting the site at all. It means the mind-boggling structure acts both in the way it should – as an effective, albeit somewhat divisive, London 2012 showpiece – but also, unfortunately, in a way it shouldn't – as a "monumental reminder of an unfulfilled promise."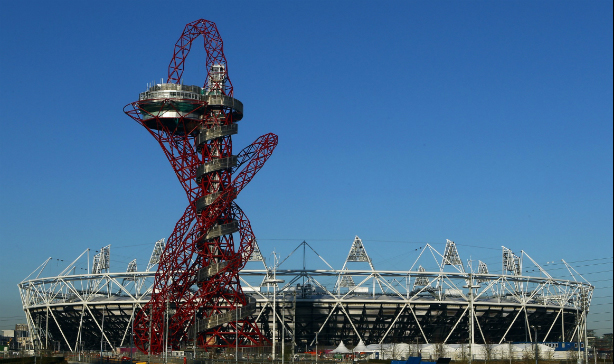 Lehman Maupin opens in Hong Kong More proof should we need it that the art world is coming to terms with the potential of the Hong Kong market. Not only does the Chinese city boast its own sprawling art fair (and an important one at that), now major galleries are queuing up to open spaces on the island. Art king Larry Gagosian has already installed himself in the city (although where doesn't the megadealer have a gallery?) and fellow New York behemoth Lehmann Maupin this week announced plans to follow suit. Is this the beginning of a huge art world shift east?
Christie's puts on "museum quality" show in new initiative London's great auction house Christie's is used to selling art, not exhibiting it. But this week the world's largest auctioneer has staged a "museum quality" exhibition of works expected to raise more than £300 million at auction later this summer. It's an unusual move, but one Christie's is hoping will help increase "buzz" surrounding upcoming sales. Reuters reports "sales of art in late June and early July could approach $1 billion" – proof, if we needed it, that not everybody's been affected by Europe's economic turmoil.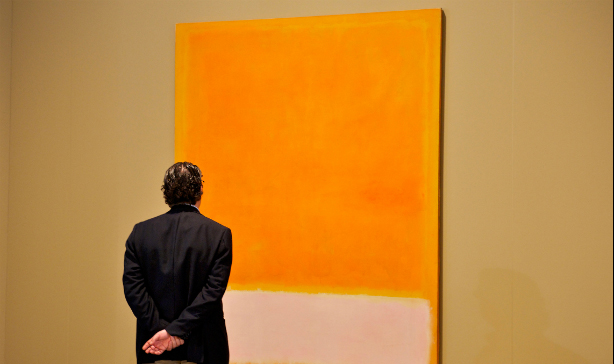 And finally. . . Macclesfield-born artist and art world iconoclast David Shrigley has a penchant for courting controversy, and he's been in the new again this week for comments made on Twitter. Shrigley took to the social network after his gallery, Stephen Friedman, refused to show one of his drawings – an image of Osama Bin Laden, complete with the strapline, "He believed that he was doing the right thing – in its Art Basel booth. "My gallery decided not to show this at Basel," Shrigley wrote in a now-deleted tweet to 26,000 followers, "for fear of offending Americans. I don't think they would have minded."