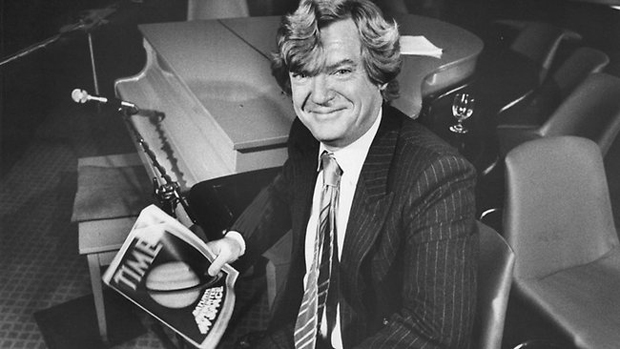 Farewell Robert Hughes and thanks
The Shock Of The New broadcaster responsible for turning so many onto art dies after long illness
We were very sad to hear of the passing of the great Australian art critic Robert Hughes a man who through his books and his 80s TV series The Shock Of The New, turned so many people onto art. He was 74 and had been ill for some time following a big car crash some years back. Hughes's writing was always approachable but his opinions were solid and eloquently presented - even when you disagreed with them. That said, he wasn't afraid to be blunt when the occasion demanded.
In the words of BBC's Arts Editor Will Gompertz, on BBC's Today show this morning: "It is unbelievably difficult to write about art. It's full of philosophy and complications that are beyond the understanding of most people but Robert Hughes could do that." Writer Michael McNay said in The Guardian that he had once described Hughes as "writing the English of Shakespeare, Milton, Macaulay and Dame Edna Everage, and Hughes enjoyed the description".
"His prose was lithe, muscular and fast as a bunch of fives. He was incapable of writing the jargon of the art world, and consequently was treated by its mandarins with fear and loathing. Much he cared." Professor Catharine Lumby, who first met Hughes when she was on a Harkness Fellowship in New York in the mid-1990s, said he "was a true public intellectual. He genuinely wanted to share his passion and knowledge with ordinary people. He was elitist when it came to evaluating art but he was absolutely egalitarian when it came to communicating why certain works mattered."