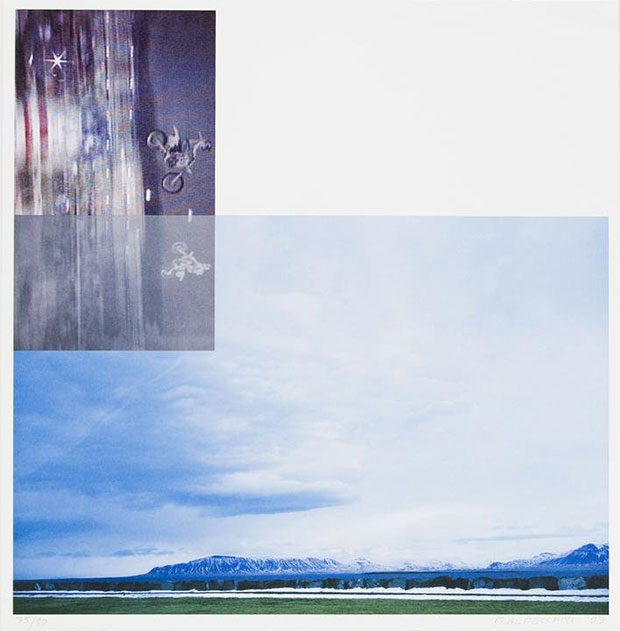 John Baldessari - Affordable on Artspace
In his Double Motorcyclists and Landscape piece the grainy image of the bikers contrasts with the Icelandic wild
It's hard to overstate the impact that John Baldessari has had on the art of his time, in part because he has been something of an index case for a particular breed of conceptual art that has spread to all corners of the art world. Beginning in 1970, when he took all of his paintings from his San Diego studio - a decade's worth of work - and incinerated them as part of his "Cremation Project," Baldessari has systematically tested the boundaries of what can be considered art, creating strangely joyous works out of gestures as simple as hitting various things with a golf club (which he did for a series of photos), waving at ships (ditto), and placing dots over the faces of figures in old Hollywood film stills. As for how these documentations of conceptual gestures were able to function as art objects, well, Baldessari said, "the aesthetic takes care of itself."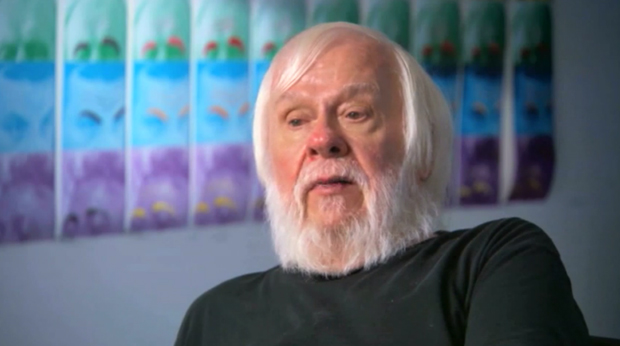 Much the same could be applied to today's Affordable on Artspace piece - Double Motorcyclists and Landscape (Icelandic) 2003 - part of Baldessari's Overlap series in which the grainy, action-packed, and rotated image of a motorcyclist mid-air dramatically contrasts with the serene and clear image of the Icelandic wild. The color lithograph measures 27.00 x 27.00 in (68.6 x 68.6 cm) costs $2,000, £1,423 or €1760 and is an edition of 90, each of which is signed, dated, and numbered by the artist.
We think youi'll agree it perfectly encapsulates many of Baldessari's key ideas that seethe with the tension between art and non-art - the tightrope Baldessari has walked throughout his career right back to the 70s and 80s when, as a teacher at CalArts, he inspired a group of students that included James Welling, Matt Mullican, David Salle, Jack Goldstein, Tony Oursler, and Troy Brauntuch. You can buy Double Motorcyclists and Landscape (Icelandic) 2003 on Artspace now.