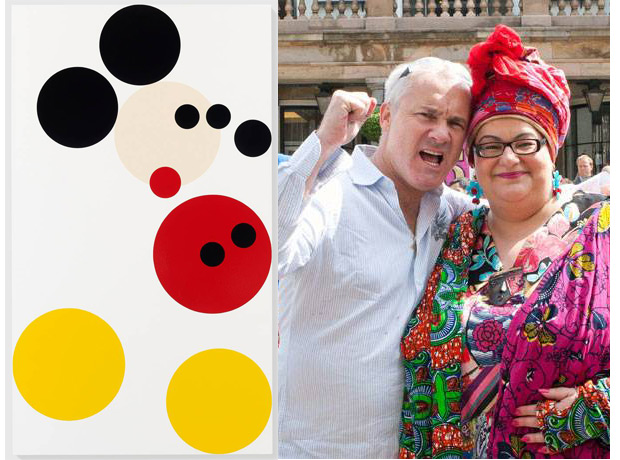 Damien Hirst makes a spot Mickey Mouse
Artist's version of the cartoon character is to be auctioned off for charity at Christie's in London next month
Plenty of contemporary artists have reinterpreted the work of Walt Disney, yet few have done so at the express invitation of the iconic animation house. This is one of the ways Damien Hirst's new painting of the 85-year-old cartoon character is set apart form the art of say Roy Lichtenstein, Andy Warhol and Claes Oldenburg, each of whom have worked the animated mouse into their paintings and sculptures at one point or another.
Hirst's version, created in 2012 at the suggestion of Disney, was painted in the artist's distinctive spot style, and is being sold next month to raise money for the British charity Kids Company, which works with underprivileged children in Bristol and London. Hirst said, "Mickey Mouse represents happiness and the joy of being a kid and I have reduced his shape down to the basic elements of a few simple spots. I hope people love it, because it is still instantly recognisable - Mickey is such a universal and powerful icon."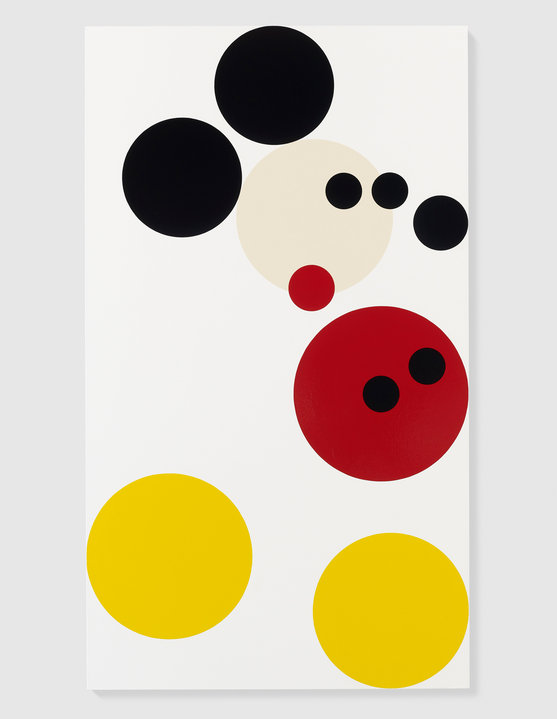 The canvas, measuring a metre wide and two metres tall, will be auctioned at Christie's Post-War and Contemporary Art evening sale in London on Thursday 13 February, and will go on display at the auction house's King Street premises from 8 February. Well done, Damien. It looks wonderful, and the Kids Company is a great cause.
Find out more about this here, and for greater insight into where Hirst's Mickey fits into contemporary art more generally, pick up a copy of our book, Defining Contemporary art. Buy it from the people who made it, here.