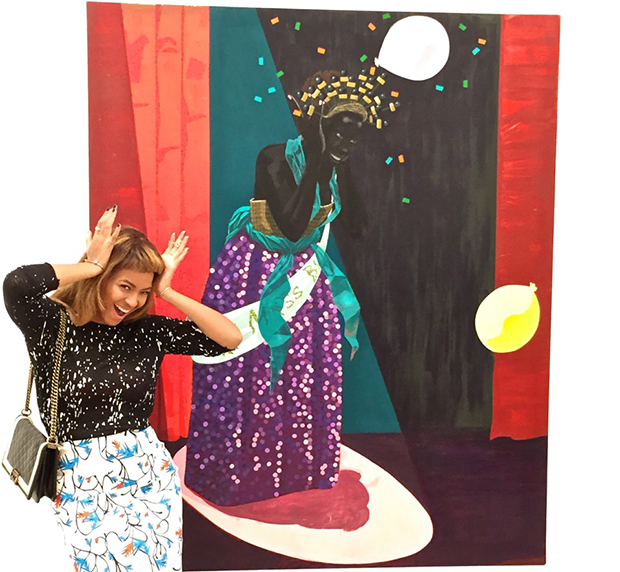 What we learned from Frieze London 2014
Gallerists, dealers, journos, hip-hop stars and hot Instagrammers - who liked what at Frieze 2014
Now the pavilions have been dismantled and the art boxed up ready for FIAC in Paris this week, what's the take-away wisdom from this year's Frieze Art Fair? Most insiders agree that it was less busy, and the brighter pavilion, designed by Universal, was welcomed by VIPs, collectors, exhibitors and the public alike. "The clientele is happier walking around," the Lisson Gallery's Ossian Ward told Artnet. "They don't feel like they are being herded any more."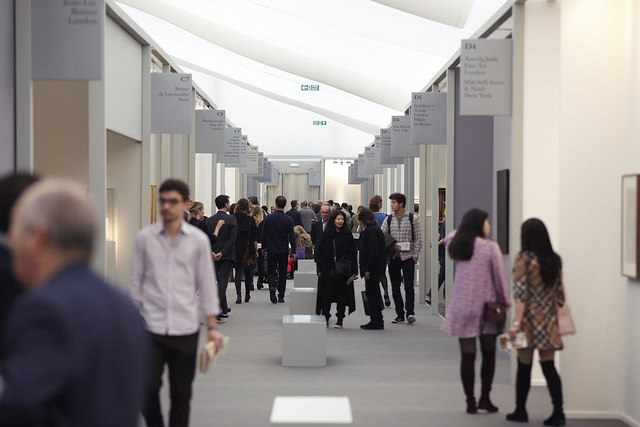 The staggered entry system, which allowed VIPs to gain access on Tuesday - a day earlier than usual - enabled the fair to draw in famous names before welcoming the press, collectors and then the crowds later in the week.
Jay-Z and Beyoncé were among the most famous early visitors, posting shots of Rosemarie Castoro's 1965 abstract minimal painting, Brown/Brown Y and Fausto Melotti's 1971 sculpture, Canone orientale variato II, among other works. The couple also visited Kerry James Marshall's exhibition at the London branch of David Zwirner gallery, and made a trip to Anish Kapoor's south London studio during Frieze Week. Want to know more about Kapoor's oeuvre? Hopefully they picked up a copy of our brilliant monograph before doing so.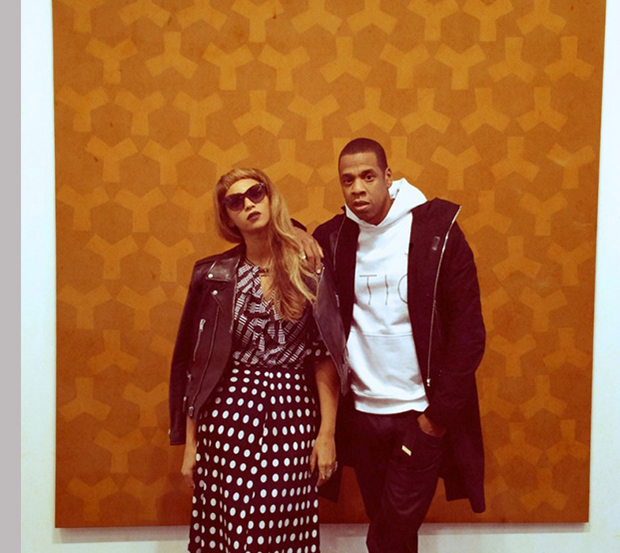 The Art Newspaper's Gareth Harris, touring both Frieze and Frieze Masters, praised Carl Andre's 8 x 8 Cedar Solid (2011) at Konrad Fischer gallery; Study for Bullfight no 1 by Francis Bacon at Marlborough Fine Art; and Andreas Gursky's 'outstanding' large-scale photograph, Kirchentag, 2013 at Sprüth Magers gallery.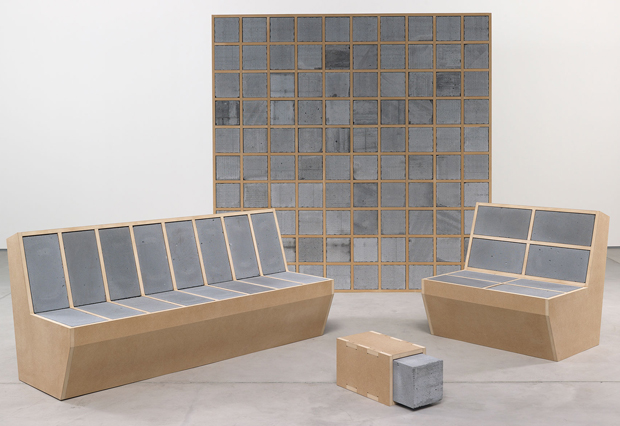 Executive co-editor of Art News Andrew Russeth, picked up on Tacita Dean's large-scale Quatemary photograph at Frith St Gallery's booth, Alex Katz's 1996 suite of paintings, 'Women in Jackets, and Sarah Lucas's breezeblock chairs at Sadie Coles – 'always smart to bring furniture that is also an artwork.'
Hans Ulrich Obrist posed next to a purple Donald Judd sculpture at David Zwirner which incidentally matched the colour of his suit. MoMA PS1's director Klaus Biesenbach joined a number of prominent Instagram users, including Phaidon's own Joe Pickard (josephowen on Instagram) for an early tour of the fair, courtesy of W Magazine.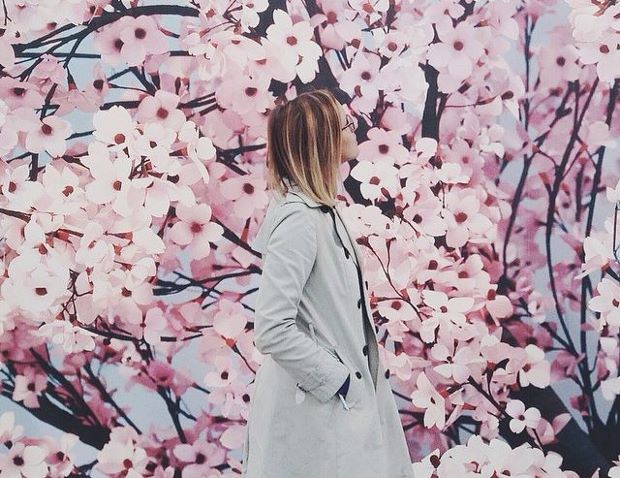 Joe picked up on Thomas Demand's cherry blossom wallpaper at Esther Schipper's booth, while Klaus climbed inside Carsten Höller's Gartenkinder, a dice-shaped climbing frame on Gagosian's stand. "Tough to get out," he tweeted.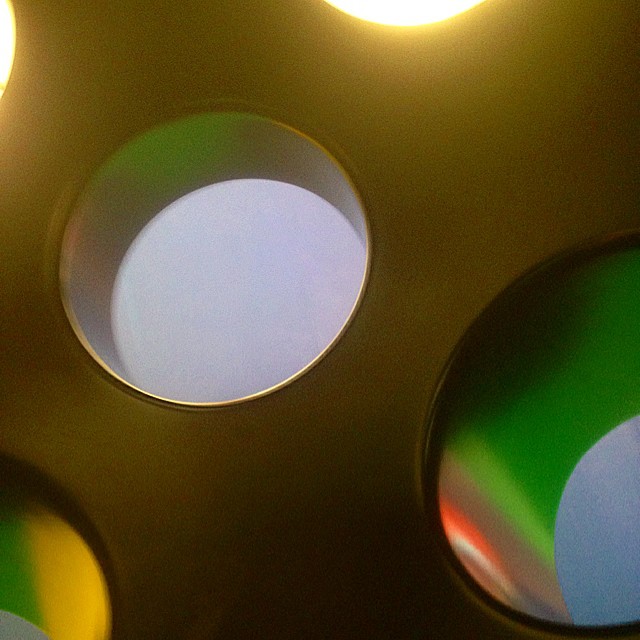 Later Biesenbach's thoughts also returned to "the amazing #kerryjamesmarshall exhibition at davidzwirner." You can read an interview with that painter here.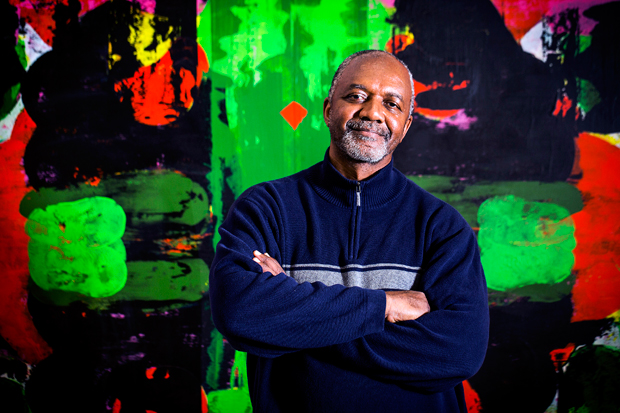 What sold? Well, White Cube sold Damien Hirst's fish-in-formaldehyde sculpture Because I Can't Have You I Want You (1993) for a £4 million; the Skarstedt Gallery sold Warhol's 1984 work, The Scream (After Munch) for $5.5 million; and at Sprüth Magers the aforementioned Andreas Gursky photograph, depicting the German religious gathering Kirchentag (2013), went for €400,000.
Among the less-expensive, though equally interesting works were those picked up thanks to the Outset Frieze Art Fair Fund, which gives the Tate's buyers early access to the fair and £150,000 to spend on work by emerging artists for the national collection. This year Frieze organisers even threw in two extra works to bring the number donated to the collection by the fair over the years from 98 to a round 100.
2014's acquisitions include General Idea's 1988, AIDS wallpaper installation; two Harun Farocki video works Parallel I-IV, 2012-14; and Workers leaving the factory in 11 decades, 2006; Lubaina Himid's painting The Carrot Piece, (1985); Slavs and Tatars textile piece, Love Letters (No. 7), 2014; and an untitled work on paper by Bernardo Ortiz, from 2014.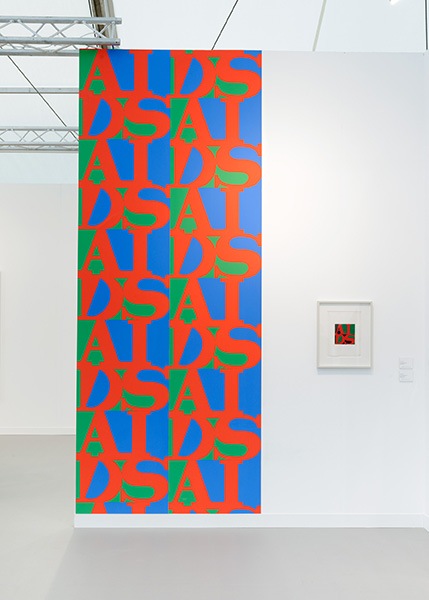 And what of the bottom line? In truth, nobody really knows. The fair's co-founder and director, Matthew Slotover, said – of course – that he expected this year's sales to surpass last year's figures, and estimated the total value of deals done at the fair to be worth around £1bn.
However, Frieze itself does not collect sales figures, and many galleries prefer not to talk about actual prices. Yet, The FT does consider London auction house estimates for sales this month, when compared with those of eleven years ago. "When Frieze launched in 2003," writes James Pickford, "Christie's and Sotheby's were running modest mid-season sales that brought in about £10m between the two."
Today, the FT reports, October estimates for both auction houses' sales combined range from a low estimate of £163m, to a high of £232m. Proof, if any were needed, that London was the centre of the art world this week.
For more on brilliant contemporary artists shown at Frieze buy a copy of The Twenty-First Century Art Book. You can also read our interviews with more Frieze artists, curators, designers and collaborators here.