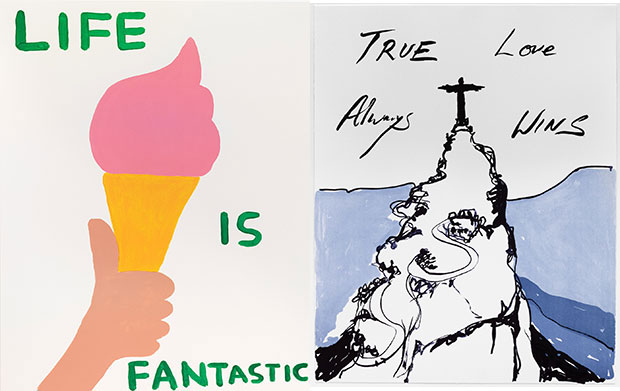 Tracey Emin and David Shrigley celebrate Rio 2016
The artists have contributed to the official Team GB Rio Olympics print series, produced to mark the Games
Artists have been a part of the Olympics longer than you might imagine. Pierre de Coubertin, founder of the International Olympic Committee, included artistic competitions in the 1906 games, and a Cultural Olympiad has remained a part of this largely sporting event ever since.
While there are no longer any formal prizes for artistic attainment, the games still offer artists an opportunity to support their country. In 2012, a team of artists, including Bridget Riley, Chris Ofili, and Rachel Whiteread, all created prints to celebrate the London Olympics and now, four years later, the baton has been passed on.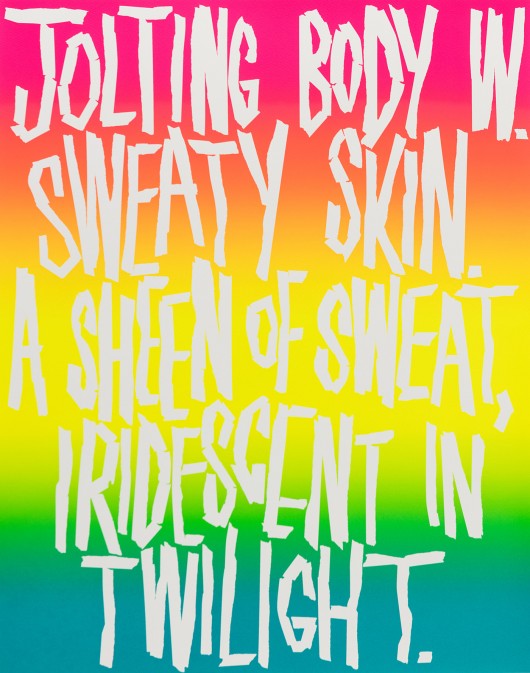 Tracey Emin, Anne Hardy, Howard Hodgkin, Sarah Jones, Eddie Peake, Benjamin Senior, David Shrigley and Sam Taylor-Johnson have made works the official Team GB print series, produced by the London firm, Counter Editions.
Emin – perhaps the best known of the eight – focussed on the games location, with her depiction of the Rio landmark Christ the Redeemer; Peake drew on the experience of extreme exercise; and Shrigley depicted the Olympic torch big ice cream. What a winning combination.
Find out more here. For greater insight into the world's leading contemporary artists order a copy of The 21st Century Art Book; and for shrewd advice on buying art order a copy of Collecting Art for Love, Money and More.