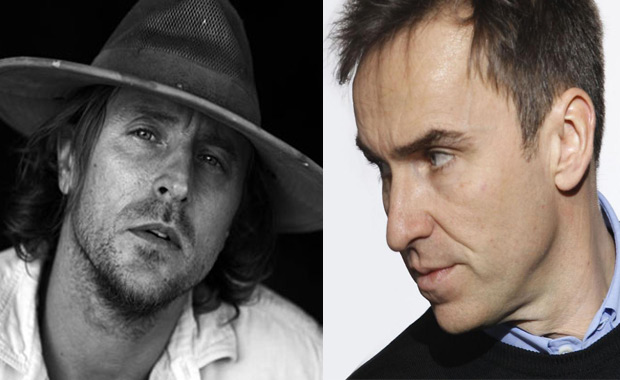 Sterling Ruby and Raf Simons create new label
"There is not one shirt, one shoe, one sock that is not from our mutual thinking process," says the designer
Would you put these two together? Raf Simons is the 45-year-old Belgian-born fashion designer, currently creative director of Christian Dior (you can read more about him in our newly updated Fashion Book). Sterling Ruby is a 41-year-old American painter and sculptor, known for his scrappy, spooky, high-gloss works that seem to both call into question the clean lines of strict minimalism and the civil achievements of the West. So, why are the pair working on a clothing range?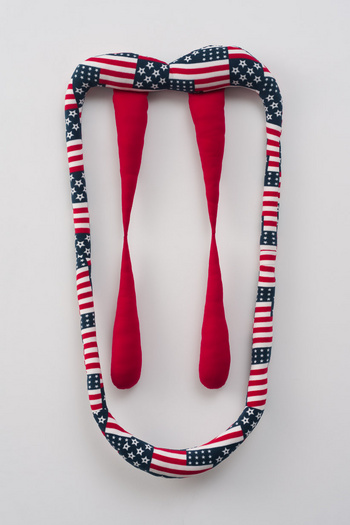 Well, they have, according to this recent style.com article, been friends for some time; Ruby helped fit out one of Simon's shops in Tokyo and contributed fabric to one of the designer's capsule collections. Simons also collects Ruby's work, as well as pieces by the artist's erstwhile teacher, Mike Kelley. Ruby, for his part, has worked with textiles for sometime, from soft sculptures of vampire fangs through to bleached-denim 'canvases'.
"We have similar sensibilities that surface when we speak about music and art," Ruby tells the site. "And even before our collaborations, we were talking a lot about textiles."
Indeed, perhaps it is these interests rather than their practices that the pair are truly allied. Ruby's grungy, deathly meditations on supermax prisons and ashtrays speak to the teenage militarism and nihilism of Simons's early collections.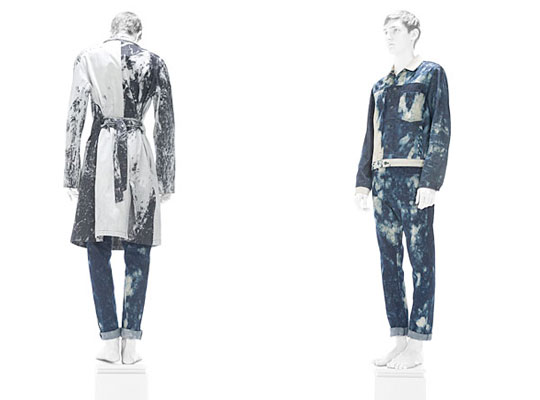 Indeed, both their fathers were in the miliary, and both are to a large extent self-made, with an autodidact's instinct for what works and what doesn't. Simons is no rube when it comes to contemporary art, and has curated exhibitions, and acquired works for both his own collection and others'. What is perhaps more surprising is the designer's insistence that he and Ruby will work together very closely, overseeing every aspect of a comprehensive menswear collection, which will be shown in a Paris show next January. After all, Ruby's studio is in LA and Simons is based in Antwerp.
"Fashion has a long interest in collaborative situations," Simons told Style.com, "but what interests me now is to say that this is not just a collaborative thing, not just asking someone in my field to do the knitwear or the bags. This is all the way, all the way. There is not one shirt, one shoe, one sock that is not from our mutual thinking process."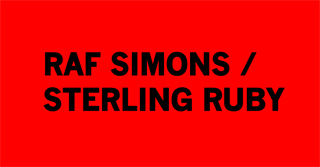 Just how these shirts, shoes and socks will turn out is unclear but it sounds like one of the more inspiring shows at the next Paris Fashion Week. Find out more here. To understand Ruby's work a little better, take a look at his entry in our Vitamin P2 book, a dynamic overview of the best new contemporary painting from around the world. For more on Raf's place in contemporary clothes design, see his entry in our newly updated Fashion Book. Buy them both from the people who made them, here.