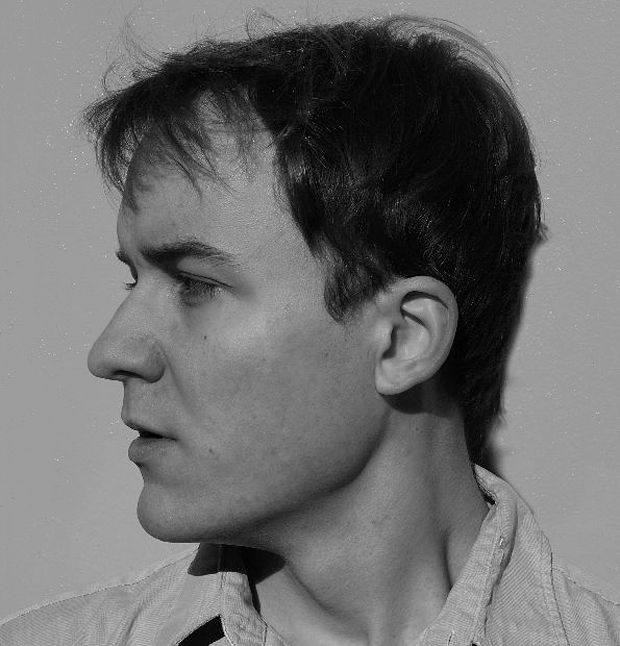 Phaidon's Frieze interviews – Nick Mauss
How Merce Cunningham, Christian Bérard and Kim Gordon led him to bring a ballet to the art fair next week
By any measure, the American artist Nick Mauss is a huge success. In 2005, New York's Museum of Modern Art acquired over 40 of his colourful, often abstract drawings for its permanent collection. The Whitney, the Walker Art Center and LA's Museum of Contemporary Art all followed MoMA's lead, adding Maus pieces to their walls. He's enjoyed exhibitions in Berlin, London, Paris, New York and Toyko. All of which leads us to wonder: why is he playing a high risk game and staging his first ever ballet, entitled 1NVERS1ONS, at next week's London Frieze Art Fair as part of the Frieze Projects programme?
Well, as Mauss explains, this leap from studio to stage isn't quite as big a one as you might imagine, in fact, the temptation to work with classically trained dancers was too "gorgeously disastrous" an opportunity to pass up on, he says.
We know you more for your drawings, paintings and sculptures. But ballet? In 2011 I was in Minneapolis for a show I did at Midway Contemporary which emerged from a meticulous re-iteration of an antechamber by [20th Century French designer] Christian Bérard that I had made in Berlin, entitled Concern, Crush, Desire. While I was installing the show, Abigail Sebaly, the archivist at the Walker Art Center in charge of the Merce Cunningham Dance Company Collection, invited me into the Walker's storage rooms to look at the overwhelming trove of costumes, sets, and props that spanned the entirety of Cunningham's career and his numerous and wild collaborations. It was unexpectedly touching to see all of these objects.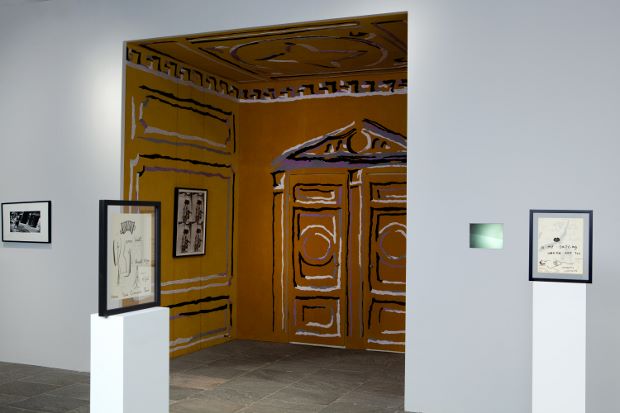 I was invited to present a new iteration of Concern, Crush, Desire in the 2012 Whitney Biennial, where I insinuated it as a physical and conceptual frame through which to rearrange works from the Whitney's collection and the Smithsonian's Archives of American Art, including a stunning painting by Marsden Hartley, a repeated crotch-shot of a bike messenger by Andy Warhol, wondrous rebus drawings by Eyre de Lanux, and a drawing of a plant by Ellsworth Kelly.
What united these artworks and objects was the way in which making the Bérard antechamber again - this laborious physical and mental process - could open up an entire web of art historical re-castings
This led me, a year later, into the former bank storage vaults which house the painted paper ballet maquette collection of the Nouveau Musée National de Monaco, and to my surprise, Bérard's partner's collection of ballet-related artefacts, including some of my favorite Bérard drawings and things I had never seen before. I was invited to make another iteration of Concern, Crush, Desire at the museum in Monaco and I chose a hovering constellation of works, including a gouache rendering of Ode by Tchelitchew, Bérard's unfulfilled suicide note, Cocteau caricatures of Bérard in drag, a sketch of a cloud for a ballet by Derain, and a backdrop design by Goncharova.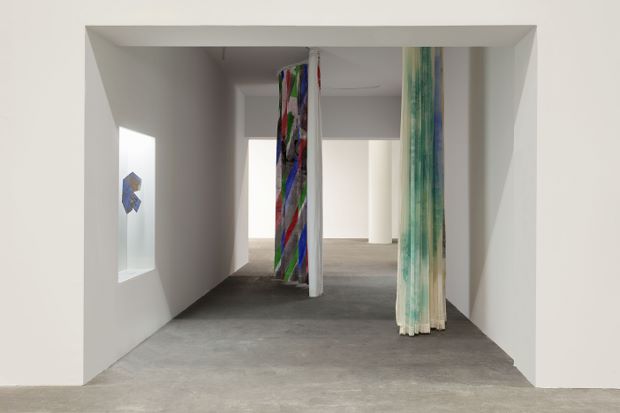 In the midst of this work, Frieze Projects curator Nicola Lees approached me with the idea to collaborate with a ballet company, and I was thrilled. I thought a complex and potentially gorgeously disastrous articulation of things that had been happening in my drawings and sculptures could be brought to life here.
Were you inspired by the work of other artists who have produced for famous ballet companies? Picasso and Matisse's work for the Ballets Russes comes to mind. At the start of developing this piece I thought of Nijinska's ballet Les Biches, set in a living room dominated by sophisticated women. I wanted this new ballet to have an air of total self-possession, but also of unravelling. To have the very real process of making the ballet be as present as the heightened artifice of performance that makes ballet so captivating - something shimmering in between, or back and forth. Influence is never direct, it comes in shifting overlays.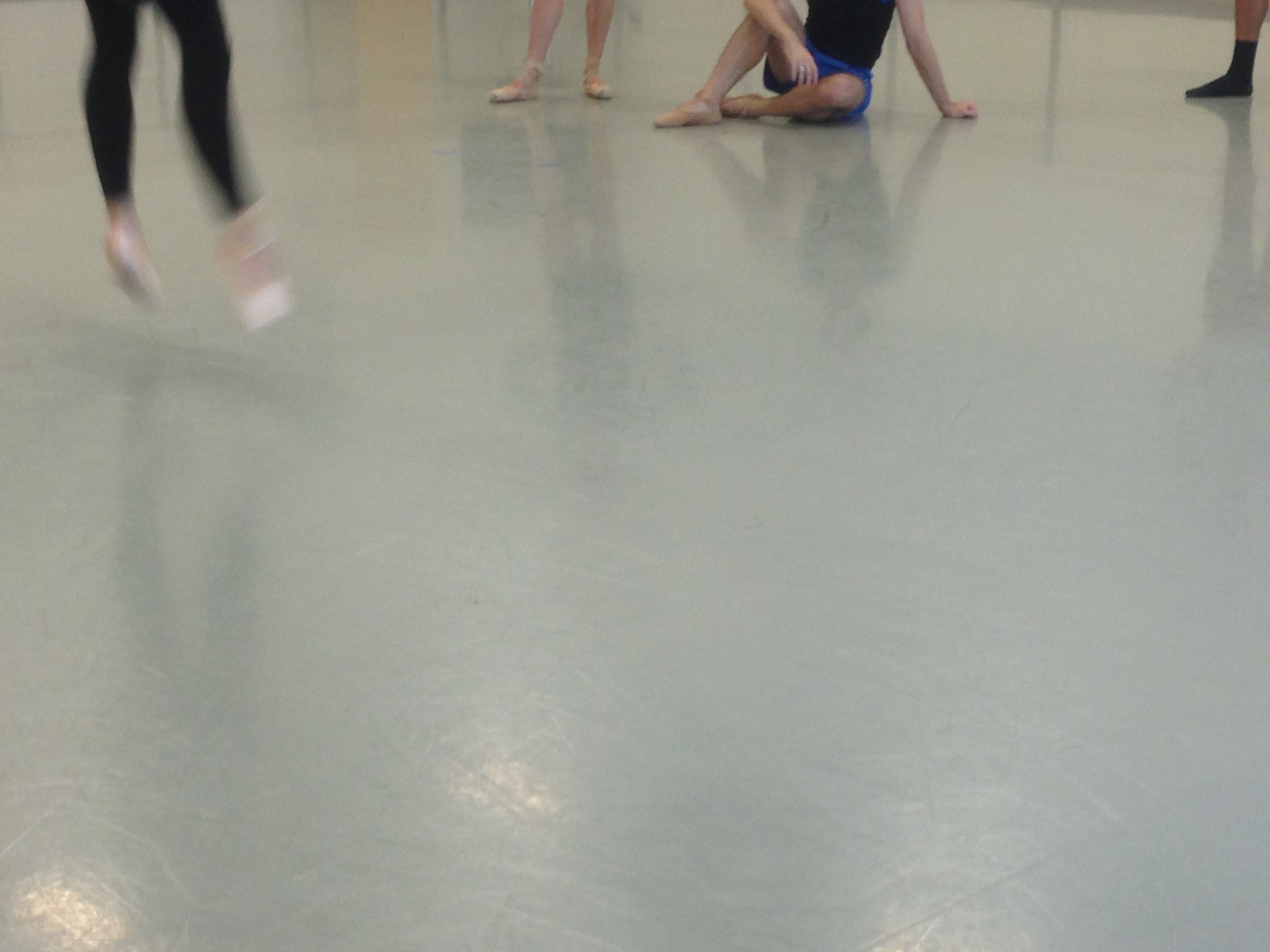 What particular challenges and opportunities does the art fair environment present for a work of this kind? An art fair is a potentially volatile environment, and can be particularly awkward for artists, but it is also a spectacle in and of itself, so I thought this would be a good frame in which to show something which is in a constant state of rehearsal, a work suspended, at a very raw stage, where you would have to spend some time and find out for yourself what exactly it is you're looking at or experiencing. I want to see what can happen if I sit right in the middle of this context, rather than creating a sense of artificial distance, or reprieve from it. The constantly shifting, distracted audience is a part of this piece as well. I should also mention that none of the artists involved in this piece have ever worked together before, and what we will be witnessing - live - is their first encounter.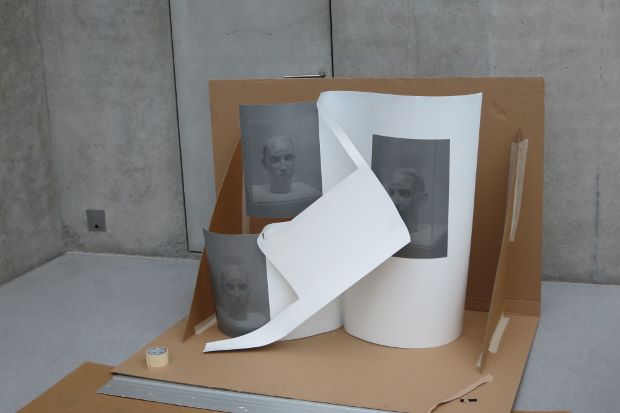 Is it true Kim Gordon (ex-Sonic Youth) will perform a live accompaniment to these daily shows? Kim's role is not an accompaniment. Each artist will be performing as an independent entity in the space, including two sets of dancers, one group from the Northern Ballet, and one group from the National Youth Ballet. There will be moments of overlap and dovetails, but often there will not and it will seem to be crumbling. [US DJ and artist] Juliana Huxtable will be performing with producer Marco Gomez. I asked both Kim and Juliana if they could imagine writing a text to recite during a ballet, and they came back with incredible streams of language. Some of these texts are printed in the program, so the audience can also read them in their entirety, later, but what will happen is that you will experience all of this in shards. Kim and I spoke early on about the conditions of the performance, the benefits and limitations of the context, and shared our projections and visions for a new ballet production, then spiraled out from there.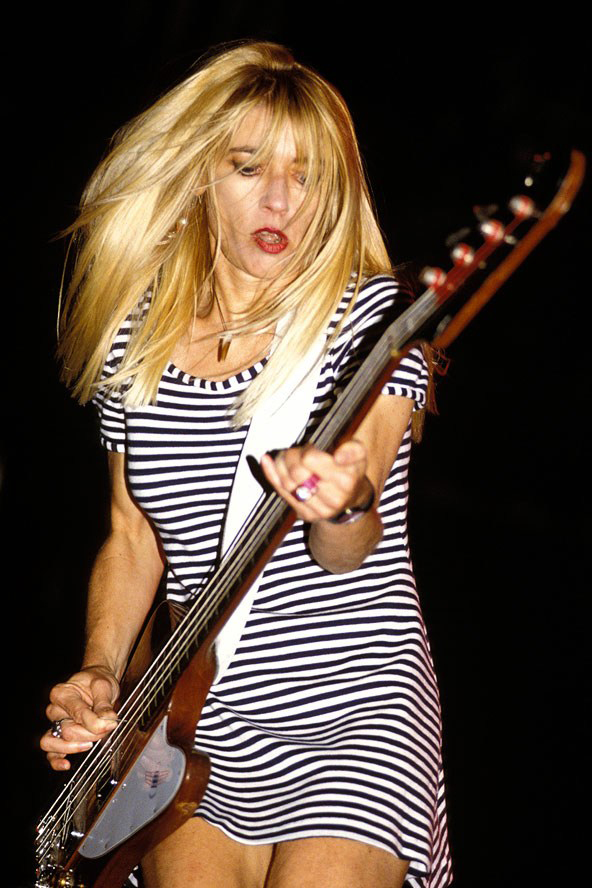 The Frieze Art Fair takes place 15 – 18 October in Regents Park, London. For more on brilliant contemporary artists such as Nick Mauss buy a copy of The 21st Century Art Book. Look out for our interviews with more Frieze artists, curators, designers and collaborators over the coming days.