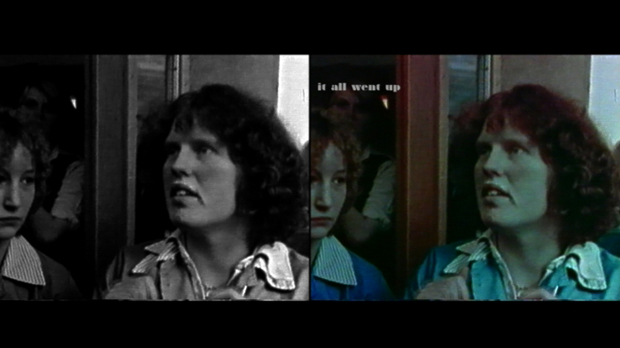 Elizabeth Price wins the Turner Prize
The Jury admired the seductive and immersive qualities of the 45-year-old artist's video trilogy
Elizabeth Price was neither the most-established artist on this year's Turner Prize shortlist, nor was she the one most likely to generate headlines. However, her win last night of the £25,000 prize, which goes each year to a British artist under 50 for an outstanding exhibition, was widely received as 'worthy' and 'justified'.
Price was nominated for her 2012 solo exhibition at BALTIC, Centre for Contemporary Art, Gateshead, called HERE. This consisted of video works, the most noteworthy being The Woolworths Choir of 1979. Within these works, Price examined the choral tradition, 60s girl groups and a 1979 fire at the Woolworths store in Manchester, which claimed 10 lives.
Her preoccupation with girl groups is understandable, she once sang in the eighties indie band Talulah Gosh, who were heavily influenced by the likes of the Shangri Las.
However, other elements - an ecclesiastical tradition, a historic shop fire - make for an odd mix. Nevertheless, Price's ambitious, skillful merging of these themes has been widely praised.
In a recent video interview, she said that she didn't expect to be nominated and that one of the nicest things about the nomination was the opportunity to put on an exhibition at The Tate. She also said that the great thing about the win would be the way it furthers an artist's career. We certainly wish her a long and prosperous one.