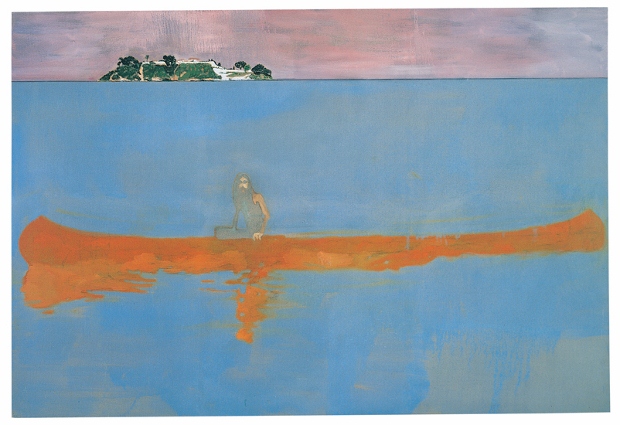 Do US arrivals mean UK galleries will lose out?
The opening of three well-established New York galleries in London this autumn has the British press in a stir
London's position within the global art market is furthered this autumn, when three big New York galleries establish new premises in the British capital. Michael Werner opens on September 27 in the upper floors of a Georgian town house in Upper Brook Street, W1, with a Peter Doig exhibition; The Pace Gallery inaugurate its new exhibition space within the former Museum of Mankind in Burlington Gardens, behind The Royal Academy on October 4, with a show of late Rothko paintings hung alongside seascapes by the Japanese photographer Hiroshi Sugimoto. Meanwhile, David Zwirner Gallery welcomes the crowds into its new premises on Grafton Street, Mayfair, on October 5, with a collection of new Luc Tuymans works.
Why have all these well-established dealerships begun trading in London within two weeks of each other? Colin Gleadell, writing in The Telegraph, argues that the galleries are opening here "partly because wealthy collectors from Russia, India or the Middle East prefer to be in London, rather than in New York." Gleadell also raises concerns that the existent London galleries who represent artists also dealt with by these new arrivals may lose sales.
The London Evening Standard's Ben Luke strikes a more celebratory note, arguing that "this burst of activity confirms London's position as contemporary art's European capital." Luke also observes that all three galleries have opened in the more traditional, art-establishment locale of West London, rather than grittier environs in the East, popular with new galleries and artists.
"This reinforces the polar divide of London's art scene," says Luke, " - head east to Bethnal Green and Peckham for the avant-garde and west to Mayfair and St James for the blue-chip. What unites these two art hotspots - happily - is that they're both on the up."
If you can't wait until the openings, then take a look at our Luc Tuymans books, or our Peter Doig monograph, both of which offer peerless overviews of the artists' respective careers.