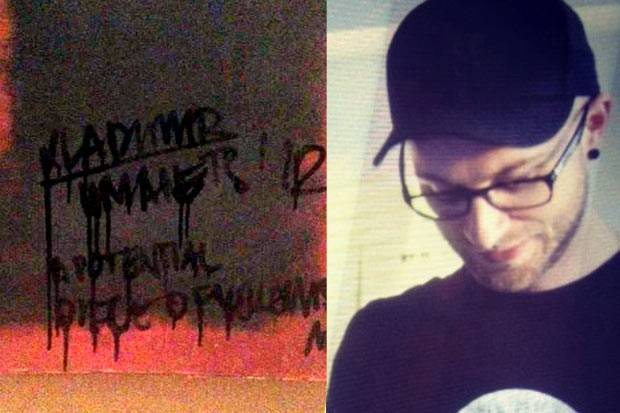 'Idiot' who defaced Tate's Rothko jailed for two years
Self-styled yellowist fails to escape jail sentence as judge castigates him for damaging 'gift to the nation'
Wlodzimierz Umaniec, the 26-year-old man who defaced Rothko's Black On Maroon at Tate Modern in October was jailed for two years at Inner London Crown Court today. Umaniec, of Worthing, West Sussex, previously pleaded guilty to criminal damage to property valued at more than £5,000.
Umaniec, who co-founded the artistic movement "yellowism", stepped over a barrier in the gallery on October 7 and daubed his name and the words "12, a potential piece of yellowism" before running off.
The court heard that he went to the gallery with the intention of "signing" a painting but decided to damage the Rothko when he saw it on the wall.
Earlier this month Tate Modern said that the damage is much worse than originally feared and could take up to three years and nearly quarter of a million pounds to repair. Before the attack, Sotheby's placed a value of somewhere between £5 million and £9 million on the Rothko.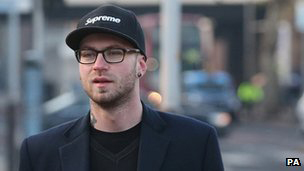 Judge Roger Chapple, at Inner London Crown Court, told Umaniec his actions on October 7 "were entirely deliberate, planned and intentional." Commenting on "yellowism", Judge Chapple said it was "wholly and utterly unacceptable to promote it by damaging a work of art" which he referred to as a "gift to the nation". Black On Maroon, was donated to the Tate in 1969 by Rothko himself.
The judge said it was "abundantly clear" that Umaniec was "plainly an intelligent man" and told the court he had described Rothko as a "great painter" in a letter he had written to him. However, the judge's comments were immediately rounded on in many internet forums where the prevailing view of Umaniec seemed to be that the self-styled yellowist is, in actual fact, an 'idiot'.
The incident has led to galleries reviewing security arrangements at a cost to themselves and the taxpayer. "The effects of such security reviews is to distance the public from the works of art they come to enjoy," the judge said.