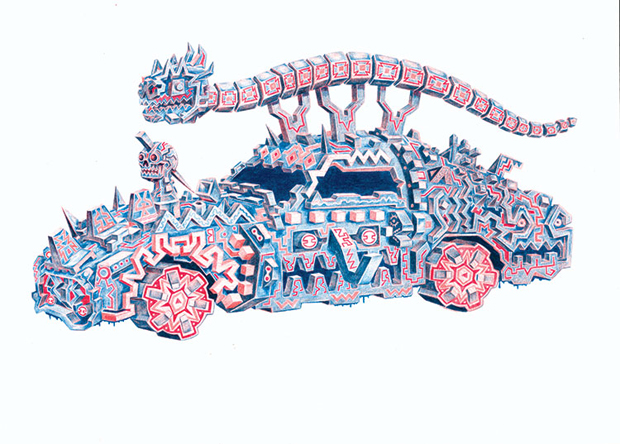 Will Sweeney's life-threatening London show
The artist's first British show for 10 years is inspired by Mexico, aliens and the lethal effects of cigarettes
There's a nice line from Chris Johanson's LA Times interview, wherein he discusses the two sides of the art world he's most closely associated with. Johanson says he's shown with the likes of Bill Viola and so is very much part of the formal gallery system. Yet, given his lack of training, the immediacy of his images, and the place in which some of his art has been shown, his work has been grouped under the slightly sloppy rubric of 'street art'.
As Johanson says, "some street art can be kind of bad, I think, but," he ventures, "I'm probably more proud of being part of that scene - the café/ have-a-show-in-a-garage art community - than being part of the commodified, capitalist giant art world scene. It's way more down-to-earth."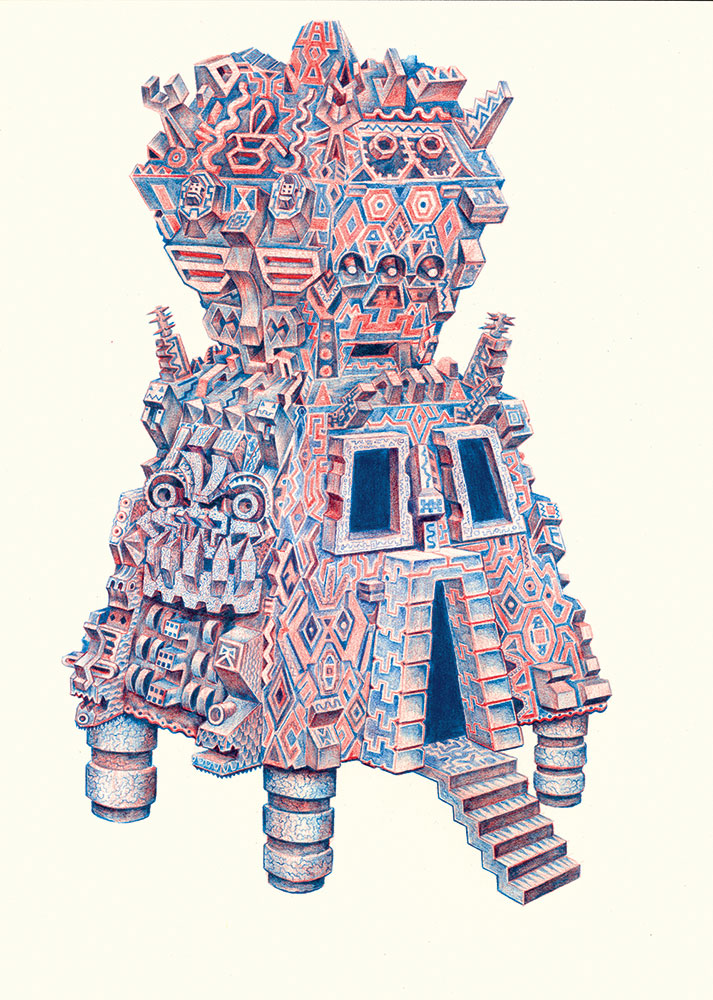 It's a scene that London artist and illustrator, Will Sweeney, is very much a part of. But unlike Johanson, Sweeney has had a formal arts education - he graduated from The Royal College of Art in 1998 - and like Johanson, has played in bands, draws from popular culture and is as happy illustrating a t-shirt as creating fine art.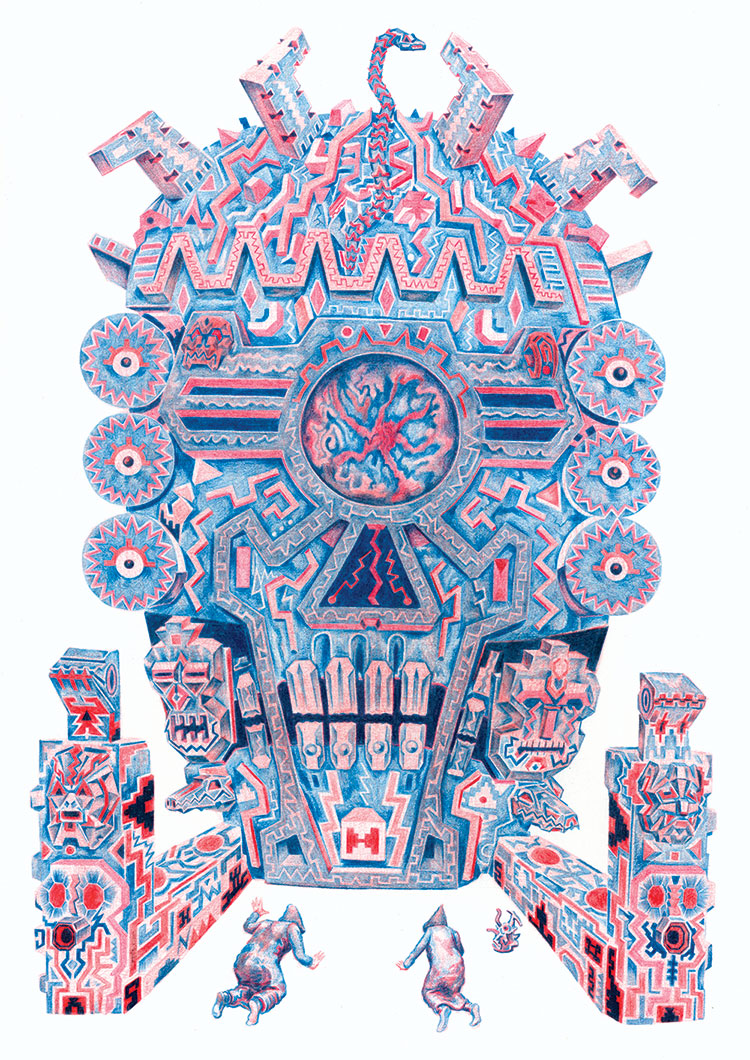 While Sweeney's work is ever-present at the more highly regarded end of commercial illustration - he's produced countless record sleeves, vinyl toy figures, and magazine covers over the last 15 years - his first British solo exhibition for a decade opened at the weekend.
Microlife, at London's Beach gallery, draws together a distinct series of prints and drawings inspired by Sweeney's recent trip to Mexico. Though this is no straight travelogue; the artist says the show also draws from "alien mausoleums, brain harvesting machines and winklepickers".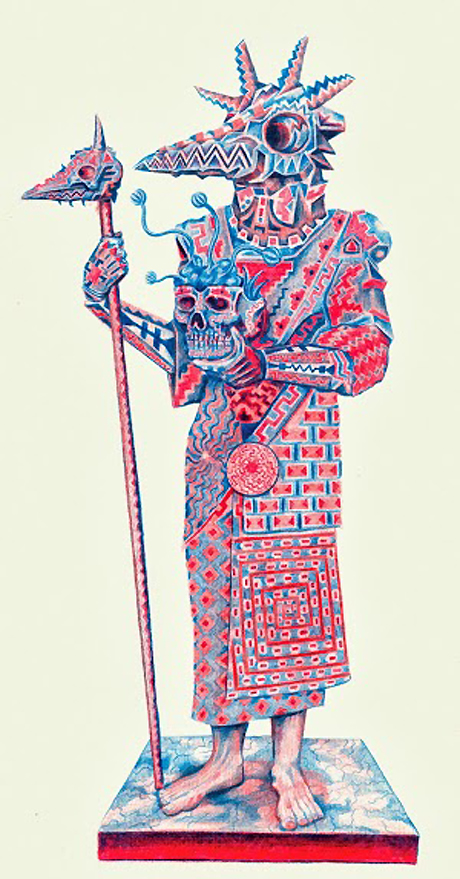 Its title is a little more down to earth. A 'microlife' is a measurement of mortality risk, used to describe the life-shortening effects of, say, cigarette smoking, or a sedentary lifestyle. The show, while offering detailed and fantastical imagery, plays with these esoteric, life-threatening fears.
In all, it's a compelling mix. Find out more here. For more on fellow traveler, Chris Johanson, go here, and for greater insight into art alive and well beyond the gallery system, please take a look at our new book, Wild Art, which you can pre-order now, and earn plenty of awards points, if you're part of our great Phaidon Club. Register, and find out more about the kind of privileges memberhips afford here.