Why is Damien Hirst sweet on Gonzalez-Torres?
The British artist shows his Visual Candy series alongside the late Cuban's equally sugary creations
It must be thrilling to twist a critic's words around to your way of thinking. The Impressionists took their tag, coined satirically by a Parisian newspaper, and used it to describe one of most important artistic movements of the 19th century. More recently, Daft Punk alighted on their daffy epithet after a British music press reviewer dismissed a song recorded under their previous incarnation as "a daft punky thrash".
In the same spirit, Damien Hirst dubbed his series of abstract paintings he created between 1992 and 1994 'Visual Candy', after a critic derided his earlier spot paintings as "just visual candy". Hirst said, "I couldn't get it out of my head. I thought, 'what the fuck is wrong with visual candy?'"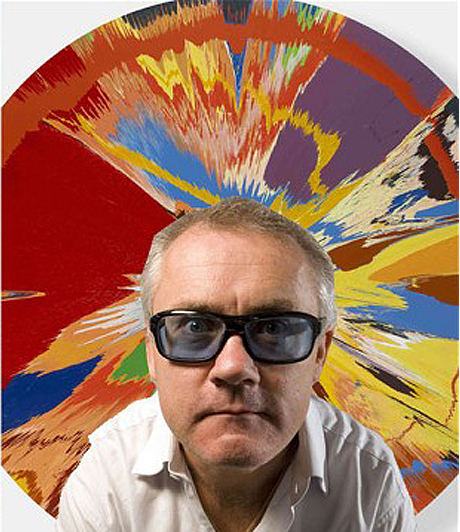 This autumn, the artist takes this sticky conceit one stage further, when he shows his Visual Candy series of painting alongside with a set of confectionery- themed works by the late Cuban-American artist Felix Gonzalez-Torres at the Blain Southern Gallery in London from 16 October to 30 November.
Gonzalez-Torres' pieces don't just bear a passing resemblance to sweets; they often comprised simple candy arrangements, sometimes shovelled into a gallery corner. The artist, who died in 1996 aged 38, created many works from household goods, and once claimed that "meaning is created once something can be related to personal experience."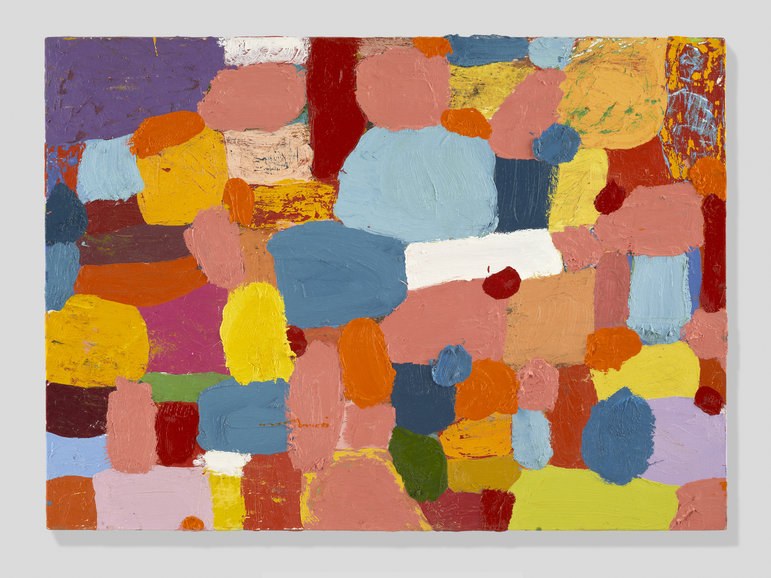 Indeed, in some instances Gonzalez-Torres insisted that the sweets should be locally sourced, so visitors might recognise treats from their childhoods. At other times his intentions were more veiled. As Maurizio Cattelan points out in this profile, Gonzalez-Torres, examined his own experiences as an immigrant, gay AIDS suffer in oblique ways, installing, for instance, a pile of sweets on the pavement with the exact same weight as a person suffering from a certain fatal illness.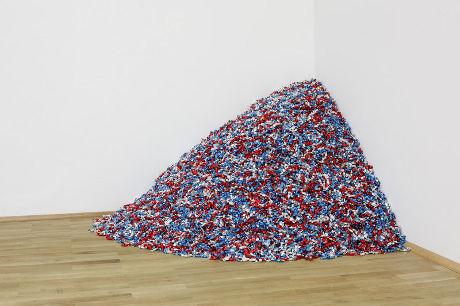 It's the first time Hirst's Visual Candy series have been presented together exclusively, and it will also be Gonzalez-Torres' first two-person show in London. The gallery says the show places Hirst's paintings "in direct dialogue with Gonzalez-Torres' work."
So what parallels should we look for? Are the wrapped sweets a bit like Hirst's pill series? If left to rot, do they have something in common with A Thousand Years (1990) Hirst's vitrine containing a cow's head, blood, flies, maggots, metal dishes, cotton wool, sugar, water and an Insect-O-Cutor? Or perhaps should we just enjoy the bright colours? If you're in London this autumn, do try to go down to the gallery on Hanover Square and make your own mind up. For more on the exhibition, go here.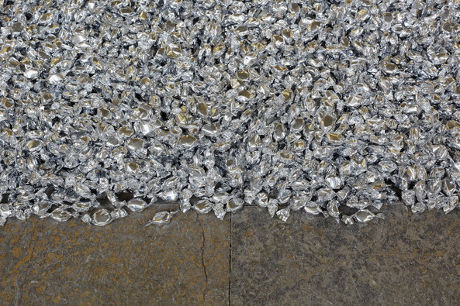 To find out more about Gonzalez-Torres please take a look at our book, Cream 3, wherein we feature the artist; to learn more about abstract paintings, consider our Painting Abstraction book, the definitive guide to contemporary abstract painting.