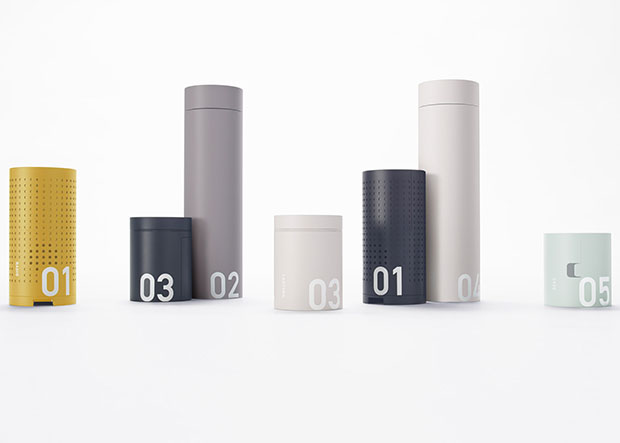 'Did you pack the minimalist earthquake kit, dear?'
The earthquakes we hear about don't tend to be minimalist in nature, Nendo's aesthetic response is, however
Those prolific multi-disciplinarians at Nendo have applied their quirky minimalism to an emergency kit for earthquake victims. The MINIM+AID kit is both a response to Japan's susceptibility to earthquakes - Kobe was hit in 1995 and Sukisho in 2011 - and, of course, the country's innate sense of good design.
The designs are aimed at style conscioius urban dwellers in any potential disaster hot-spot. It comprises all the essential components – a whistle, radio, rain-cape, lantern, drinking water and cup - neatly housed in a slim tube.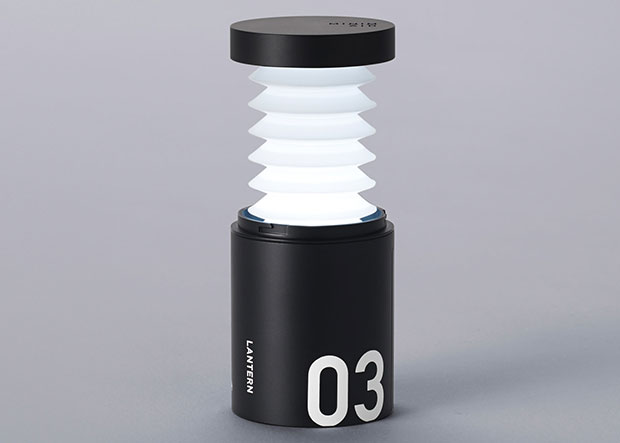 Designed for Sugita Ace, a Japanese company that markets emergency products, each item fits inside its own cylindrical container, or in the case of the beaker, is the container. These cylinders are boldly numbered and screw together to slot inside a lightweight metallic tube, which comes with a shoulder strap.
"The design makes it easy to keep it near the entrance and ready to go at all times – just leave it in the umbrella stand or hang it from a coat hanger," says the team at Nendo, which is based in Tokyo and Milan. Never ones to miss an opportunity for customization, the tube comes in white, black or silver, and there is a range of colours for the cylinders.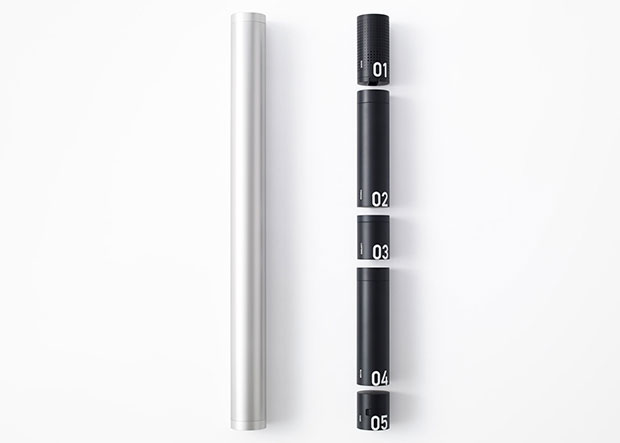 The team's ingenuity doesn't end there. "The radio is equipped with manual charging functionality, which can also be used to charge your smartphone, lantern, or other devices via USB," they explain.
Nendo has been wowing the design world since it was set up by Canadian-born Oki Sato 12 years ago. Triangular felt house slippers, funky furniture, bird houses, and Starbucks and Camper environments have been designed by the two studios.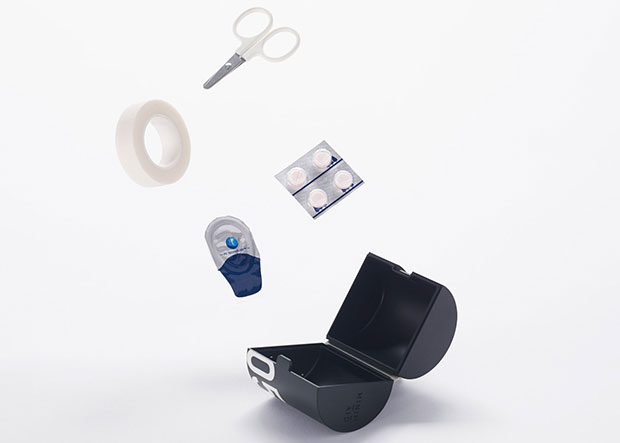 Much of it has been acutely consumer-focused, but the MINIM+AID kit is more necessity than luxury. Despite that, it is so pleasingly designed it could become a must-have product wherever you live.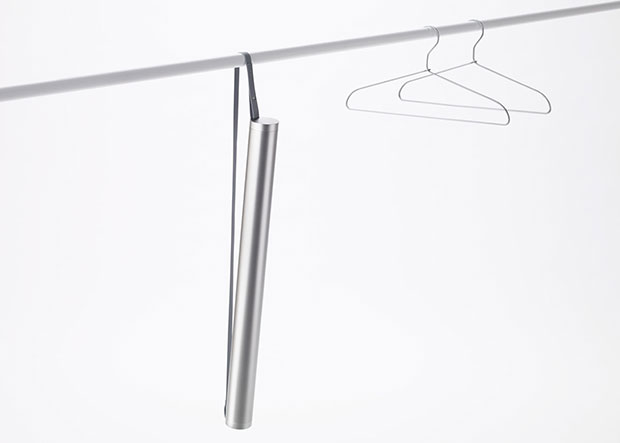 For more examples of great product design from the far east check out our books: Wa: The Essence of Japanese Design, Shiro Kuramata and Naoto Fukasawa. For great Italian product design try Sottsass and Mario Bellini for German try Dieter Rams: As Little Design As Possible and for French Ronan and Erwan Bouroullec. In fact, just head into the store where you'll find LOTS of great international design books.