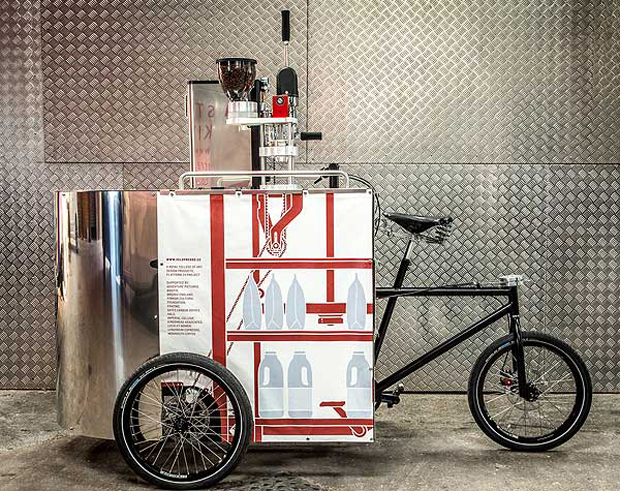 London Design Festival is here
Ten days of city-wide design events in museums, galleries, shops and decommissioned spaces is about to begin
What was once a mere trade fair in an aircraft hangar-style venue in Earls Court, is now a 10-day city-wide feast of shows, talks, pop-ups and product launches. London Design Festival – now in its eighth year - was born out of the success of its main product exhibition, 100% Design (which is still housed in the Earls Court hangar), and the quirkier events that sprang from that.
In its current guise, LDF comprises a handful of major shows – Designjunction, Tent London, Decorex 2012, Super Brands London and 100% Design – along with myriad satellite events taking place in shops, galleries, institutions and other spaces in a loose collection of 'design districts'.
The major shows are defined in LDF-speak as 'design destinations'. So 100% Design traditionally showcases the big boys: Magis, Herman Miller, Knoll, Boss Design, Kinnarps, Deadgood, Dare Studio and so on.
DesignJunction has moved to the industrial-chic 1000sqm 1960s Royal Mail sorting office on New Oxford Street. Here, design brands like Fritz Hansen, Artek and Modus will rub shoulders with what the organisers describe as "small labels, creative enterprises, pop-up shops, large-scale installations, temporary restaurants, bars and cafes, working flash factories, live entertainment and seminars". And it gets even better, with Midcentury Modern hosting a buying show with a selection top dealers showing their wares.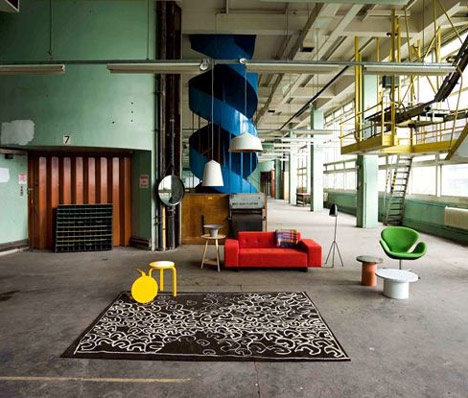 When Tent London launched six years ago, it got itself and its location on the map in an instant. Housed in Brick Lane's Old Truman Brewery, it accommodates more than 200 UK-based and overseas exhibitors of contemporary furniture, lighting, digital and interior products including 3form, Be+Have, Erica Wakely and Fab UK.
Meanwhile SuperBrands – on the Old Truman Brewery's ground floor - will be twice the size it was for its maiden outing last year. International names including Moroso, Erba Italia, Kubikoff, Karboxx, and Diesel with Foscarini are using the show to introduce new designs to the UK market.
But these, along with Decorex 2012, are just the major draws. There's plenty more going on in each design districts. So west London can boast the Brompton Design District where all those smart retailers (B&B Italia, Skandium and the like) pull out the stops. And this year, Brompton has a new temporary venue, at 4 Cromwell Place. Brands and designers such as Martino Gamper and Zimbabwe Makers will be on show at the four-storey space. And of course west London is where the LDF's hub or HQ is: the V&A, which is hosting its own design-related happenings.
Shows and participating stores in Covent Garden and Fitzovia are branded under the Fitzrovia Now banner. The Conran Shop, Selfridges, Liberty, David Gill Galleries are all taking part, and new contemporary design showroom 19 Greek Street is using the festival to launch.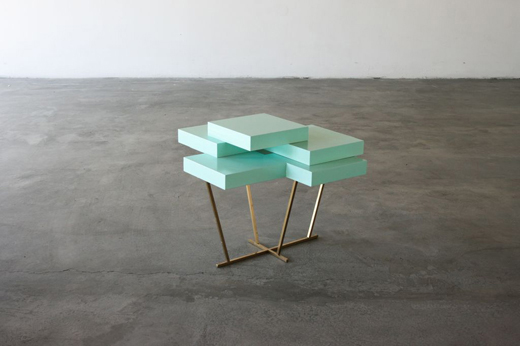 With all those furniture showrooms such as Vitra and Knoll – which is putting on an exhibition of the work of modernist graphic designer and photographer Herbert Matter - Clerkenwell also makes a good showing.
Then Shoreditch, a few years ago the new kid on the block, has 40 LDF destinations including the biggies TentLondon and Super Brands.
While the Milan Furniture Fair in spring is seen as the main place to launch things, LDF isn't without its own debuts. Italian lighting manufacturer Flos is showing it new light Tatou by Patricia Urquiola for the first time next week at the Flos showroom on Rosebery Avenue.
To get an idea of where it's all going on a country-specific way, 100% Design and the Old Truman Brewery are the go-to destinations. At Earls Court 2, there will be stands showcasing the hottest designers from China, Chile, Argentina, Korea, Austria, Czech Republic, France, Hungary and Italy, among others. In past years, the Czechs and Koreans have made an impression at LDF.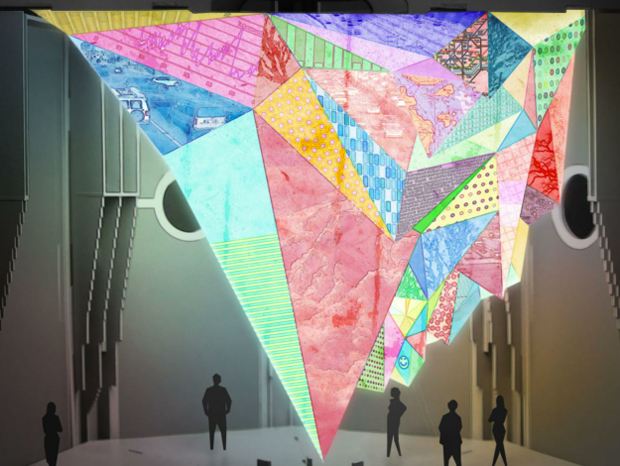 And a further selection of national stands can be found in the Old Truman Brewery's gallery spaces. In these grittier surroundings, designs from Norway, the Netherlands, Japan, Hungary, Poland and Taiwan will be represented.
After a couple of days and a couple of dozen venues, it can start to feel as if LDF is mostly about shifting product. (Expect for the student shows of course, where concept craziness is de rigeur). No wonder, then that that organizers felt there was scope for something less commercial. The Landmark Projects scheme invites a couple of key designers and architects to experiment with new materials and processes. These are then displayed at well-known London spaces. So last year the godfather of minimalism John Pawson created an installation in St Paul's Cathedral, and this this year there's BE OPEN a sound portal in Trafalgar Square. Meanwhile at the V&A, Keiichi Matsuda has created Prism, "a digital installation made of giant screens that are constantly changing as they absorb and process live data from around the capital," explains LDF director Ben Evans.
Last year, some 350 000 visitors were drawn to the festival. No surprise then that some events can become victims of their own success. The much-heralded inaugural Global Design Forum is a symposium of the great, the good and the interesting talking over chunky topics such as 'design and business', 'design and innovation'. But such is people's appetite for seeing such eminent characters in the flesh, that the event is over-subscribed.
And as if there weren't enough things going on to catch the attention of press and public alike, there's also the London Design Medal. Now in its sixth year, it's all about honouring an individual who has made 'an immense contribution to design and London'. It's already gone to Marc Newson, Paul Smith, Zaha Hadid, Thomas Heatherwick and Ron Arad. Who's left? All will be revealed on the evening of Monday 19 September at a swanky dinner. But one thing we do know: the medal itself is the design of Pentagram.
So like any city-wide festival, LDF has its frustrations (how many events can you get to in one evening?), but it always feels as if 'everyone' is there, and that's what still gives it authority and its buzz.