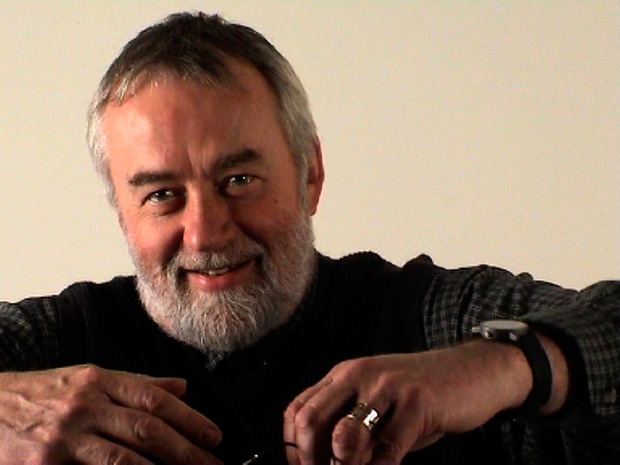 Bill Moggridge 1943-2012
Bill Moggridge, co-founder of IDEO and inventor of the world's first laptop dies of cancer aged 69
We're sad to hear this morning of the death of Bill Moggridge, co-founder of IDEO, inventor of the world's first laptop and an ambassador for design who really challenged, enthused and inspired everyone he met. Moggridge, who died at the weekend, was the director of the Smithsonian's Cooper-Hewitt, National Design Museum, the only museum in the United States devoted exclusively to historic and contemporary design. More famously, he designed the first laptop computer, the Grid Compass, launched in 1982.
Moggridge described his career as having three phases, first as a designer with projects for clients in 10 countries, second as a co-founder of IDEO where he developed design methods for interdisciplinary design teams, and third as a spokesperson for the value of design in everyday life. With that thought in mind we'd like to reprint a post he made on the Core77 website back in August 2010 which, for us, says pretty much all you need to know about the power of employing design-based thinking in everyday life. We think it's a fitting epitaph to his life and career.
"Design thinking harnesses the power of intuition. It is a process, evolved gradually by designers of all kinds, which can be applied to create solutions to problems. People of any background can use it, whether or not they think of themselves as designers. It uses the subconscious as well as the conscious mind, subjective as well as objective thinking, tacit knowledge as well as explicit knowledge, and embraces learning by doing. I like the analogy of an iceberg that has just a little ice above water level, with a vast mass submerged.
"Rigorous explicit thinking, of the kind encouraged in institutions of higher learning, limits people to conscious thinking and hence to using just a tiny proportion of the potential in their minds - like the ice above the water. The design thinking process allows us to follow our intuition, valuing the sensibilities and insights that are buried in our subconscious - like the ice below the water. This process is capable of generating solutions to complex problems, developing subtle qualities, and helping us move towards better solutions to 'wicked problems.' If we try to solve these problems with explicit thinking alone, our heads hurt and we are unable to respond holistically."