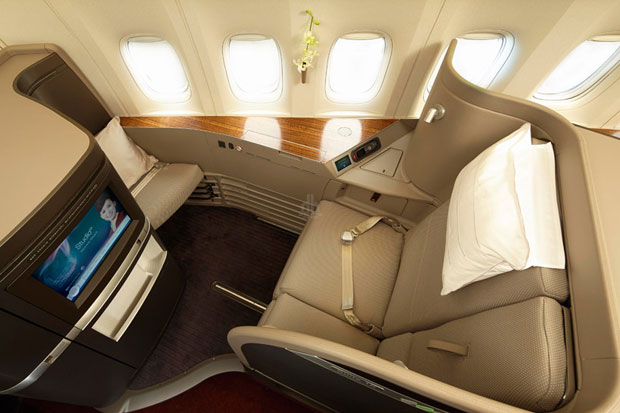 Foster + Partners rework Cathay Pacific
Tasteful styling and hard-core product design combine in the practice's first commercial aircraft design
The design of aircraft interiors can mean two things: tasteful styling or hard-core product design. For the real nuts and bolts of a cabin – tray tables, reclining seats, overhead lockers - you need to go to industrial design heavy-weights such as PriestmanGoode. The Londoners have improved the interiors of Lufthansa, Malaysia Airlines and Turkish Airways, and have recently redesigned the first class cabin for Thai Airways.
For fabulous finishes and clever colour-ways, book a flight with Finnair or KLM. The Finnish carrier now has fabrics and crockery by home-grown iconic design company Marimekko. And famed Dutch designer Hella Jongerius has jazzed up her national airline with textiles inspired by the Milky Way and carpets out of recycled uniforms.]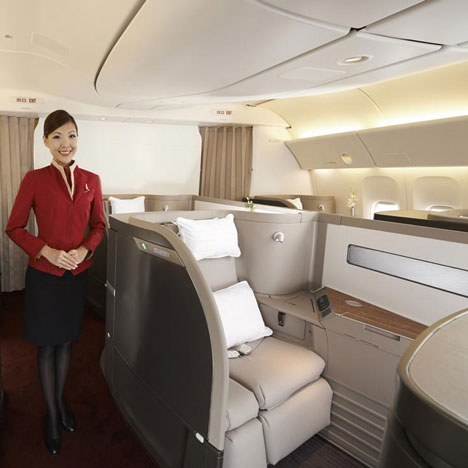 But there's a 'new kid' on the block with a reputation that could ruffle a few high-flying feathers among both the stylists and the industrial designers. Foster & Partners has got its hands on Cathay Pacific's first class cabins.
This is the first time in its 46 years of operation that the architects and designers at Fosters have been let loose on a commercial aircraft - until now they've been cutting their teeth on private yachts. However, the firm was already in with Cathay, having created its business lounges at Hong Kong International Airport.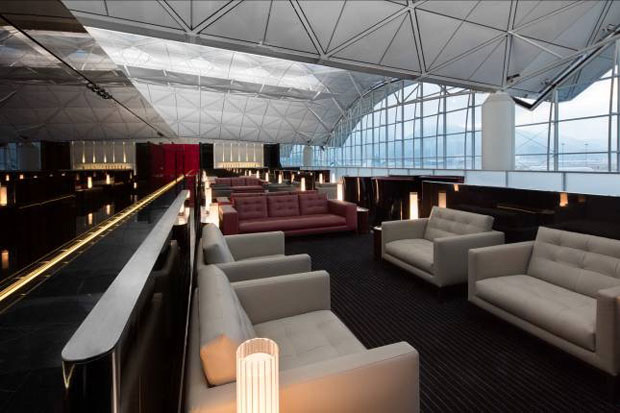 Cathay's planes now boast white leather upholstery, reflective dark grey surfaces, handmade wool carpet, and walnut finishes. As for the furniture, there are new basins and counter-tops in the bathrooms, and a custom-designed reading light that casts fewer shadows when passengers are dining (or more likely, working). The meal table is easier to adjust, there's more room in the personal closet, and a drink holder has been added to the new side console top. Which all sounds like an excellent reason to upgrade next time we fly Cathay.
If you'd like to learn more about design that changed the world for the better you should pick up a copy of our small, but perfectly formed, The Design Book, which documents not only the history of design, but also the history of taste and culture through 500 iconic designs - all of which are still available to buy today. You can read a great interview with its editor, Joe Pickard, here.