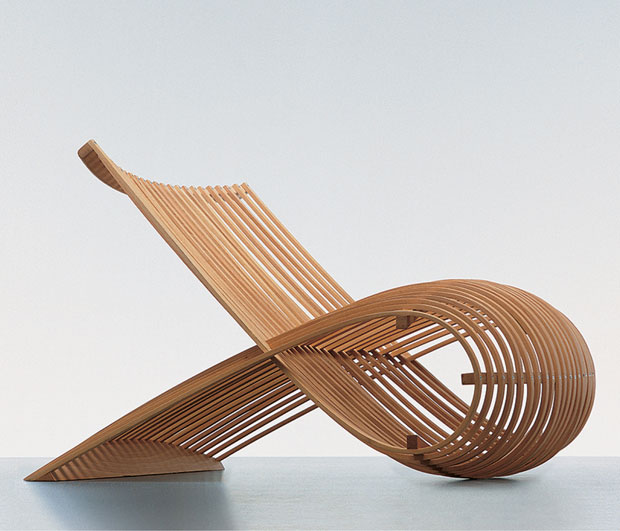 Marc Newson makes himself at home in Philadelphia
At Home show recreates domestic environment - complete with many of his designs in The Design Book
Philadelphia Museum of Modern Art thinks of Marc Newson as 'the most influential industrial designer of his generation'. And given the strength and breadth of Newson's current one-man show at the museum, it doesn't seem like an over-statement.
Marc Newson: At Home showcases the 50-year-old Australian designer's domestic classics and concepts, from the Dish Doctor dish rack for Magis, (featured in our recently published The Design Book) and the aluminium Lockheed Lounge chair – which put Newson on the map when it featured in a 1993 Madonna video - to his Zvedzdochka sneakers for Nike.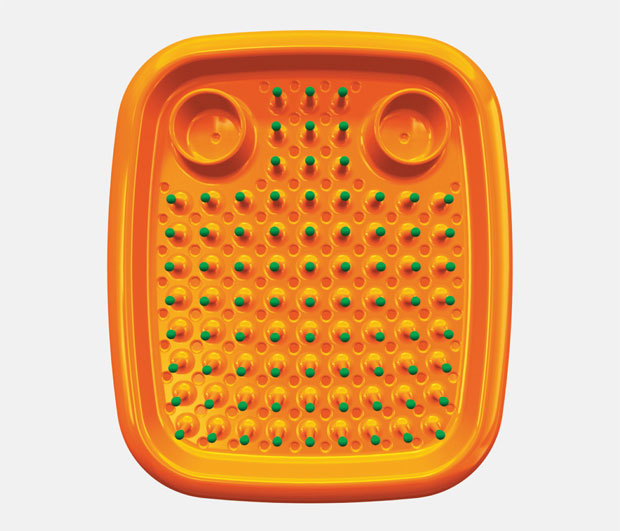 The museum is playing on this homely theme, by converting its 2000-sq-ft Collab Gallery into a house and gallery. So the dish rack is located in the kitchen alongside some Strelka cutlery set for Alessi and his porcelain in-flight tableware for Qantas Airlines' A380. For as the airline's creative director he reworked the interiors and fittings of the its entire Airbus fleet, including cabin lighting and seats.
The Lockheed chair is joined by the Micarta chair in the living room, and illuminated by the futuristic Diode Floor Lamp. In the grown-ups' bedroom, the sneakers share space with the Bumper bed for Domeau & Peres, and a rack of brightly-hued outfits from his collection for G-Star, suspended from orange Hercules coat hangers. Meanwhile his 021C Ford concept car is parked up in the garage, with his rather fabulous MN Bicycle for the Danish biking firm, Biomega.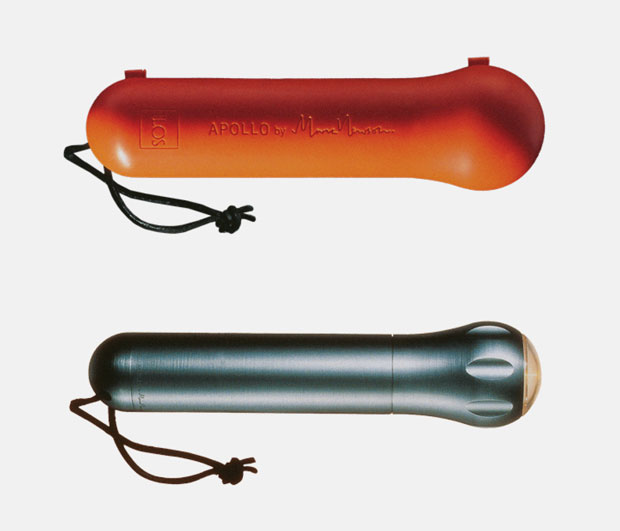 "The show tries to balance Marc Newson's iconic works with lesser-known pieces, all in the context of the domestic interiors we've created," says the show's curator Kathryn Hiesinger. "[Newson's] use of simple continuous silhouettes allows the viewer and user to understand the object at a glance, while bright colours, unusual materials and technical processes enrich the visual experience." The show runs till 20 April.
You can see a number of Newson's designs - alongside other equally cutting edge or iconic ones - in our recently published design mini-bible The Design Book. You can find a great interview with its editor, Joe Pickard, here. And if you're in the UK, it's the perfect last minute stocking filler. Go here to grab it.