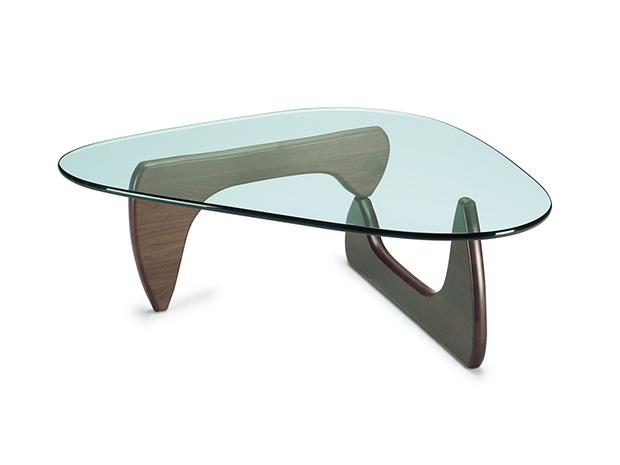 How Noguchi put eastern beauty into western design
On the anniversary of his birth, learn how the designer introduced Zen-like simplicity to western living rooms
Did you know that today marks the 110th anniversary of, the designer, political activist, landscape architect, Design Classics App laureate and general high achiever, Isamu Noguchi's birth? Born in America on November 17 1904 to a Japanese poet Yone Noguchi and Leonie Gilmour, an American writer, the young man was also educated in the US, but made several extended trips to Japan.
As a designer, he became one of the modernist era's most prominent and sought-after talents, celebrated for products that took ancient Japanese ideas and traditions and translated them into beautiful everyday items that could enhance the quality of everyday life in the Western world.
First introduced by Herman Miller in 1947, the now much-copied IN50 coffee table was a seminal biomorphic design that Noguchi had actually created almost a decade earlier for Anson Conger Goodyear, president of the Museum of Modern Art. As a "Sculpture for Use", the table featured a freeform, sculptural base of two curved pieces of wood, topped with a heavy glass plate.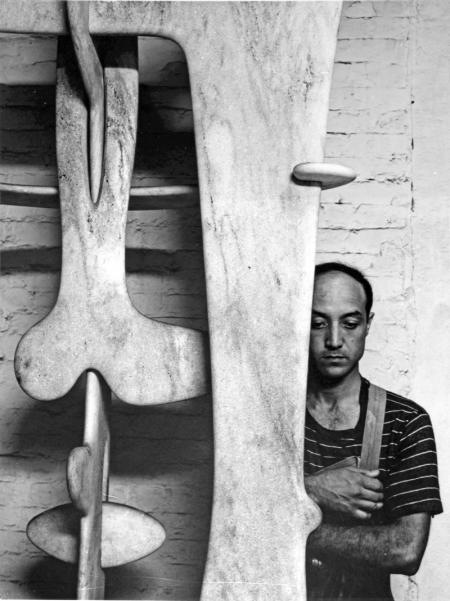 The table brought organic, sculptural beauty to the modernist movement, which, while enduringly popular for its ideals and aesthetics, is still more frequently associated with practicality, machinery and mass production than tactility, poetry and pleasure. One of Herman Miller's most successful designs, the piece became eminently collectable when production ceased in 1973. A limited edition was reissued in 1980 and following its success the table was reintroduced four years later for the Herman Miller Classics line, and is still in production now through Herman Miller in the US and Vitra in Europe.
As we explain in our newly relaunched Design Classics App, much of the table's beauty lies in its distinctly oriental moderation: "Formal and material restraint is achieved with great eloquence and masterly control, generating a design that is simultaneously bold and graceful."
Unlicensed imitations of the table have been made, though they're often of inferior quality. Early, genuine examples of the IM50 are easily distinguished by their thick tops, and the base was originally prodfuced in walnut, birch, and cherry before being later reissued in the black ebonized walnut. Cherry bases were made only during 1947, and so are the most sought after. Birch bases were manufactured up to 1954. For more commentary on this table and 999 other perfect products download our newly relaunched Design Classics App.