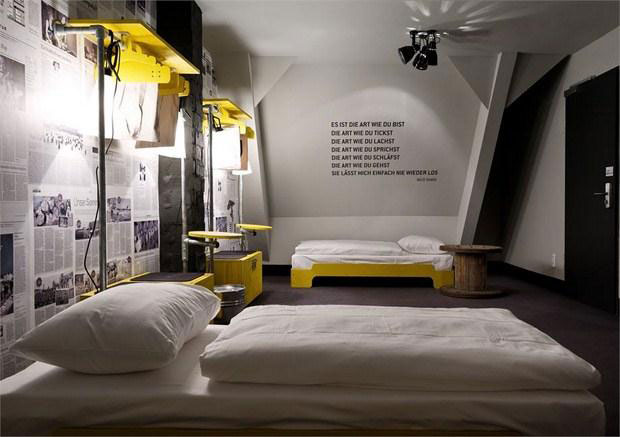 Hamburg sorting office reinvented as hip hotel
Boasting hangover breakfasts and a stage 'for impromptu jams' Superbude II looks like fun (just not that relaxing)
With the decline of postal services everywhere, those vast sorting offices are being reinvented. Design shows and such like are staged in Lille's Tri Postal and in the old sorting office on London's New Oxford Street, which will host the annual uber-funky DesignJunction show again in September.
While the industrical-chic qualities of these two buildings have remained, UK architects Squire and Partners did a thorough conversion of an Edwardian sorting office in London's Victoria, which is now home to contemporary art and design auctioneers Phillips.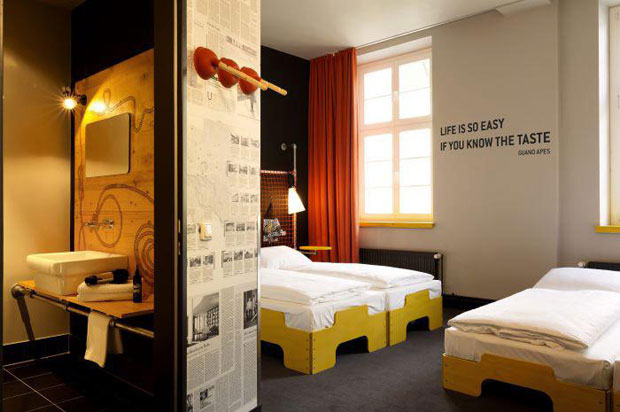 The most extreme transformation to date has happened in Hamburg, where an old sorting office is now a hostel-hotel hybrid – meaning double rooms start at 60Euros a night. Called Superbude II, it's following in the footsteps of the first Superbude, which is also in Hamburg.
With its self-service kitchen that offers "a hangover breakfast after partying" and the suite with a stage for impromptu jams, Superbude II is clearly aiming at the young and energetic who want to hang out in the Schanze district.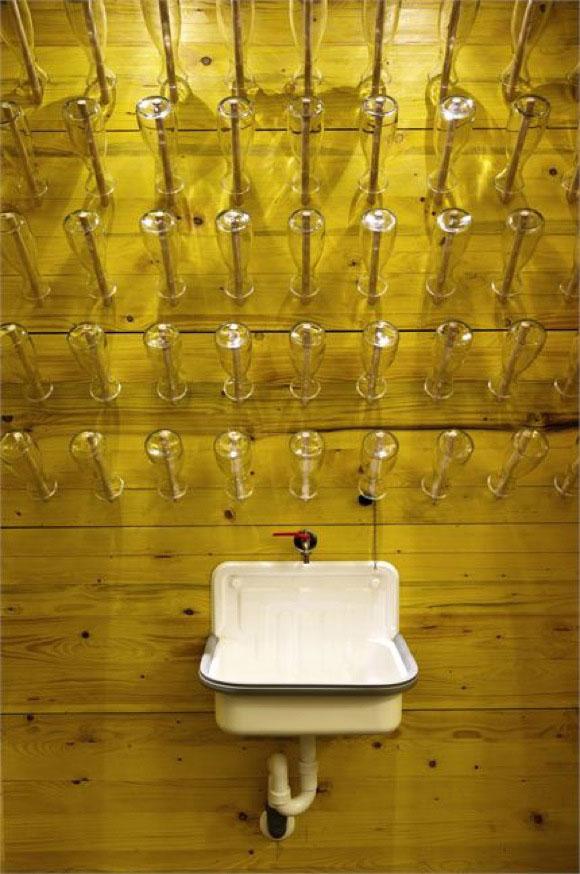 Design-wise, it's a heady mixture of rough-and-ready elements and contemporary sleekness, designed and specified by Dreimeta, a small design practice headed by Armin Fischer in the Bavarian town of Augsburg.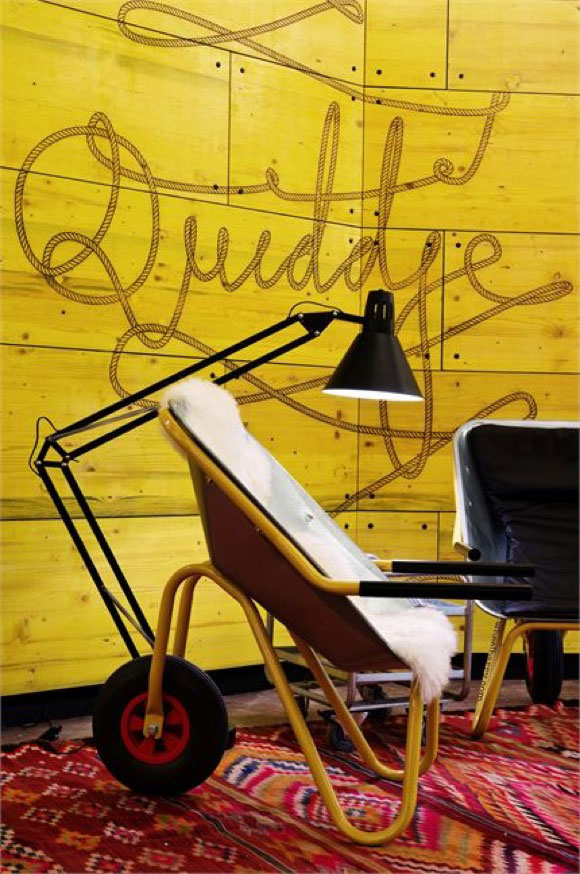 So, many of the walls are clad in yellow-stained planks of wood, the bedrooms are papered in Hamburg's daily newspapers, plungers stuck on the walls act as coat pegs, and seating comprises beer crates and wheelbarrows. Our favourite feature among all this quirkiness is a 20th century design classic: German designer Rolf Heide's Stacked Bed, which was brought out in 1967 inspired by the spatial restraints of 1960s living. It pre-dates modern flat-pack furniture, and is still on sale today. You can see more design classics like that in The Design Book, our forthcoming perfectly formed compendium of beautiful. Learn more about it here.