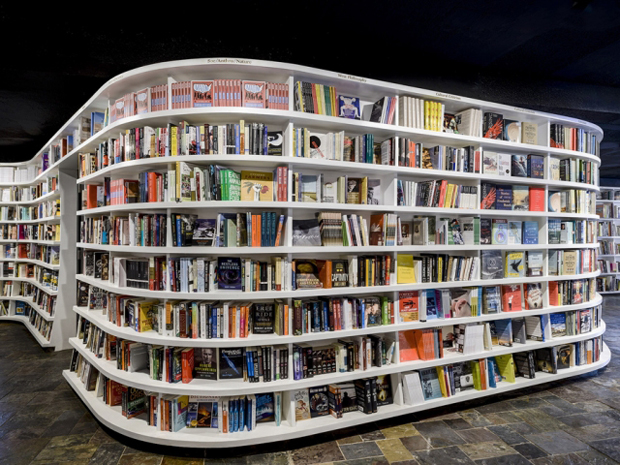 Where better to buy a copy of The Design Book?
Legendary St Marks Bookshop moves into new space with curvy new shelving courtesy Clouds Architecture Office
Even though we have our own online bookstore we love spending time in great spaces dedicated to paper and print. So we were happy to note that this month, the much-loved independent bookshop St Mark's, moved for the fourth time in its 37 years. To celebrate this move to the historic First Houses complex in New York's East Village, and to catch the attention of passers-by, the retailer commissioned a tailor-made interior from Clouds Architecture Office (better known as Clouds AO) who put particular focus on that key part of any bookshop, the shelving.
The brief asked for a space that worked for events as well as book browsing and buying. So Clouds founders Masayuki Sono and Ostap Rudakevych wrapped the room's walls with curved, white, full-height shelving. According to Clouds, "variously stacked display units provide table display space while doubling as informal loose seating for readings and events."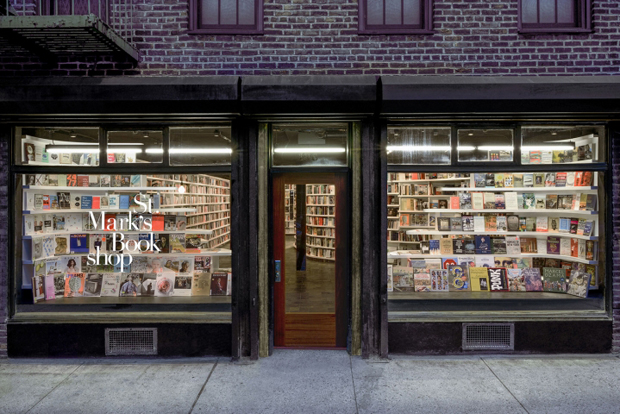 "The book shelving is designed to stimulate the ocular experience," they add. "Vertical supports are pulled back to pronounce the horizontal edges of the shelving. Sharp corners are eliminated, smoothed into a continuous series of horizontal bands, which allow the eye to glide around the space without visual friction."
And by drawing in the 'ribbon' of shelving at one point, Clouds created a small office space behind for staff. Outside, the branding couldn't be more simple: St Mark's Book shop, spelt out in white on one window over four lines.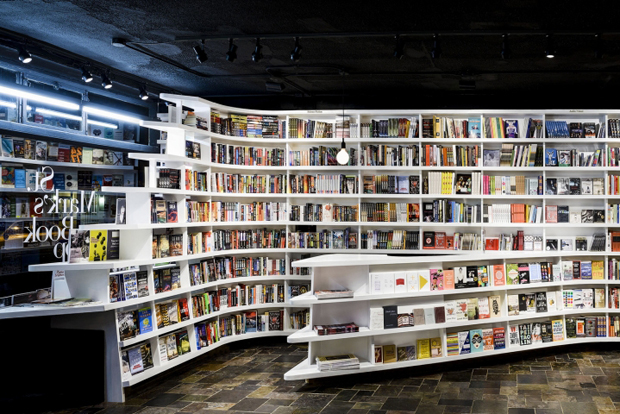 Given all that, you probably won't be surprised to hear that St Mark's is particularly strong on graphic design, stocking a number of new and established Phaidon classics, like these, for example.