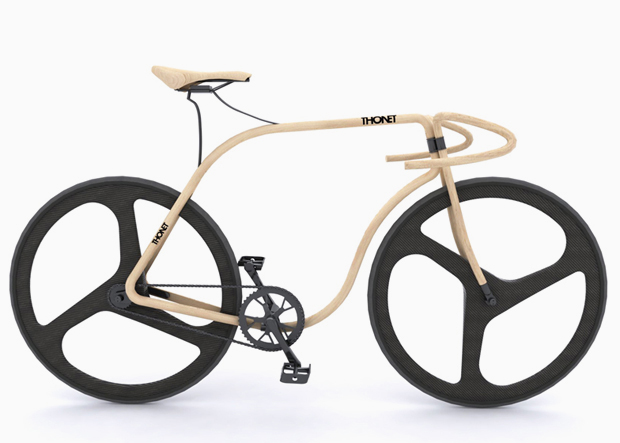 Andy Martin and Thonet's classic ride
London-based designer uses Thonet's famous steam bending process for ultimate £43,000 fixed gear bike
One of the highlights of the recent London Design Festival at Design Junction was the workshop run by the famous German furniture company Thonet at which visitors could steam bend their own piece of Thonet-sourced wood.
Designer Andy Martin has gone a step (should that be revolution?) further by designing a wooden road bicycle for Thonet using the same steam-bending process the company employs in its classic coffee house and rocking chairs. The beech wood frame features a number of connectors and spring rods designed to reinforce joints and stress areas in the frame.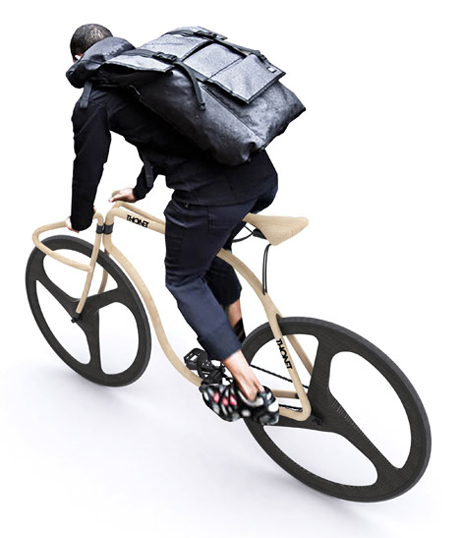 "The challenge was to take on the fairly low-tech process of steam bending and then apply it to a 21st century bicycle with highly complex engineering," says Martin. His fixed-wheel bike has a solid beech seat, carbon-fibre wheels and no brakes, and can be ordered for £43,000 - around four times the price of the fully tricked out Pinarello Dogmas used by Bradley Wiggins, Mark Cavendish and Sky's Tour de France team.