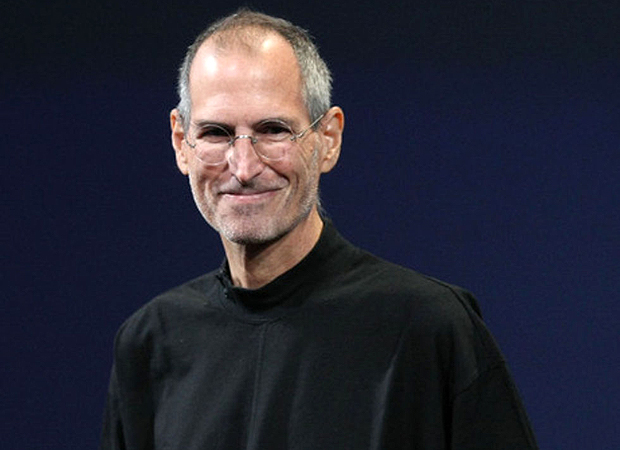 Steve Jobs – The Sun King of Cupertino
In terms of patronising great design (and global dominance), the Apple boss was a Louis XIV for the modern age
Steve Jobs was known for being uncompromising in his behaviour and obsessive in his salesmanship. But no one can doubt his extraordinary ability to divine the technological future, nor his particularly well-formed notion of what it should actually look like. What has set Apple products apart most since 1996, when Jobs rejoined the company he helped co-found in 1976, is their perfect blend of form and function coupled with their extreme desirability. Who thought that a mobile phone would ever have as much stylistic cachet as an Hermès Birkin or a Porsche 911?
In 1997, Jobs discovered that he had an exceptionally talented but unshowy creative from Chingford, Essex, called Jonathan Ive in the Apple studios, and put him in charge of industrial design. Not long after, Ive's poppy iMac, with its jewel-coloured casing in luscious translucent plastic, hit the market and Apple instantly secured its place at the top of the design league table. A place it is yet to lose.
A former colleague, Jef Raskin, once said that Jobs would have made an excellent King of France, referring to his arrogance and boundless self-belief. But I like to think that you could add his highly-wrought sense of aesthetics and branding to that as well. Just as Louis XIV alighted upon Louis Le Vau and André Le Nôtre to create at Versailles, a palace and gardens that summed up the spectacular nature of his rule, so did Jobs find in Ive a designer to make his visionary view of technology into a highly desirable, consumable reality. Ive, wisely, looked to the first master of restraint, the German designer Dieter Rams, for stylistic guidance, added his own love of materials and form, and has produced an ongoing series of objects that are, in themselves, the brand: sleek, modern, functional, minutely detailed, ergonomically delightful.
Jobs was undoubtedly Ive's biggest fan, even accompanying him on trips to pick up the many design accolades that have come his way. I remember sharing a table at London's major design prize-giving ceremony, the D+AD Awards, with Jobs, Ive (then head, now VP, of industrial design), Stephen Fry (who had been MC-ing the event) and assorted design luminaries. Jobs was wearing the uncomfortably high-waisted Levi's he always preferred (they predated Simon Cowell's taste in unbecoming trouserage by years), clumpy trainers and a collarless shirt. He was so reserved and unobtrusive that a few colleagues stopping by my table enquired who "that boring American man" was. Fry, of course, was entranced by the visionary on his right.
Ive was finally summoned on stage to collect a coveted Black Pencil for his outstanding contribution to design. And then Jobs leapt up to join him, heaping off-the-cuff praise on the man who had done so much to make Apple great. Jobs certainly had a human side and a huge love of design - Ive just seemed to bring it out of him like no other.
Caroline Roux