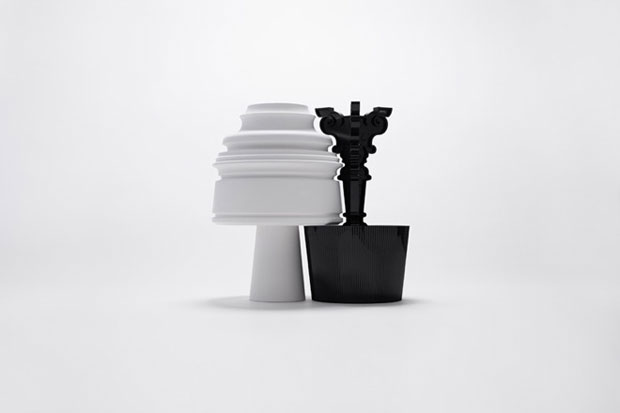 International designers reimagine Kartell classic
Nendo, Philippe Starck and Piero Lissoni rework Ferruccio Laviani's Bourgie Lamp on its tenth birthday
Italian brand Kartell, famous for its plastic furniture, is one of those lucky companies with a strong pair of design hands not exactly at the helm, but very much on deck. Since 1991, Ferruccio Laviani has been its art director, designing myriad stores, concessions, catalogues, advertising, shop windows and exhibition stands all over the world.
That sounds like a full-time job in itself, but somehow the Milan-based designer has found the time to create products as well. His first piece was the Max table in 1998, and that has been followed by a dozen or so lamps, the most famous of which is his 2004 Bourgie. This ironic take on baroque with its big pleated lampshade and height-adjustable base – all in Kartell's trademark plastic - has found a place on desks, side-tables and at bedsides across the world.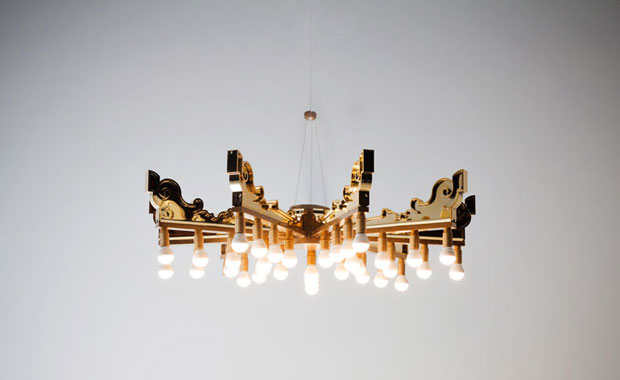 Now Kartell is in the mood for a double celebration as its 65th birthday coincides with Bourgie's tenth anniversary. So the company has invited 14 designers to 'reinterpret' Laviani's classic as one-off pieces to be shown at its flagship Paris store on Boulevard Saint-Germain.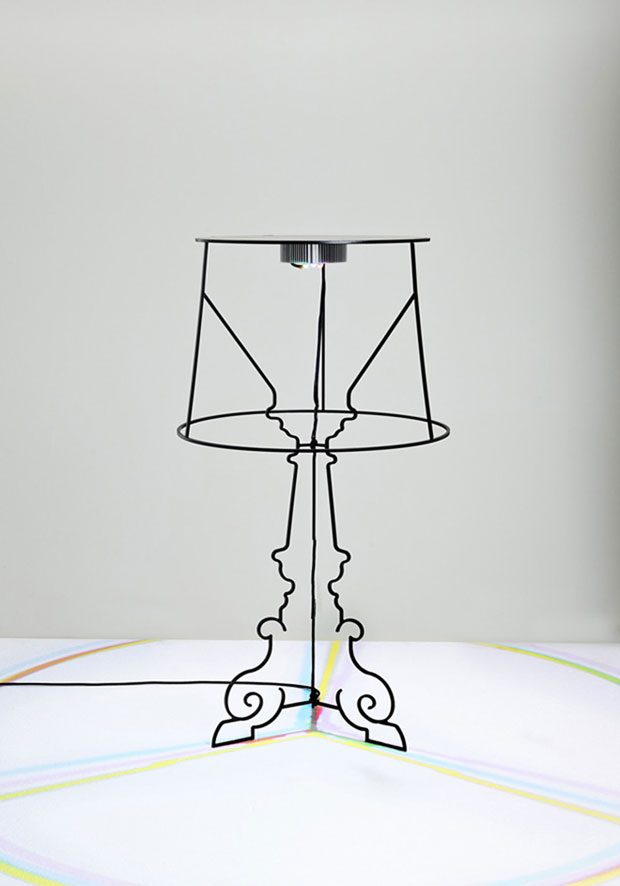 The favoured 14 include Patricia Urquiola, Eugeni Quitllet (designer of Air France's new cutlery), Patrick Jouin, Alberto Meda, Japan- and Italy-based firm Nendo, architect Mario Bellini, Philippe Starck with Lenny Kravitz, and Piero Lissoni. Nendo has a subversive take on the original, turning it upside down and casting a sort of relief silhouette, They've also inverted its name, christening it Eigruob.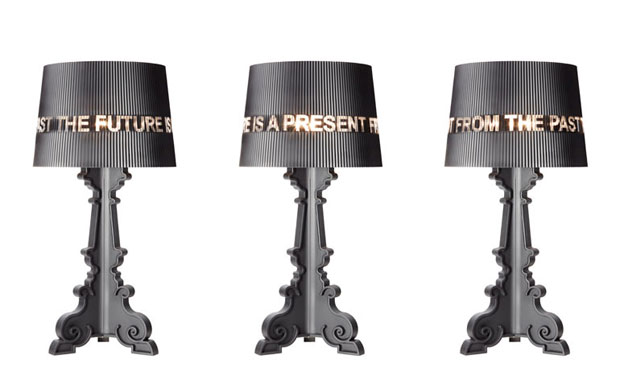 Urqiola has disassembled Bourgie's base and suspended its parts as a chandelier, and Bellini has fashioned two into a standard lamp complete with coat hooks and umbrella stands. But it is Jouin's word play message, The Future is a Present from the Past, that adorns a matt black Bourgie, which sums up the spirit of Kartell's exercise.
For more on popular and cutting edge product design check out our comprehensive three volume Design Classics set and the smaller but just as perfectly formed The Design Book.