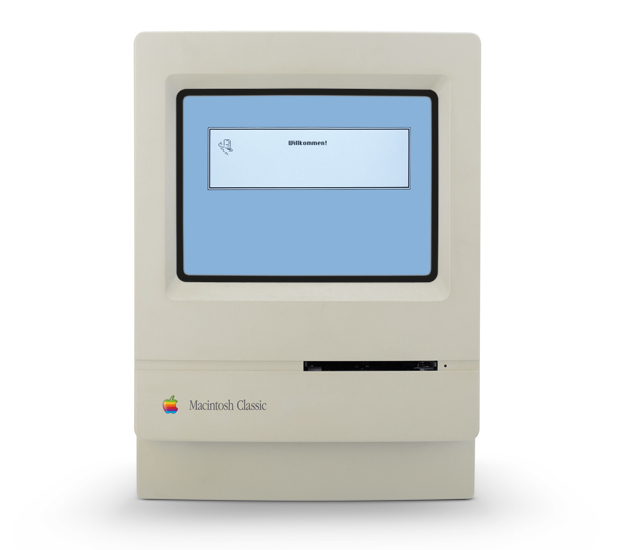 "He was one of the great architects of the real." - Salman Rushdie
Steve Jobs 1955-2011
Rarely has one life changed so many others almost universally for the better. What can you say on a morning like this but thank you Steve Jobs.
"Like so many millions our lives have been profoundly and positively influenced by the innovations pioneered by Steve and Apple, names which are inseparable.
We were greatly privileged to know Steve as a person, as a friend and in every way so much more than a client. Steve was an inspiration and a role model. He encouraged us to develop new ways of looking at design to reflect his unique ability to weave backwards and forwards between grand strategy and the minutiae of the tiniest of internal fittings. For him no detail was small in its significance and he would be simultaneously questioning the headlines of our project together whilst he delved into its fine print.
He was the ultimate perfectionist and demanded of himself as he demanded of others. We are better as individuals and certainly wiser as architects through the experience of the last two years and more of working for him. His participation was so intense and creative that our memory will be that of working with one of the truly great designers and mentors." Norman Foster, founder and chairman of Foster+Partners, designers of the new Apple headquarters in California
"Steve was among the greatest of American innovators - brave enough to think differently, bold enough to believe he could change the world, and talented enough to do it." President Barack Obama
"Steve, thank you for being a mentor and a friend. Thanks for showing that what you build can change the world. I will miss you." Mark Zuckerberg, founder and chief executive of Facebook
"The magic of Steve was that while others simply accepted the status quo, he saw the true potential in everything he touched and never compromised on that vision." George Lucas
"Steve and I first met nearly 30 years ago, and have been colleagues, competitors and friends over the course of more than half our lives. The world rarely sees someone who has had the profound impact Steve has had, the effects of which will be felt for many generations to come. For those of us lucky enough to get to work with him, it's been an insanely great honor. I will miss Steve immensely." Bill Gates
"People sometimes have goals in life. Steve Jobs exceeded every goal he ever set for himself." Apple co-founder Steve Wozniak
"Steve was my hero growing up. He not only gave me a lot of personal advice and encouragement, he showed all of us how innovation can change lives. I will miss him dearly, as will the world." Yahoo co-founder Jerry Yang
"Today, we lost one of the most influential thinkers, creators and entrepreneurs of all time. Steve Jobs was simply the greatest CEO of his generation." Rupert Murcoch
"Tonight, America lost a genius who will be remembered with Edison and Einstein, and whose ideas will shape the world for generations to come. Again and again over the last four decades, Steve Jobs saw the future and brought it to life long before most people could even see the horizon. And Steve's passionate belief in the power of technology to transform the way we live brought us more than smartphones and iPads: It brought knowledge and power that is reshaping the face of civilization." New York Mayor Michael R. Bloomberg
"From the earliest days of Google, whenever Larry and I sought inspiration for vision and leadership, we needed to look no farther than Cupertino. Steve, your passion for excellence is felt by anyone who has ever touched an Apple product (including the macbook I am writing this on right now). And I have witnessed it in person the few times we have met. On behalf of all of us at Google and more broadly in technology, you will be missed very much. My condolences to family, friends, and colleagues at Apple.." Google's other co-founder Sergey Brin
"Today the world lost a visionary leader, the technology industry lost an iconic legend and I lost a friend and fellow founder. The legacy of Steve Jobs will be remembered for generations to come. My thoughts and prayers go out to his family and to the Apple team." Dell Computers founder Michael Dell
"Steve Jobs was a California icon who embodied Silicon Valley's entrepreneurial spirit of creativity and optimism. By revolutionizing communications, he touched the lives of billions of people around the world. He will be sorely missed."US Senator Barbara Boxer
"Steve Jobs was a great California innovator who demonstrated what a totally independent and creative mind can accomplish. Few people have made such a powerful and elegant imprint on our lives."California Governor Jerry Brown
"Steve Jobs was a great friend as well as a trusted advisor. His legacy will extend far beyond the products he created or the businesses he built. It will be the millions of people he inspired, the lives he changed and the culture he defined. Steve was such an 'original,' with a thoroughly creative, imaginative mind that defined an era. Despite all he accomplished, it feels like he was just getting started. With his passing the world has lost a rare original, Disney has lost a member of our family, and I have lost a great friend." Bob Iger, chief executive of the Walt Disney Company
"Steve's work made the world a better place for hundreds of millions of people." Netscape co-founder and venture capitalist Marc Andreessen