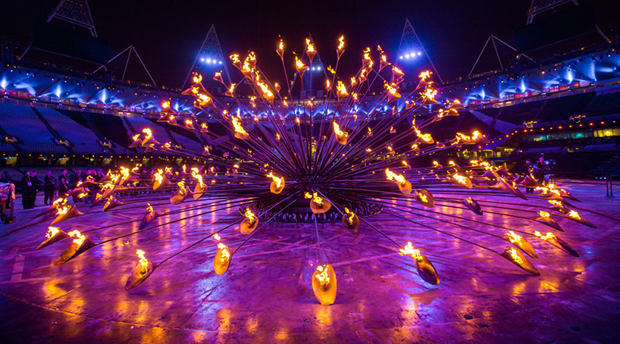 2012 in design
Start-ups grew up, designer-makers emerged and the Olympics shot three young product designers to stardom
This was the year that funky start-ups grew up, designer-makers came of age, the Olympics shot three young product designers to stardom, and mining back catalogues was turned into an art form.
The solid old furniture manufacturers realized they were sitting on a goldmine, and started poring over their archives and spotting gems that could be reissued under the label 'classic'. Everyone, it seemed, was at it.
Knoll reissued Eero Saarinen's Easy Chair for the first time in more than two decades, along with American designer Warren Platner's 1966 Ottoman. And more forgotten delights from George Nakashima and Alexander Girard promised by the US furniture business next year.
Cassina reintroduced bookshelves and cupboards by Charlotte Perriand, who worked with Le Corbusier. Molteni & C discovered a most fruitful seam to mine, in some overlooked pieces by Gio Ponti from the maestro's many heydays of the 1930s and 1950s. And very recently Germany's most famous industrial designer Dieter Rams has made German furniture company Vitsœ the exclusive worldwide licencee of his entire collection of furniture designs. Look out for a reissue of his 620 armchair in 2013.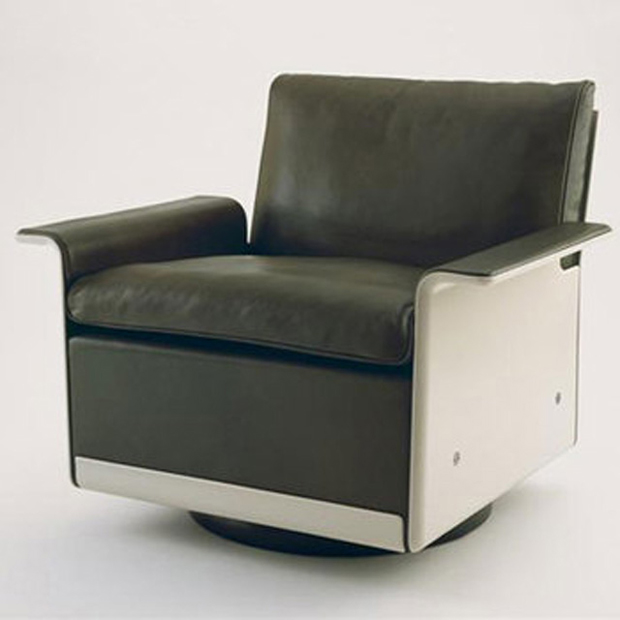 This was all good news for the mid-century modern aficionados, who until now have had to spend their weekends scouring the increasingly prevalent furniture fairs dedicated to their era. And it certainly feeds the general appetite for all things familiar yet funky, a style which has been so successfully cultivated and then dominated by Kath Kidston and Orla Kiehly, and which Adidas and Nike have exploited with the reissuing of certain footwear from the 1970s and 1980s.
Even an airline – normally such a progressive sector - has got in on the retro act. Finnair sewed up a deal with Finnish textile design house Marimekko to feature its classic floral prints aboard the airline's fleet, and on the livery of two aircraft. Come spring 2013, passengers will be dining off Marimekko tableware.
For the airline, it was not just about tapping into the public's appetite for nostalgia, but a chance for some flag waving. "Finnair aircraft will become roving ambassadors of timeless Finnish design and creativity," said a Finnair CEO Mika Vehviläinen.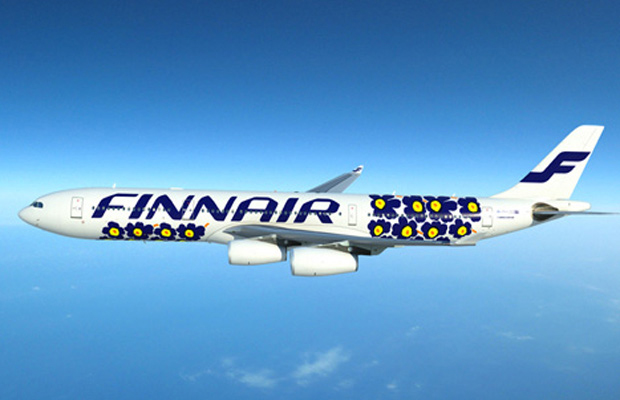 But where has this retrospective creativity left all those designers who make a living from getting new commissions from clients?
The fresh talent is increasingly transforming themselves into designer-makers. On-line designer retail came into its own this year, as designers with a good idea realised that they didn't have to hang around for a client to produce it for them. Suddenly, we saw designers launch a 'concept' via one of the proliferating design websites, make a few prototypes and then invite punters to pre-order them online. Bloon Design's portable picnic furniture for bicycles got its press coverage in December and it isn't even planning to be available till May. But that doesn't stop Bloon's website featuring a 'shopping basket'.
Such an approach seems to make sense in a world where anyone with internet access can buy anything from anyone with an internet presence. And with many traditional manufacturers and bricks-and-mortar retail continuing to suffer, designers are wise not to rely on a 20th century business model for their future happiness.
Of course, many client companies are still commissioning, and some of the premier league have been as busy as ever this year. A good example is the Bouroullec Brothers with their Copenhague collection for the University of Copenhagen, their Alessi cutlery, and their Pila and Pilo chair and table for Magis.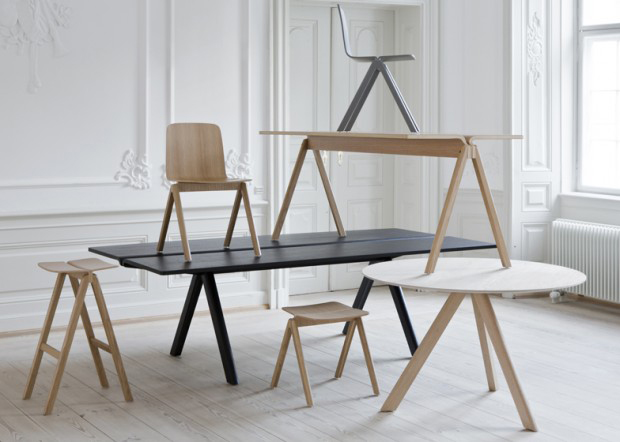 And for a lucky few in the UK, the halo effect of the London 2012 Olympics has given them an international reputation. Thomas Heatherwick and design duo Barber Osgerby were familiar names in British design circles already, but their involvement in the Games has seen them having to virtually fight off offers of work. Heatherwick designed the cauldron for the opening ceremony - 204 copper petals which were attached to long pipes in a ring at the centre of the arena, and then lit. And Barber Osgerby's Olympic torch won them the Design Museum's Design of the Year.
By the end of the Games even Wolff Olins' much maligned logo had improved its image. This must have been helped by the success of the Paralympics, which for the first time shared the same logo as the main event.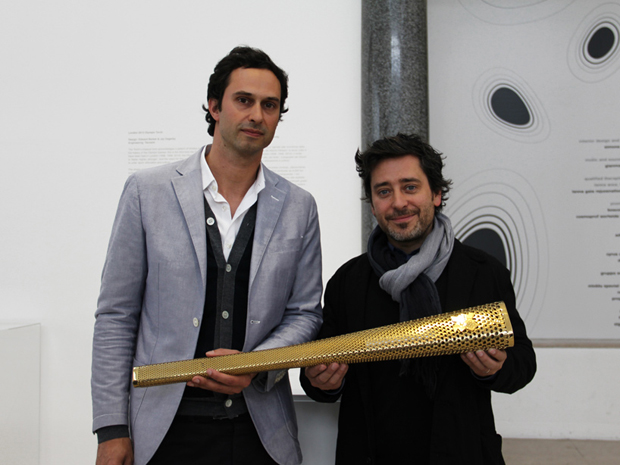 Not all the year's logos were as easily accepted. Ebay's attempts (courtesy of branding firm Lippincott) to ditch its 'crazy young entrepreneurs' marque in favour of a more sedate, corporate brand was lamented by many. But it was recognised that the online auction house was simply following where other tech young guns – namely Microsoft and Apple to AOL and Twitter - had led. Creative Review's editor Patrick Burgoyne pondered the designer's dilemma: "How do you get Wall Street to take you seriously while also implying that you're still the loveable rebel you were in your younger days?"
Other identity revamps proved less controversial, such as Neville Brody's masterly handling of the RCA's identity, Oxfam's first attempt at a single logo for its operations all around the world, and USA Today's new look. These last two were out of Wolff Olins' studios, suggesting that the best-known branding agency isn't living on its past glories.
But it's worth noting that Brody's work for the RCA relied heavily on 'remixing' an existing RCA typeface by Margaret Culvert, who made her name in the 1960s. Another case, perhaps, of cleverly revisiting a client's past. Making this undoubtedly the year of the nostalgia fest.