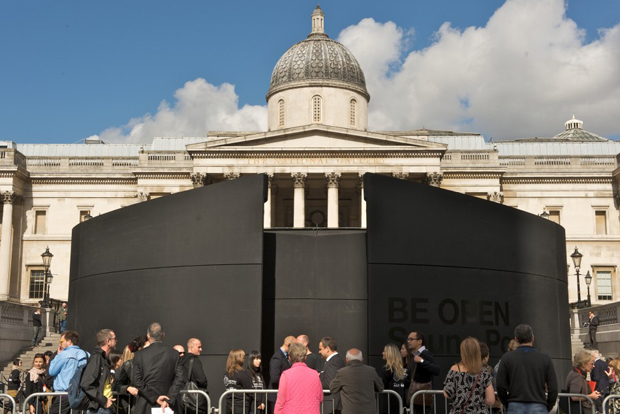 London Design Festival - 5 things to look out for today
'Don't miss' events, presentations and talks at the London Design Festival today, Friday
If you're in London today (Friday) these are the London Design Festival events we think you shouldn't miss
9.30am Established & Sons. As is tradition the furniture company open their London HQ with an impressive installation of their collections, including new works launched during the Salone del Mobile in Milan this year. The exhibition will include designs from Nendo, Arik. Ingo Maurer, Sebastian Wrong and our very own Bouroullec brothers, Ronan and Erwan.
11am Milk Concept Boutique: For this year's festival Milk Concept Boutique presents Be Seated: a showcase of chairs from some of the most innovative designers of 2012. Presenting works from Dutch designer Lambert Kamps, new Italian brand Cole and a special exclusive from Fornasetti.
12.00 Design Junction: Baccarat. For the first time the legendary French crystal makers will exhibit their creations including Vase-O-Rama, a new collection in collaboration with Bethan Laura Wood and Lausanne's school of art and design ECAL (we featured ECAL's Kasper Hamilton on the site recently and he's also involved in this proect). There are also new designs from Philippe Starck and Patricia Urquiola.
13.00 V&A Museum The BE OPEN Sound Portal in Trafalgal Square is about design you can't see. BE OPEN, Arup, Sound and Music and the BE OPEN Sound Portal artists take the stage to discuss how the portal was created and the implications of their work for the future of sound.
8pm V&A Museum Design a Green Car presentation. At 9am this morning a number of professional car designers working for the likes of Nissan, Land Rover and Mia Electric gave themselves 10 hours to come up with a green design for the interior of a car. At 8pm they present the results of this pressured working environment. The idea is that with limited time and materials at their disposal concepts will flourish in a more innovative fashion. There will be a collaborative vote for best design at 8. But tickets at the V&A website.
More details on the London Design Festival site and don't forget to visit the Phaidon Archive of Graphic Design room on the ground floor where you'll see all the designs in the box and be offered 35% off purchase for this week. We'll also be hosting our Noma mini-bar in the room which proved very successful at last night's launch.
Finally, don't forget the Noma bar on the first floor where you'll find a selection of the beers and wines served in René Redzepi's Copenhagen restaurant.