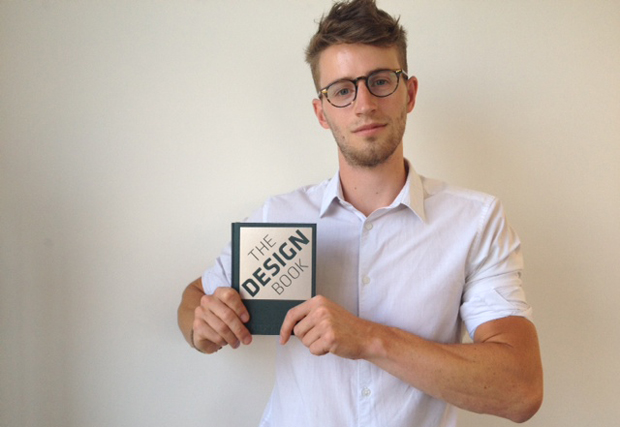 Introducing The Design Book
Phaidon Editor Joe Pickard previews our compact yet authoritative compendium of product design
THE DESIGN BOOK
The Design Book is an extraordinary journey through the objects that have shaped our society and improved the function of homes, offices and public buildings all over the world. From iconic projects by internationally renowned designers such as Charles and Ray Eames, Le Corbusier and Philippe Starck, to anonymously designed pieces that have achieved perfection in design and functionality, each of the 500 products featured here are still in production today. An essential book for every design connoisseur, this accessible guide documents not only the history of design, but also the history of taste and culture.
THE CREATION OF THE BOOK
Our senior production controller Vanessa Todd, worked hard to ensure The Design Book was itself a well-turned commercial product, befitting a book that offers a compact overview of the best in design and manufacturing.
"The design treatment was classic," says Vanessa, "so we wanted to keep each entry clear and uniform. Some of the older choices were illustrated with vintage advertisement campaign shots, which look great, but aren't always supplied to us from the best sources, and so they required some cleaning up before they could match up to the fresher photography of the later photographic entries. We also foil-blocked (the heat application of foil using a brass stamp) the whole cover, front and back. This was a little tricky, as it was also textured. We tried quite a few foils before we perfected it. Now it's a clear, compelling book - at least as good as the products it lists!"
SPECIFICATIONS
Hardback | 163 x 123 mm

512 pages | 500 images | 0.65 kg
WHO IS THE DESIGN BOOK FOR?
We'd all like to improve our homes, offices and personal accoutrements, yet finding a suitable entry point is not easy. The Design Book offers a compact overview of design history across the globe, while simultaneously presenting simple, relatively affordable products that can often serve as suitable upgrades for the less-than-perfect goods that tend to find their way into our lives. From alarm clocks to light fittings, corkscrews to cast iron pots, all these items are still in production, making The Design Book both a simple way to learn about the history of design, and an indispensable aid to anyone wanting to improve their lives with better durable goods.
Couple THE DESIGN BOOK with the titles below to build an outstanding product design library
THE DESIGN BOOK LINKS