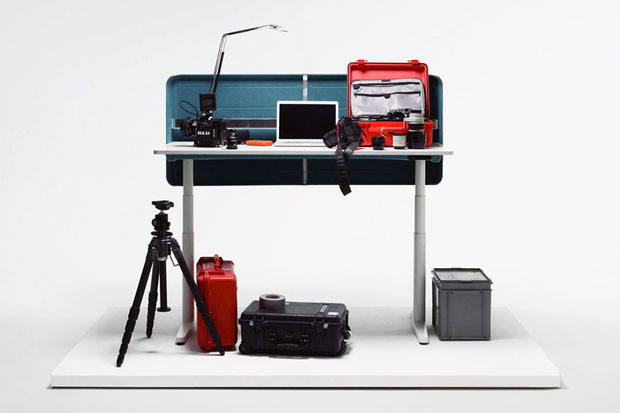 Bouroullec brothers turn back the Tyde
Ronan and Erwan's height-adjustable work top for Vitra deserves standing ovation
At last bosses have woken up to the fact that we're all different. This so called 'size differential' means that one piece of office kit does not fit all. This is increasingly the case in those exciting offices full of different nationalities. A desk that suits a Dutchmen – the tallest nation in the world – is going to be less than comfortable for a Cambodian – the nation at the bottom of that particular league table.
What's more, sitting down all day is proven to be bad for our health and – worse still – for our productivity. Much better that we mix up all that sitting down with some pottering about and standing up.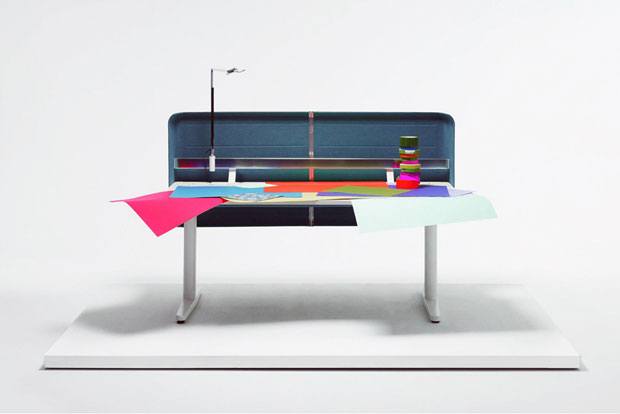 Which goes some way to explain the slew of height-adjustable work tables and desks that have been coming onto the market. The latest is a rather groovy offering from Vitra, courtesy of those prolific Gallic siblings Ronan and Erwan Bouroullec. Called Tyde, it has a quiet electric height-adjustment motor squirrelled away under the tabletop - the legs meanwhile, rise and fall telescope-style.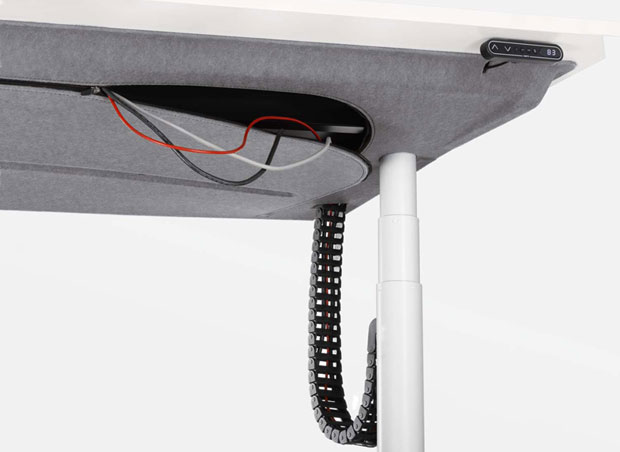 Other recent entrants to the market include XTable by innovative Danish designers KiBiSi for Scandinavian brand Holmris. This one goes up and down with the turn of a handle, which is connected to the table's adjustable scissor-like legs, akin to those found on an ironing board. These are both good-looking options.
For pure functionality meanwhile there's Float by US office equipment company Humanscale. These people are obsessed with ergonomics, so they've spent many hours perfecting a system which is probably as quick, quiet and effortless as they come. You just hold down a lever under the table, which activates a mechanical spring. Though for sheer good looks it has nothing on the Bouroullecs' offering. Naturally these innovations give the terminal procrastinator yet another excuse not to get down to business.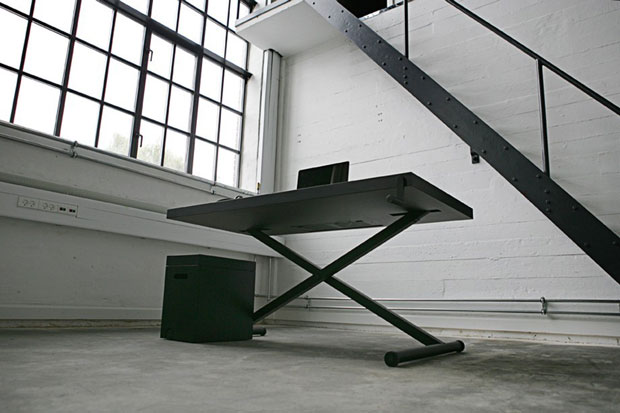 For more examples of great design check out The Design Book - an extraordinary journey through the objects that have shaped our society and improved the function of homes, offices and public buildings all over the world. Here's Phaidon editor Joe Pickard to tell you more about it.