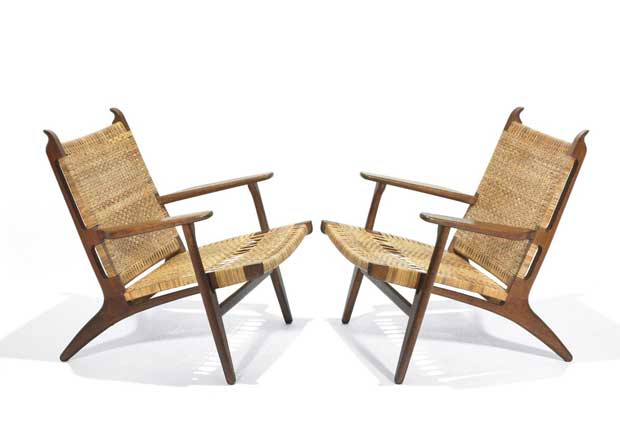 Hans J Wegner honoured in centenary year
'The King of Chairs' is called "the most important Danish designer ever" by curator Christian Holmsted Olesen
The legendary Danish furniture designer Hans J Wegner is being honoured with an exhibition at Designmuseum Denmark, in the centenary year of his birth. Titled Wegner – Just one good chair, (Wegner - bare een god stol) the show, which opens on 3 April and runs until 2 November, will display dozens of the 500 chairs he designed throughout his career, as well as featuring prototypes, drawings, photos and models, and one chair that never went into production, but was apparently used by his wife at home.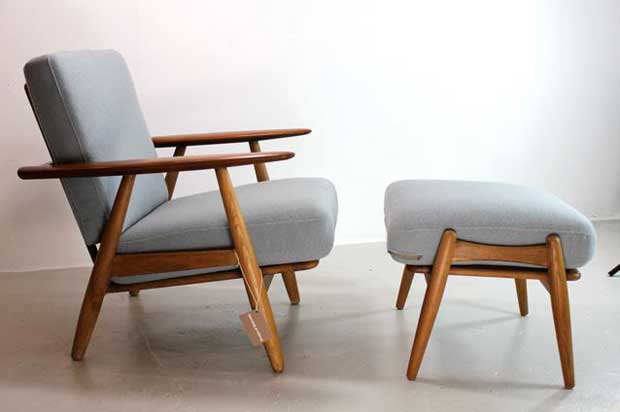 Wegner's role in Denmark's rise as a design nation could not be more significant. "His furniture paved the way for the international breakthrough of Danish Design in the years after World War II," says the show's creator Christian Holmsted Olesen, "and he was to become a leading figure in Organic Modernism," which went down so well in the US in the 1950s and 1960s.
In fact in America one of them was simply dubbed 'The Chair'. His prolific output led to him being called The King of Chairs, helped by his much-quoted assertion: "If only you could design just one good chair in your life . . . But you simply cannot."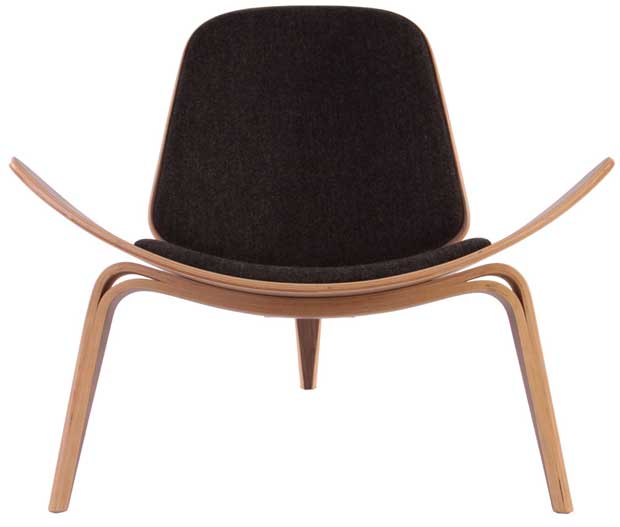 Wegner, who died only seven years ago, was known for his Wishbone Chair, Shell Chair, Peacock Chair and leather Teddy Bear Chair.
"During the 1980s the Postmodernists were criticising Modernist design because it was boring, too rational, too anonymous," says Holmsted Olesen.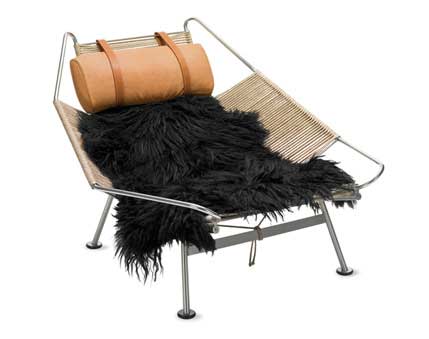 "Wegner's design is never boring - it's full of fantasy, it's very poetic and it's very human in its approach. It still is very rational and everything can be explained about the way it is constructed."
Holmsted Olesen calls Wegner the most important Danish designer ever. As such, Wegner's oeuvre is, of course, represented in both our Phaidon Design Classics and our dimunitive but perfectly formed The Design Book which features many of the Wegner products still in production. You can read an interview with The Design Book's editor Joe Pickard here.
Of his Flag Halyard Chair The Design Book entry says: "There is an apocryphal story that Wegner conceived this design whilst on the beach near Aarhus: he supposedly modelled the grid-like seat in a sand dune, presumably with some old rope that lay close to hand. (A halyard is a line which hoists or covers a sail.)"