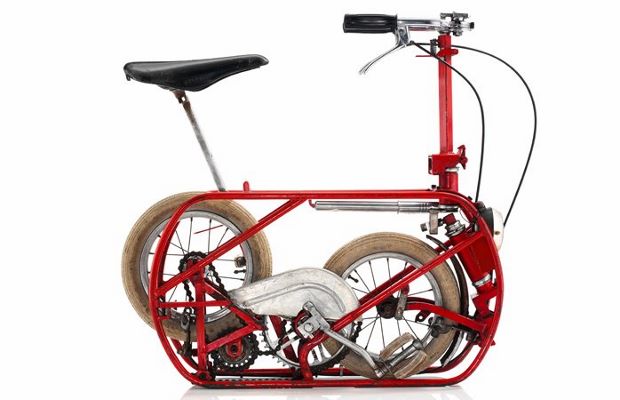 Cycle design celebrated in Israel
The Free Wheel exhibition at Design Museum Holon revels in two-wheeled transport
Israel's first museum dedicated to design is the work of Ron Arad. If that wasn't good enough reason to visit Design Museum Holon, Tel Aviv, it's now hosting a really great bicycle exhibition.
Free Wheel, which runs until March 22, is a wide-ranging event, and includes a bicycle film festival at Holon Cinematheque, a bicycle school, and an international conference on urban planning and bicycles.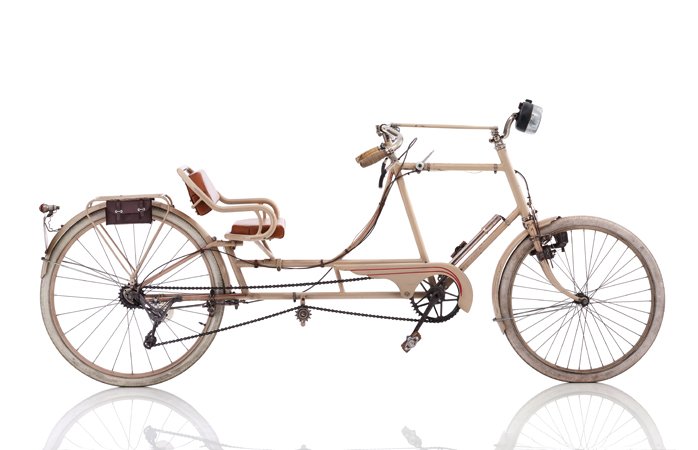 However, the centrepiece of this show is the exhibition of 100 rare and collectable bicycles. 43 of these models come from the collection of the Viennese architect Michael Embacher, who owns 275 in total. The exhibition charts the evolution of the bicycle from the 16th century to the present day. Its progress as a means of transport is couched in fashion, culture and technology terms.
Look out for a special titanium version of the Alexander Moulton's Moulton AM, made by US firm One Off; a beautiful, 1987 carbon-frame C-4 Projekt racing bike from Bianchi; and even a kid's bicycle, made by the French firm, MFA, modelled to look like a Lambretta scooter. There's also a local element to this show, with around 20 historical bicycles made in Israel displayed in the Lower Gallery.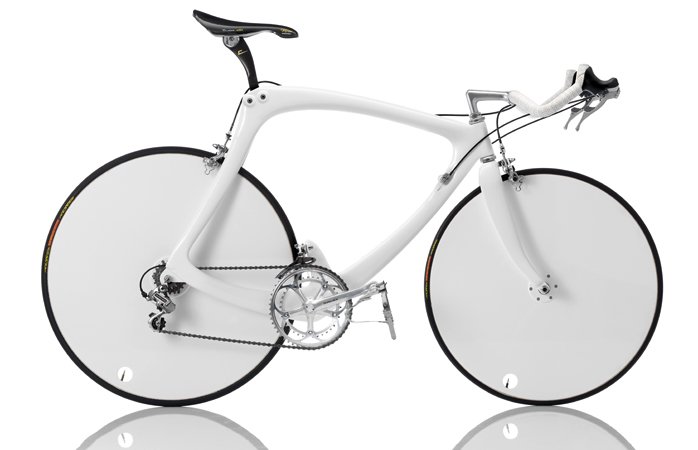 Free Wheel's organisers see this exhibition as an opportunity to engage the country's increasingly cycle-friendly population. "We would like to invite Israel's extensive and growing cycling community to see old and new bicycles, rare and unique bicycles, folding bicycles, bicycles made from cardboard, and handmade bicycles, and to meet people who dream, write, manufacture, and design bicycles."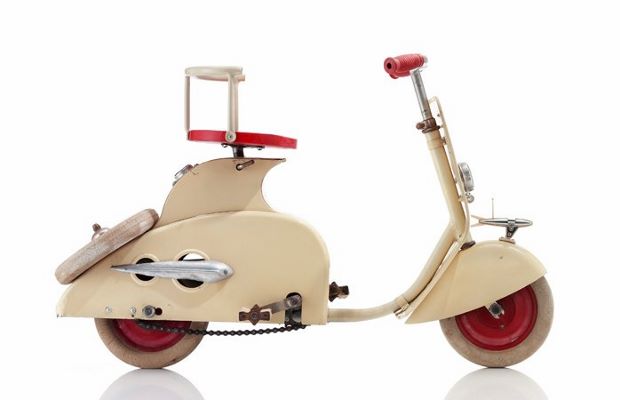 Find out more about this here. For more on the museum's designer, consider our Ron Arad book. If you're visiting Tel Aviv, don't forget your Wallpaper guide. For greater insight into the development of industrial design over the last few centuries, consider our Design Book, which takes in the entire history of human manufacturing in 500 iconic designs. Buy them both from the people who made them, here.