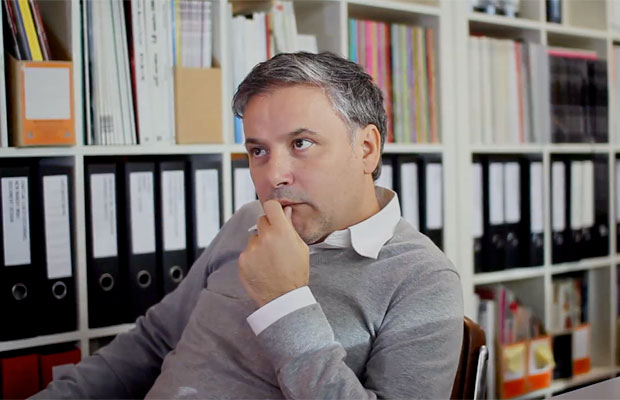 Former Pentagram partner Fernando Gutiérrez talks about Harper's Bazaar and Fabien Baron
Fernando Gutiérrez waxes lyrical about a special magazine and its inspirational art director
Everyone has their own favourite piece of graphic design, whether it's a striking piece of modernist branding, such as Anton Stankowski's "slash in a square" logo for Deutsche Bank, or an internationally recognised symbol that sums up a city's gritty and united character, like Milton Glaser's legendary "I Heart New York" marque.
When we asked Fernando Gutiérrez to reveal his favourite, the former Pentagram partner was a little stumped. "There's just so many," he told us, before settling on the 1992 redesign of Harper's Bazaar, both for its magnificent typographic touches and because it represents an impressive body of work by the 53-year-old French art director Fabien Baron.
Surprisingly, despite being behind some of the greatest fashion editorial, packaging and advertising design of the last 20 years, Baron isn't very well-known in the design industry. Why? "I don't know exactly," Gutiérrez admitted. "I don't think he's very bothered about it all. He doesn't do awards, he doesn't go to industry parties. It's better for him, maybe, to stay away from other graphic designers. He's a bigger fish in the world of fashion."
In our video, Gutiérrez, a design industry stalwart himself, discusses Harper's Bazaar and the work of Fabien Baron in detail, while leafing through The Phaidon Archive of Graphic Design, the go-to resource for any contemporary designer. Stay tuned for more interviews in the coming weeks.