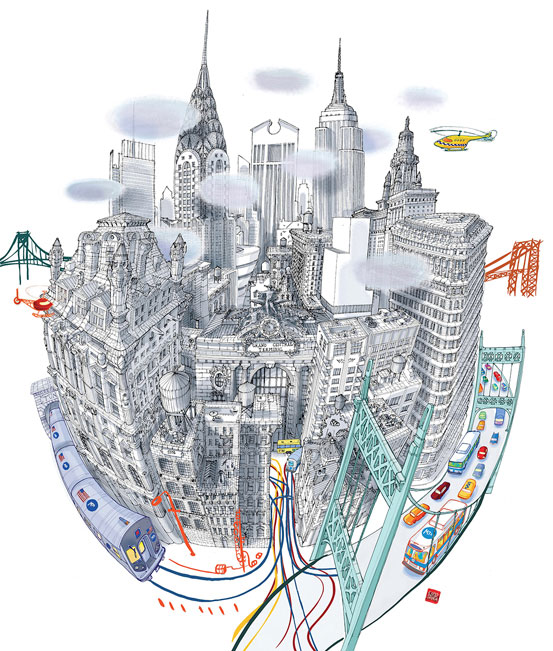 The illustrated guide to New York
New MTA show at the Society of Illustrators takes a look at the changing face of the city over the last 30 years
New York City's Metropolitan Transport Authority might seem an unlikely client for graphic designers, illustrators and artists. But through its Arts & Design department, it has commissioned hundreds of pieces to adorn subways and commuter train over the years. New Yorkers and Phaidon.com readers will likely remember this series of great Danny Lyon lightboxes.
Many of the best of these works are on now show at the city's Society of Illustrators. The exhibition, New York View: MTA Arts & Design illustrates the city, marks the department's 30th anniversary. It was founded in 1985 as part of the MTA's major restoration and renewal of its century-old transport system. Its role is to manage the Percent for Art programme, which sees 1 per cent of the funds for public construction projects given to public art.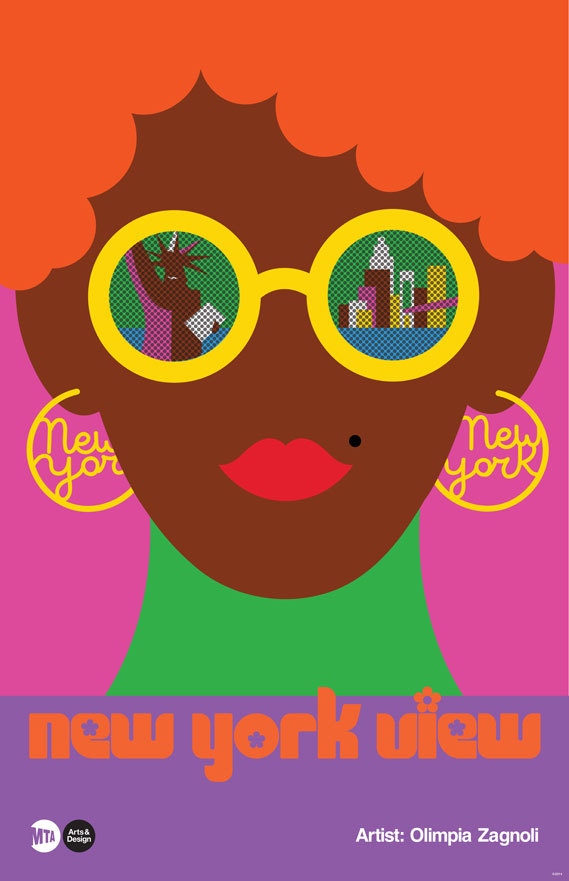 "The founders of the New York City subway believed that every design element in the system should show respect for our (8.7 million) customers and enhance the experience of travel," according to the department, which has commissioned 300 permanent works and countless temporary posters and art cards.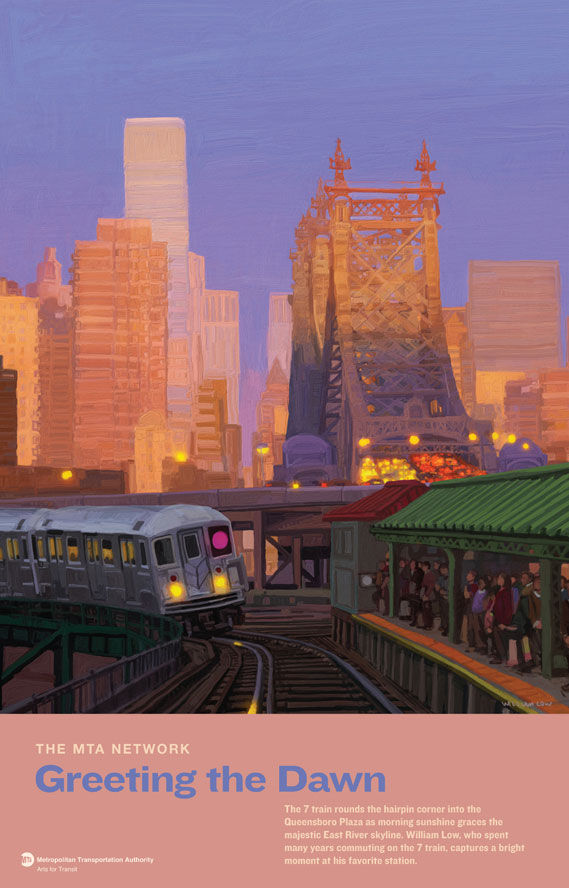 The show at the society's gallery on Manhattan's 128 East 63rd Street isn't trying to display all the output, but rather focuses on work by artists, illustrators and graphic designers commissioned to design posters and who have been selected to create permanent public work for the MTA system. "We examine the way the artists move from pen and paper to more durable materials like glass, mosaic and stainless steel as work is translated to become a permanent fixture in the neighbourhoods of New York," says the curator.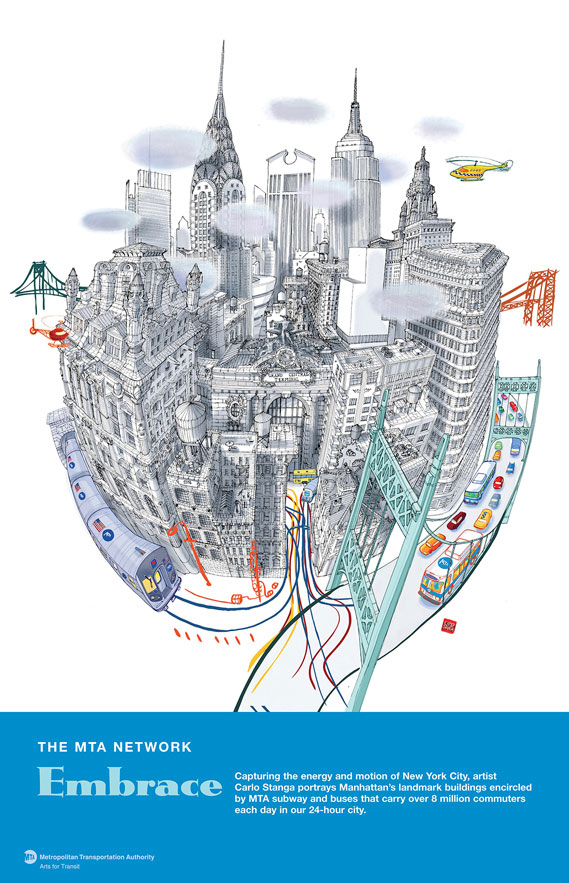 Key pieces include Milton Glaser's 1986 project at Astor Place, along with Sophie Blackall's Missed Connections, Greg Ruth's Catching a Ride, Olimpia Zagnoli's strong and colourful New York View, and Greeting the Dawn by William Low. The show runs until 15 August 2015.You can see more examples of great graphic design in The Phaidon Archive of Graphic Design. Meanwhile for a slightly more sinister take on the world of graphic design, check out Iron Fists: Branding the 20th Century Totalitarian State.