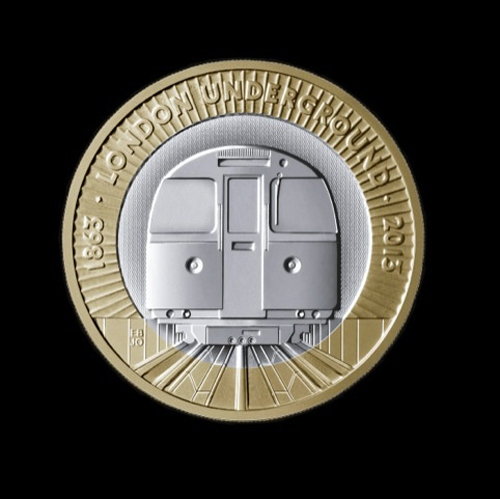 Barber Osgerby design new £2 coin
Design studio behind the Olympic flame celebrates 150 years of the London Underground with newly minted coin
Barber Osgerby has revealed its design for a new £2 coin minted to celebrate the London Underground's 150th anniversary next year. The coin shows a tube train emerging from a tunnel and carries a patterned edging inspired by Harry Beck's infamous tube map design.(Beck's tube map is one of a number of London Underground-related designs in our wonderful Phaidon Archive of Graphic Design).
Commenting on the commission, Edward Barber and Jay Osgerby said, "As well as being the oldest underground railway in the world, as an organisation the London Underground has been highly progressive, commissioning pioneering engineering, architecture and art."
The coin is one of two new ones struck by the Royal mint for next year. The other has been designed by Australian artist Edwina Ellis and features the roundel underground logo which first featured on the Underground in 1908. Her coin is inscripted with the Underground's infamous instruction to 'Mind The Gap' around its edging.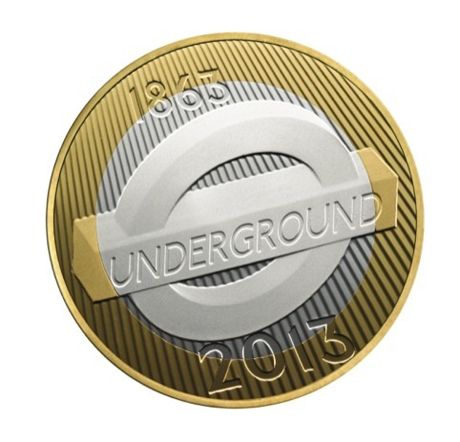 Ellis who previously created a masthead for The Times by employing cut wood engravings on polymer used her iPad to design the new coin. The set of coins are struck as: Brilliant Uncirculated priced £20, Silver Proof priced £100, Silver Piedfort priced £200, and Gold proof priced £2000.Each set will be availiable next year and comes in a presentation folder designed by Royal Mint in-house graphic designer David Knapton.