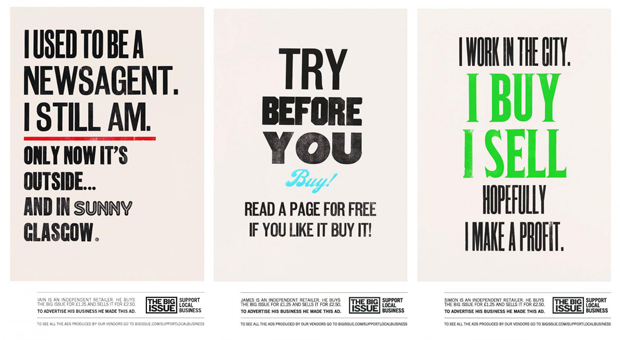 M&C Saatchi rebrand Big Issue sellers
The London ad agency repositions street magazine sellers as local entrepreneurs
Often, the best ideas come from 'client-facing' employees, as they put it in managerial circles. M&C Saatchi certainly believed this to be so when it worked on its latest print campaign for The Big Issue. The magazine - sold on the street, often by homeless people, much like New York's Street News or San Francisco's Street Sheet - believed its sellers could help raise the publication's overall image. The ad agency invited five Big Issue sellers to its London offices to brainstorm ideas. Saatchi aimed to change the perception of the vendors, repositioning them as local entrepreneurs. After all, each has to buy their magazines before they can sell them on at a modest profit.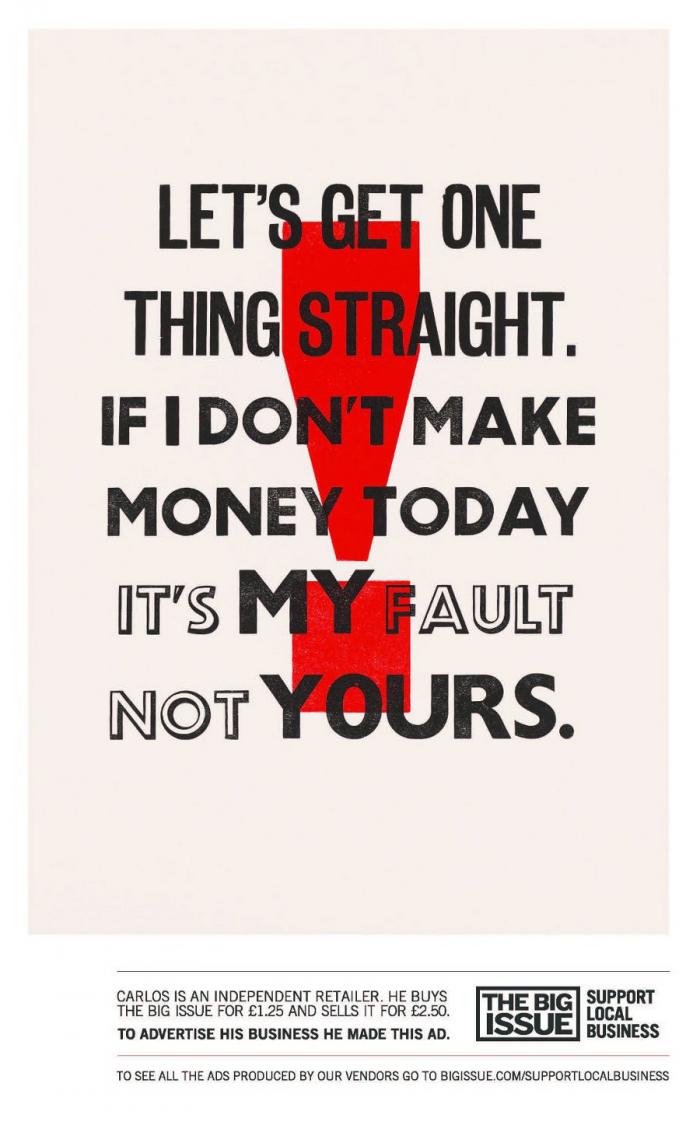 The vendors' best sound bites were then tweaked into ad slogans. As one seller from Bath, Jo Brown, said of the process: "It was really interesting. They sat us down and listened to us talk about selling the magazine - what it was like - then they pulled from that certain phrases that we worked on."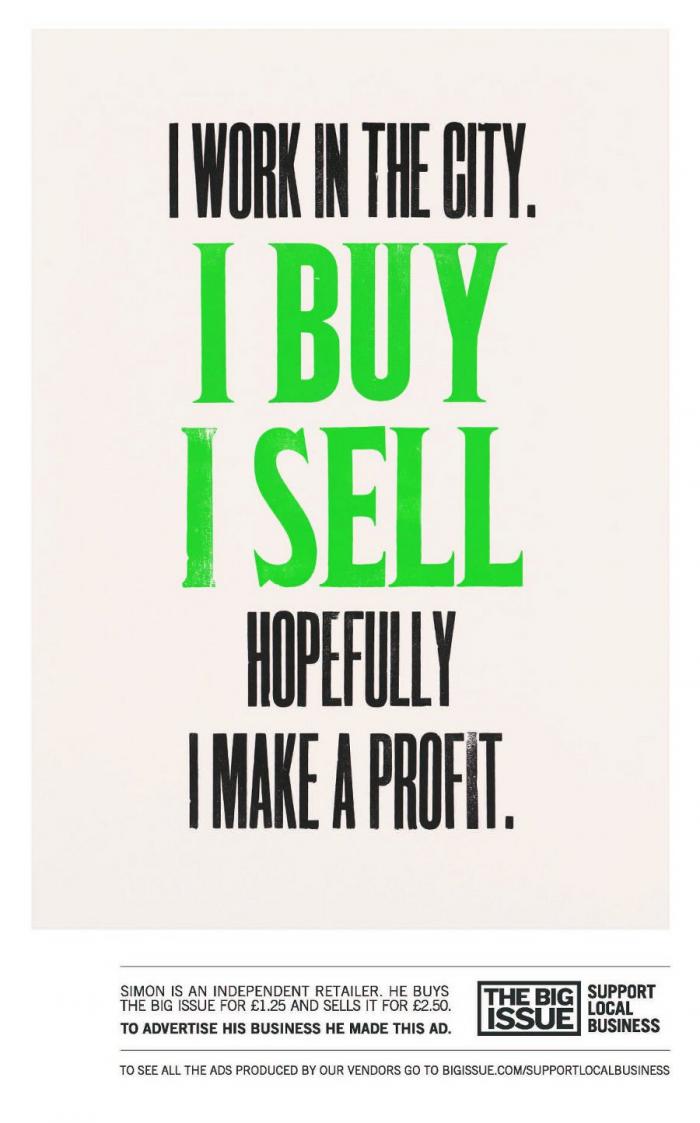 "Let's get one thing straight. If I don't make money today it's my fault not yours" reads one. "I know my product as well as my customers" reads another. These sentences were then worked up graphically - mostly upper case - by Stephen Kenny at A Two Pipe Problem Letterpress in east London. In keeping with the spirit of the campaign, Kenny is another small businessman, and used 19th century machinery to create the artwork.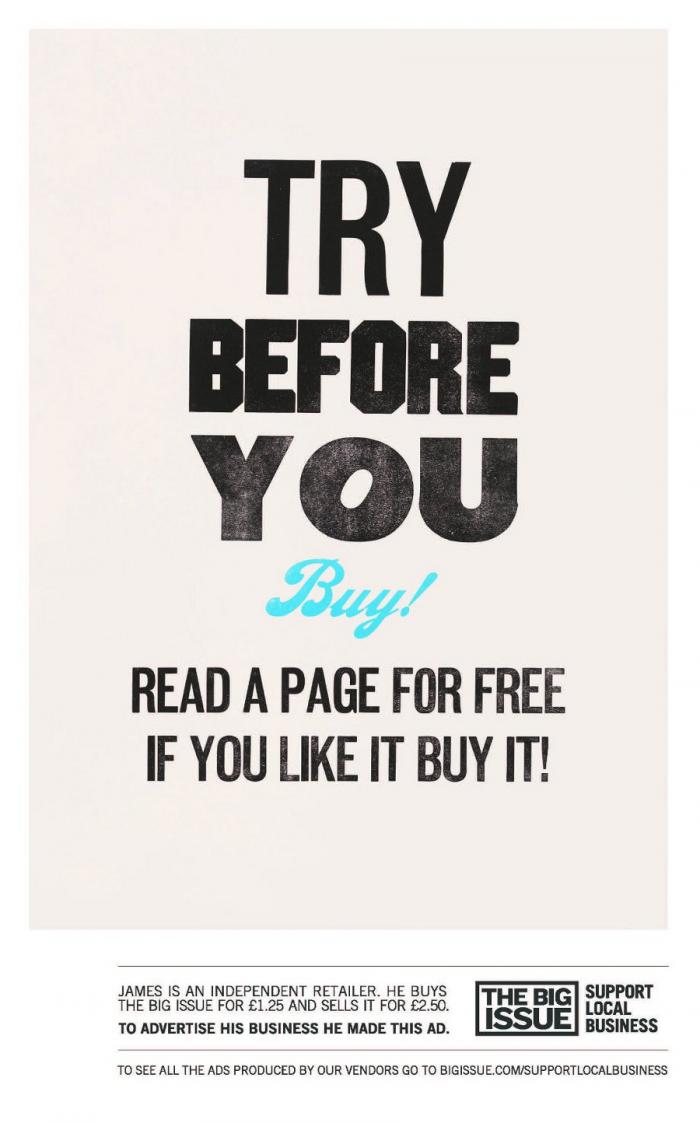 "It's a popular misconception that Big Issue vendors are the recipients of charity, when in fact each vendor is the proprietor of a small, local business," explains Lara McCullagh, marketing and communications director at the Big Issue. "So it made perfect sense that they should be given the opportunity to market that business."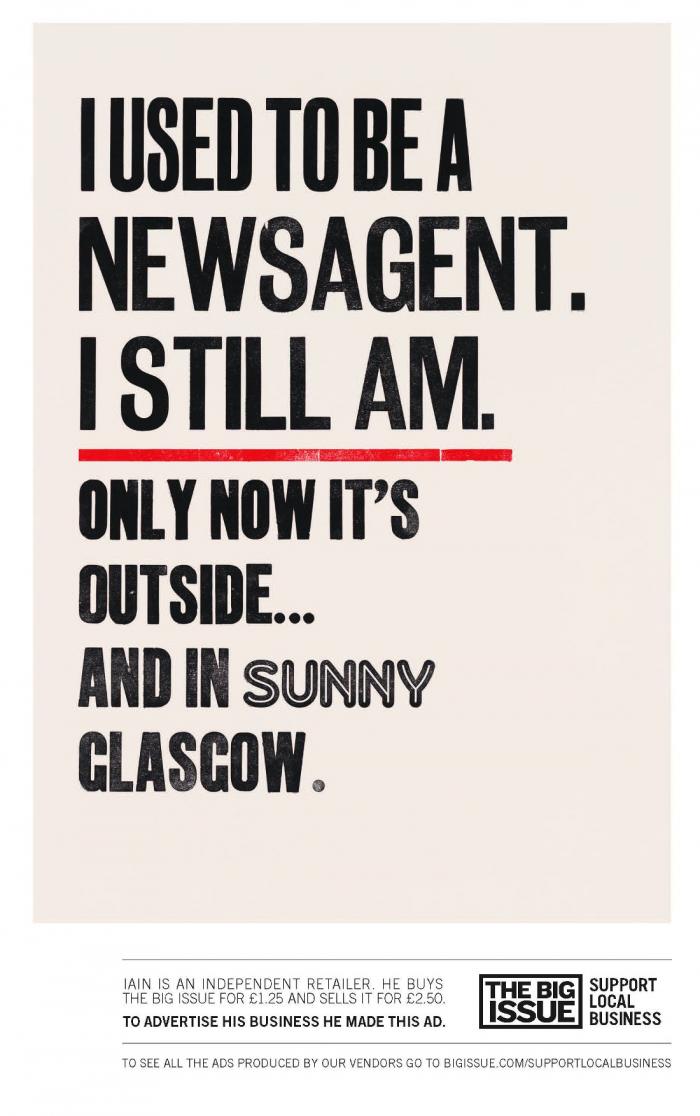 We certainly hope business proves good. For more innovative text treatments, take a look at our Graphic Design Archive, featuring 500 designs from newspapers, posters, advertisements and more.