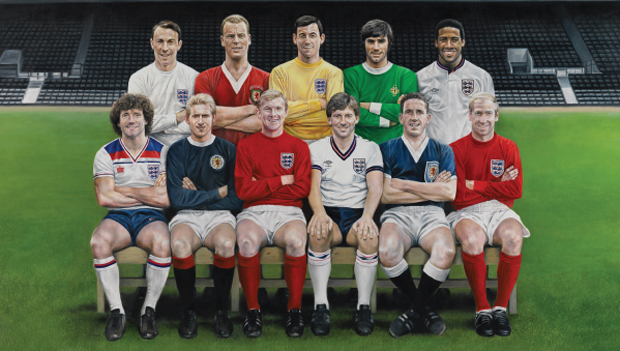 Andy Kinsman's footballing heroes
Illustrator plays a blinder with Royal Mail stamps to commemorate The FA's 150th birthday
As the creatives among us know, when you're really passionate about something you don't even notice going the extra mile. Such is the case with illustrator Andy Kinsman who worked pretty much 24/7 for six months on his latest commission. The result is a set of 11 stamps for Royal Mail celebrating British footballing heroes. The stamps mark the 150th anniversary of the Football Association.
Kinsman, a self-taught artist who has a double life as a musician, got this plumb job through True North, the Manchester design agency tasked with designing the stamps. But how did they choose which players should be honoured with their very own stamp?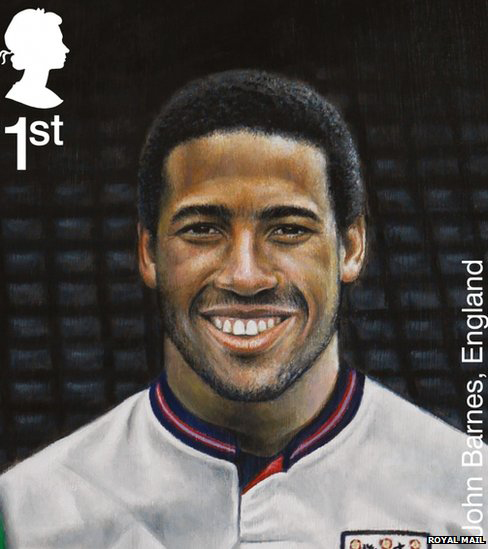 "It became clear that we couldn't suggest players simply based on the number of honours they achieved or the amount of goals they scored," says True North's creative director Aby Bibby. "It was about their achievement on the pitch at both club and international level and also their place in the hearts of British football fans." In fact it was experts at the National Football Museum who drew up the final list, which includes Denis Law, Bobby Moore and George Best.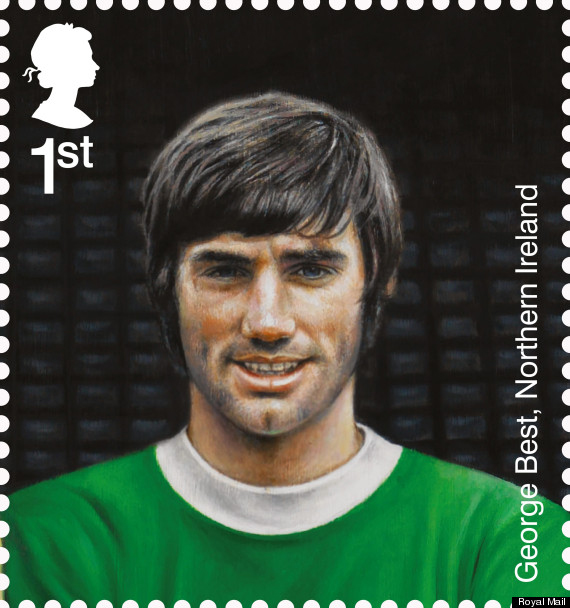 Then it was a case of finding archived team photos of each chosen player in a suitably heroic pose. "We also wanted to reflect each player at their pomp," Bibby adds. "Some of the imagery was great quality, others images weren't as good so we needed to commission an illustrator that could help us manipulate the ages of the players, and also ensure consistency across the painting." Let us know if you like the illustations or comment if you don't.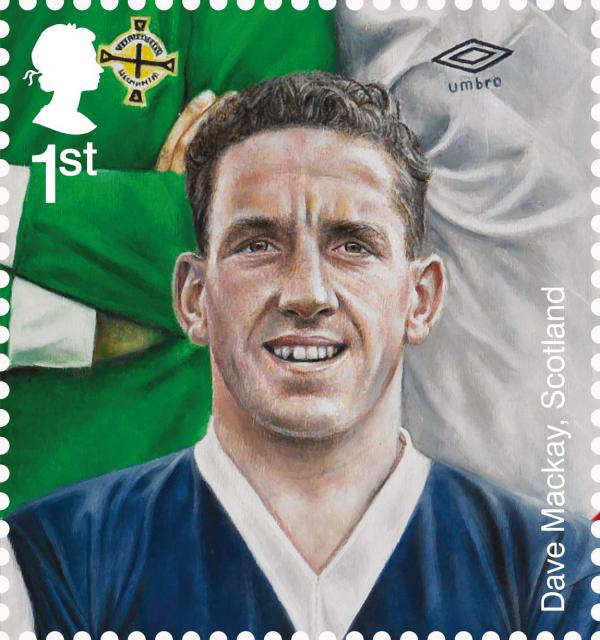 Kinsman is no stranger to painting the rich and famous. He's done commissions for a host of celebrities and royals including His Highness Sheik Mohammed, Sultan Al Thani of Qatar, American actor, Rolf Saxon, Dame Shirley Williams and pâtissier, Eric 'cake boy' Lanlard.