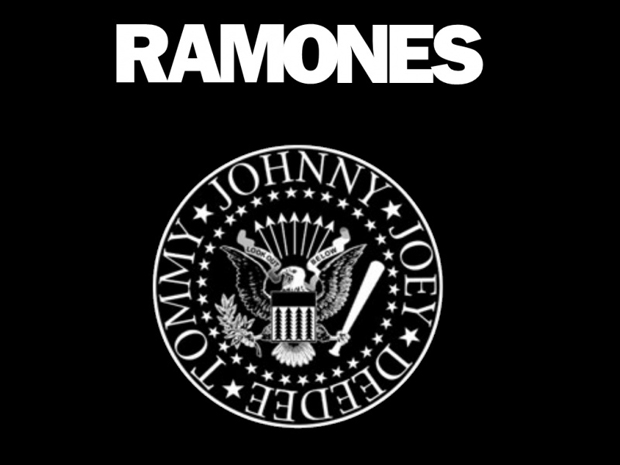 Legendary rock logo artist Arturo Vega dies
RIP Arturo Vega - the man who helped The Ramones sell more teeshirts than tickets
As big fans of Marks of Excellence in all their forms we were sad yesterday to hear about the death of one of rock n roll's most loved logo designers Arturo Vega - the artist responsible for the supremely iconic Ramones logo. Vega was a legend in the punk world, serving not only as the seminal New York punk band's branding consultant (though he would never have used such a high-minded term), lighting designer, semi-official spokesman and occasional t-shirt salesman. More than one manager of the band has said they sold more teeshirts than gig tickets or albums during their lifetime thanks to his design.
Born in Mexico, he moved to New York in his early 20s to try, like so many others, to make it as an artist. When a passerby (soon-to-be Ramones bassist and songwriter Dee Dee Ramone, real name Douglas Colvin) leaned into his flat window and commented favourably on the music he was playing a friendship was forged which led to him designing the band's iconic logo. Vega's design, despite becoming one of the most appropriated in rock, indelibly sealed The Ramones identity forever.
His logo was based around the American eagle found on the presidential seal. The olive branch was replaced by an apple to signify the band's New York roots and the fact that the band were, in Vega's words, "as American as apple pie." A baseball bat replaced the arrows -a nod to Johnny Ramone's love of the sport.
From 1974 to 1996, when the band broke up, Vega attended all but two of the Ramones' two-and-a-half-thousand plus gigs. After they split his focus returned to painting, including Pop Art style pieces blending images and words. He finished his his last project three months ago, a mural on Elizabeth Street, Nolita featuring an image of Jesus and the words "Life isn't tragic; love is just being ignored," lyrics from the song Great Provider by LA hardcore band, the Bronx.
If your love of great iconic imagery goes beyond the world of music you really should check out some of our graphic design books. We'd specifically recommend The Graphic Archive of Design, Marks of Excellence and branding guru Michael Johnson's Problem Solved (so good we recently updated it). Click on the links to learn more about them.