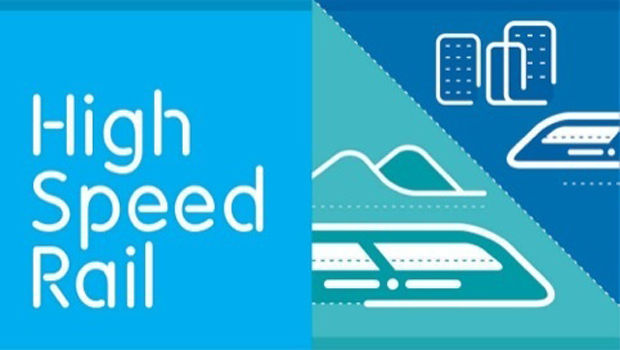 HS2's graphics are an express delivery
New agency Fernandez Waddy turn round branding for new UK rail link in record time
Big news in the UK at the end of last week, when the Government announced its plans for the £32bn High Speed 2 UK rail network. While most members of the public were poring over the network's route – running in a 'Y' shape from Birmingham to Manchester and Leeds – and calculating potential reductions in journey times, our eye was caught by the launch's graphics and communications.
They were the work of Fernandez Waddy, whose clients are a diverse bunch including Comedy Central, Southend Council, a private members' club and a chain of hospices. The brand new graphics consultancy, based in London's Borough Market, picked up the work after a winning a pitch run by the Department of Transport in December (which suggests that this job has, in itself, been a high speed turn-around).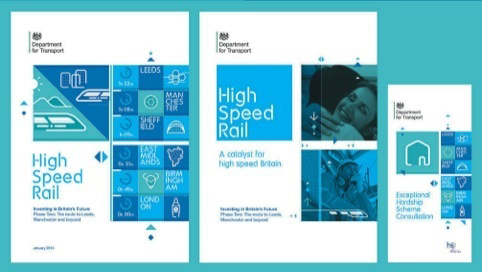 The DTI went with the consultancy's icon-based design – gently curved depictions of mountains, buildings, and train noses and such like. FW partner Daniel Fernandez explains that, "It needed to be an optimistic treatment and it needed to not focus purely on speed, but look at the benefits that HS2 will bring to the country."
The solution also includes a good-looking typeface and colour palette of pale blue and green. Now that the line has been unveiled, there will be swathes more communication material, from brochures and leaflets to summary papers and environmental graphics, and so on. Though interestingly, little or none of this seems to be on display on the rail network's official website. Obviously there's plenty of time for implementation - HS2 isn't expected to complete until some time in the 2030s.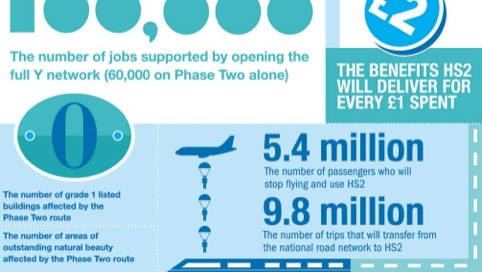 For some graphic design that will last way beyond that date check out our fabulous book in a box, the Phaidon Archive of Graphic Design.