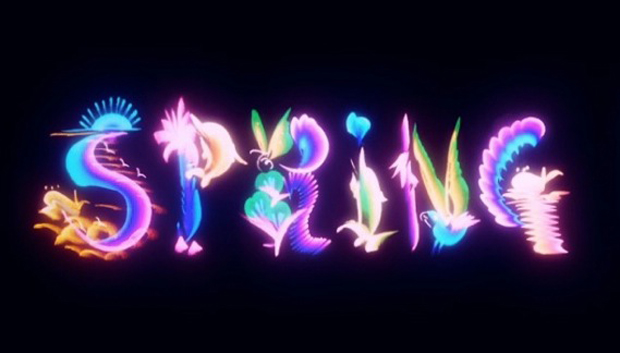 Spring Breakers' title sequence is a marine dream
LA creatives Gentleman Scholar draw from seaside kitsch to create their neon filled 'sea-punk' styled title treatment
It's not every day that designers get to write their own brief, but that's what happened to Los Angeles graphics group Gentleman Scholar. Film director Harmony Korine gave them a free hand on the title sequence for his latest film, Spring Breakers.
This movie - as you may know - follows a group of female college students on bikini-clad crime spree. Gentleman Scholar's chose to draw on the aesthetics of their LA environs, and then combine that with their own youthful experiences.
"We dove deep into our inner adolescent to create a neon filled Sea-Punk styled title treatment," say the designers. "We drew a lot of inspiration from our own 'local cheesy vacation spots'," admits creative William Campbell.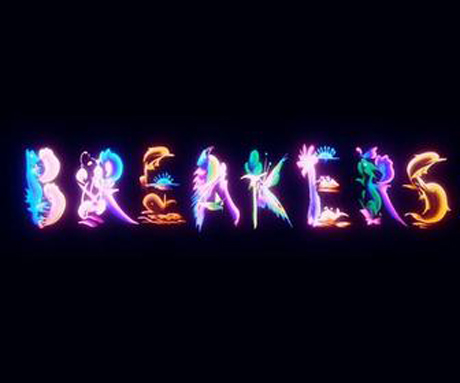 Their multicoloured alphabet is made up of marine forms and presented on a black background; the F is a blue seahorse and two small fishes, the J is a small whale, and there are a couple of dolphins in there somewhere too.
"We went to a Santa Monica beach and explored around there," adds Campbell, "drawing on the kitschy local beach community 'look' and had illustrators and artists on the boardwalk create little things that we eventually drew from to give the titles their final look."
While the film's title is spelt out entirely in this neon beach type, only the capital letters of each name in the credits gets this treatment. The rest of the words are in bold pink italics, the sort of font seen on kitsch paperback covers. All the letters flash sporadically, recalling, perhaps, a classic piece of neon signage.
Gentleman Scholar describes itself as "a group of solution driven artists situated at the intersection of story, style and technology". As well as film titles, they've also done a few animations for The Gates Foundation, Aston Martin and Ray Ban.
It's hard for any on-screen designers to surpass the glory of David Fincher's 1995 film, Se7en - produced by the superlative Kyle Cooper, - but Spring Breakers has its own magic.
View the trailer - featuring much of Gentlemen Scholar's work - below, and for further graphics information and inspiration, take a look at our Archive of Graphic Design, which features 500 designs from the past 500 years.
{media3}