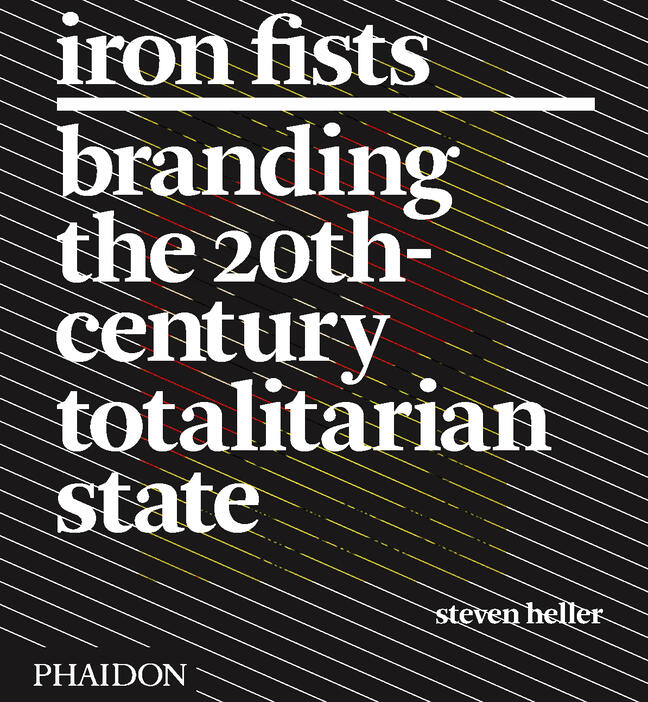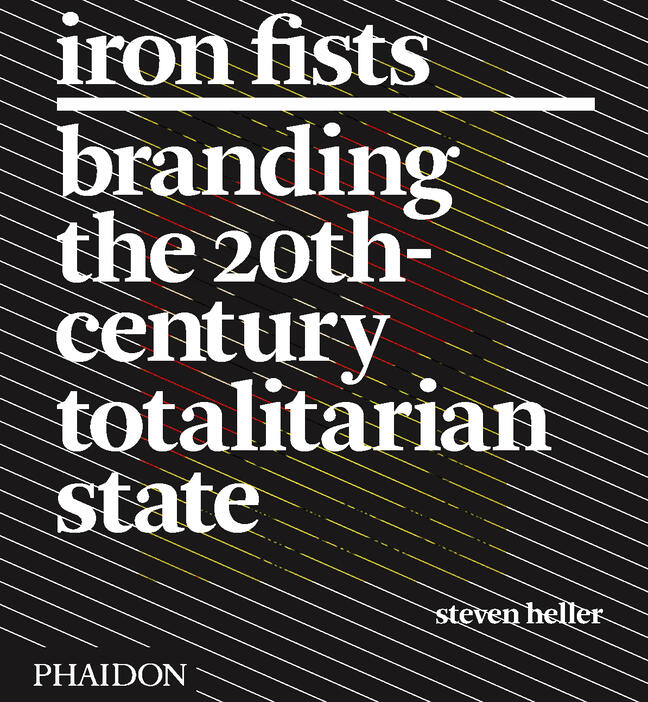 Iron Fists: Branding the 20th-Century Totalitarian State
Iron Fists: Branding the 20th-Century Totalitarian State is the first illustrated survey of the propaganda art, graphics, and artefacts created by the totalitarian governments of Nazi Germany, Fascist Italy, the USSR, and Communist China. The iconography produced by these regimes is universally recognized as their "brands": the swastika and aggressive typography of Hitler's Germany, Mussolini's streamlined Futurist posters and Black Shirt uniforms, the stolid Social Realism of Stalin's USSR, and Mao's Little Red Book and ceramic figurines from the Cultural Revolution.
Written by the eminent designer and design historian Steven Heller, who has long collected two- and three-dimensional examples from this period,
Iron Fists
focuses on graphic materials such as typefaces, logos, posters, advertisements, children's books, flags, and medals. As Heller explains, Mussolini fancied himself an art director and the Nazis had a sophisticated graphic program, featuring Hitler as "logo," that is remarkably similar to modern corporate identity systems. Heller also explores the meaning of color systems (each dictatorship had a distinctive palette), the development of regime-specific typefaces, and even the slogans used to both rally and terrorize the populace. Delving into the history of once-innocent antecedents in heraldry, color symbolism, and sacred and secular symbols, he demonstrates how these elements were put to disturbingly effective use in selling the totalitarian message.
Specifications:
Format: Paperback
Size: 290 × 250 mm (11 3/8 × 9 7/8 in)
Pages: 224 pp
Illustrations: 450 illustrations
ISBN: 9780714861098
Steven Heller is a Senior Art Director at the New York Times and co-chair of the MFA/Design program at the School of Visual Arts in New York. A respected authority in the design world, he has written and coauthored numerous publications, include Merz to Emigré and Beyond, also published by Phaidon.
"A fascinating study of the power inherent in symbols and visual branding."—Creative Review
"Heller's text throughout is splendid, neither assuming any prior knowledge of the history of these regimes nor pitching so low that it will bore the more informed reader... [Iron Fists] is a powerful achievement, one that fascinates, and leaves the reader sickened and unnerved by the fascination."—Icon
"Sophisticated and visually arresting... Heller, by means of unsettling images and shrewd analysis, amply restores the vileness of branding... Heller's prose is as clear and uncluttered as the graphic design he admires."—International Herald Tribune
"The book looks amazing... One opens the book with a genuine sense of seduced trepidation... The great strength of this book lies in its coherence as an image essay, and you'd be hard-pushed to find such a comprehensive, considered display of documents that have shaped the modern political and cultural landscape... Heller deserves considerable credit for this."—ArtReview