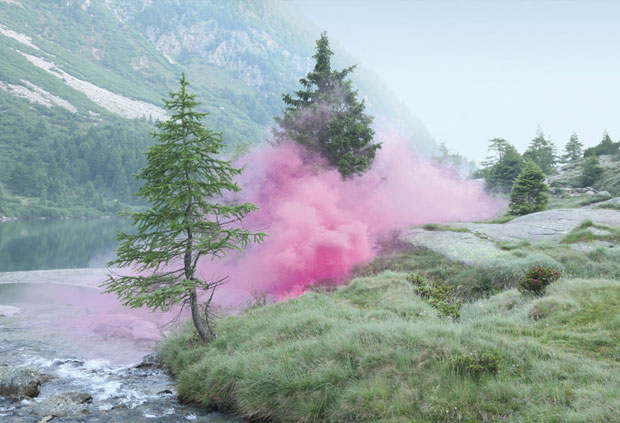 Rebranding via a smoke bomb
Italian photographer Filippo Minelli Silence/ Shapes_Ongoing photo series is taken up for a new corporate identity
We've had our eye on Italian photographer Filippo Minelli's Silence/ Shapes_Ongoing series of smoke bomb photos for a while now. He's been letting these things off in forest clearings, on iced ponds and in frosty fields and photographing the results all over Europe for a year or two now. So we were pleased to hear that Norway's largest movie firm Storyline Studios liked his work so much that it has commissioned him to create four new photographs to be used for the visuals for the studio's new identity to be designed by Oslo-based design practice, Work in Progress.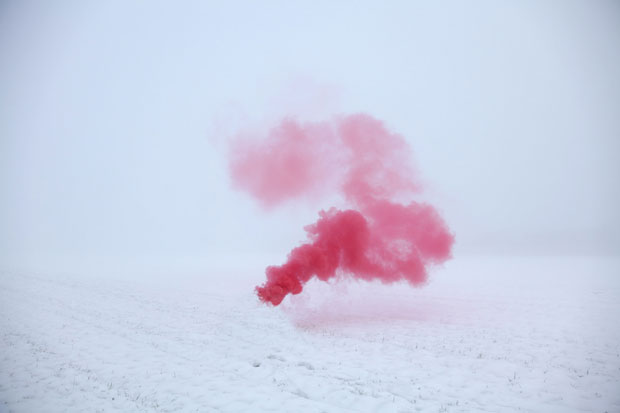 Work in Progress referenced the colours of the smoke in Minelli's photographs in the designs of the new cards, correspondence and promotional material as well as setting the images as the backdrop for the film studio's space in Oslo.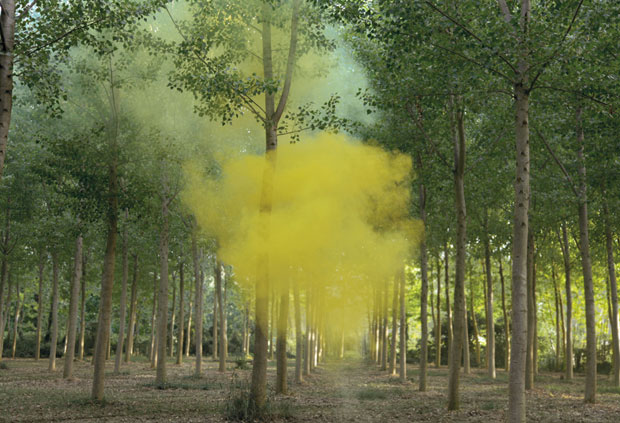 A little about the series: Minelli makes the images in an attempt to juxtapose the disruption and chaos the smoke brings with the beauty of the nature around it, creating romantic and quite often powerful results in the process. With Silence/Shapes he aims to decontextualise the violent and blinding nature of smoke bombs by taking them out of the aggressive urban environment they're often associated with and using them to highlight the silence and calm of the atmosphere surrounding them.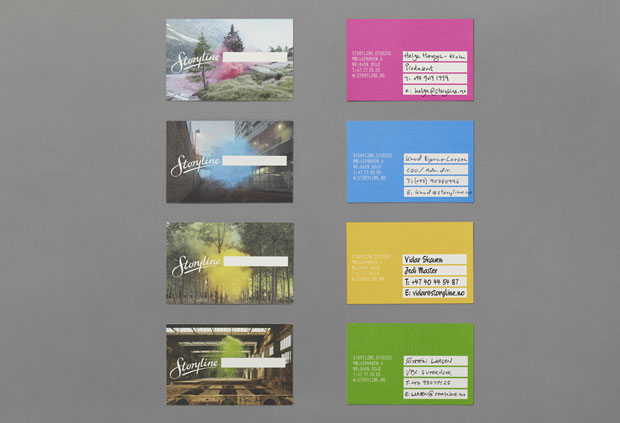 "People's notion of film and commercials is an escape, a twist on reality, action and colourful special effects," Work in Progress says. "The photos taken for the identity by Filippo Minelli are frozen moments where the future is yet to be revealed, and it makes the viewer engaged and curious."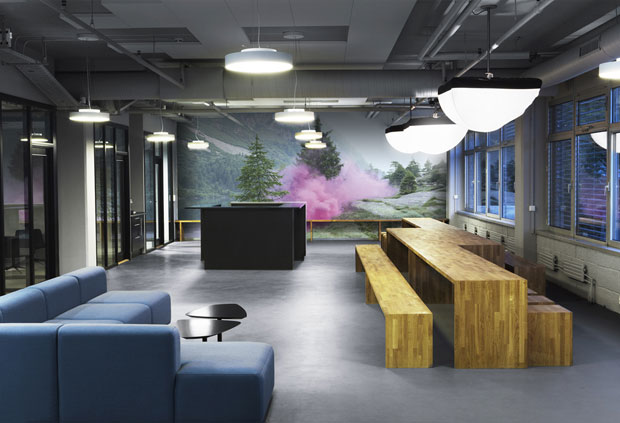 Crisp white signs inspired by Hollywood film studios and custom typography for a logo in cooperation with Magnus Rakeng complete the new Storyline Studios identity and allow Minelli's photographs to pop from the background wherever it's used. For more on the importance and history of great branding check out the Phaidon Archive of Graphic Design, Marks Of Excellence and our updated edition of Michael Johnson's rather superb Problem Solved. You can see and buy Filippo's photos at his site.