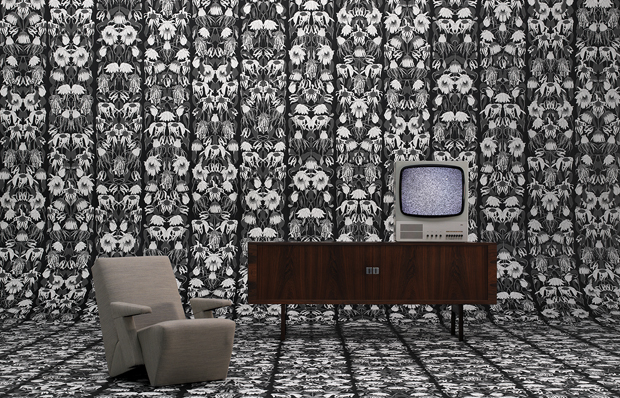 Could you live with Studio Job's wallpaper designs?
The Belgian duo's new Archive Wallpapers collection for Dutch brand NLXL go "beyond styling"
Belgian artist duo Studio Job have raided their archives to create seven new wallpaper designs. The collection is called Archives Wallpaper and is being produced by NLXL, a small, four-year-old Dutch wallpaper company which made its name with its Scrapwood Wallpaper.
The husband-and-wife team Job Smeets and Nynke Tynagel founded Studio Job in 2009. Since then, their work has been snapped up by collectors and museums, and they've also been commissioned by suitably high-end brands such as Bulgari, Swarovski, Viktor & Rolf and Moooi.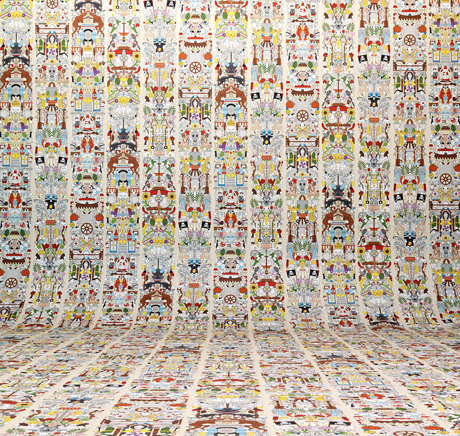 The duo's mission has been to eschew modernism in favour of redefining the decorative arts for the contemporary age. Their wallpaper reflects this, with its busy, complex patterns. The seven designs are called Industry, Labyrinth, Perished, Alt Deutsch, L'Afrique and Withered Flowers, which comes in both monochrome and colour.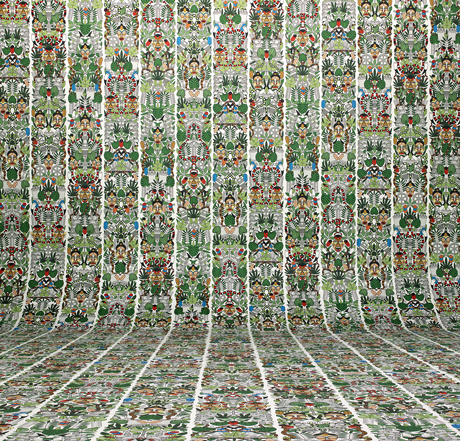 Interestingly, NLXL's papers are produced without having any repeat image. The manufacturer's founders, Rick and Esther Vintage say of their collaborators: "The Studio Job iconography is at once heraldic and cartoon-like, expressive and yet somehow primitive."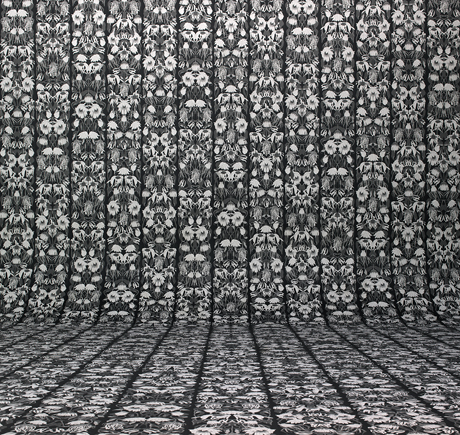 But won't all this clash with the homeowners' art? Job Smeets has an answer to this: "The white wall behind a painting is an idea of modernism. In the 17th and 18th centuries, it was not uncommon to present art on silk wallpaper with very busy patterns. But let me put it another way: you don't need paintings with this wallpaper. This is beyond styling."
For greater insight into graphics from the golden age of decorative arts right up until today, take a look at Phaidon's Archive of Graphic Design.